Menu Planning
Cheap Healthy Foods On A Budget
In this article you will learn about the best cheap healthy foods on a budget, to keep your grocery budget low. Figuring out how to get that grocery budget down can be hard, especially if you are stuck in a rut of buying the same processed foods and worried that healthier options are more costly.
There have been many ad-campaigns stating that a McDonald's hamburger is way cheaper than a salad, and that's SO TRUE if you're eating out, but at home it's way different. Making food from scratch, or even semi-homemade is much cheaper than eating out.
Cheap healthy foods on a budget, in the long run, when prepped correctly are more filling and much more energizing, and you typically have leftovers.
Cheap Healthy Foods On A Budget – The Cheapest Ones!
Lets get to the facts, there are certain foods that are cheaper than others, and those are the foods I'm going to tell you about today. Start incorporating these cheap healthy foods into your meal plan, and see your grocery bill decrease.
Instead of adding multiple expensive ingredients to make a meal, add 1 (if you must), and use these healthy options to build a delicious meal. I promise this works, and you'll be feeding your family healthier too!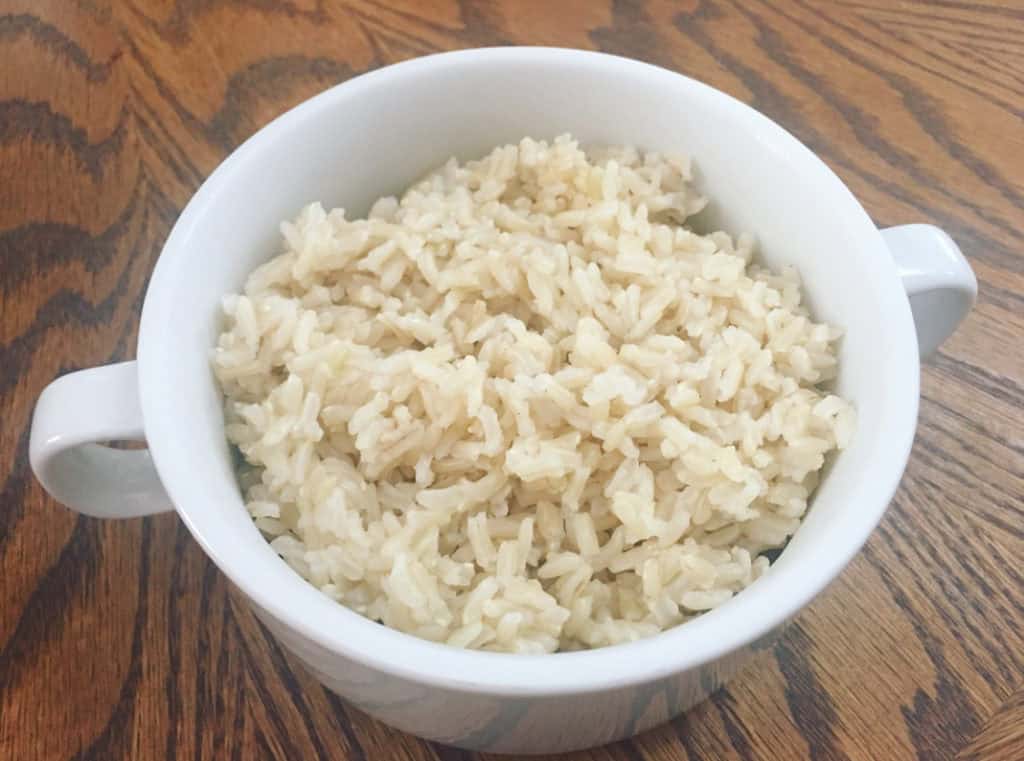 Grains
If you and your family can tolerate grains, then incorporate them into your meal plan more. We absolutely love all of these grains, and eat mostly gluten-free because my husband and I have a sensitivity to wheat, except in sourdough bread. Eat these cheap healthy foods everyday and they will definitely help you when you're on a budget.
Rice (White and Brown)
Lentils
Oats
Wheat (if not gluten-free)
Popcorn
Quinoa (may be too pricey)
Bulgur
The cheapest prices for these products are typically found in the bulk section at local grocery stores, typically Winco, Sprouts, and Whole Foods. You can include PASTA on that list too, but be cautious of the prices.
If you are gluten-free, look for pastas with a mixture like corn and rice, quinoa and brown rice. These combinations make for a more identifiable pasta to wheat pasta. Just a rice pasta will be gummy, or corn pasta will be grainy and the texture won't be as good as a mixed pasta.
Also, I have created several recipes that require oat flour (just ground up oats in a blender) because oats are definitely a cheap healthy food on a budget!!!! In the bulk section I can often buy them for just $.59/lb at Sprouts when they are on sale. As I said above, my husband is gluten-free, so the majority of my baking for him is mostly done with oat flour.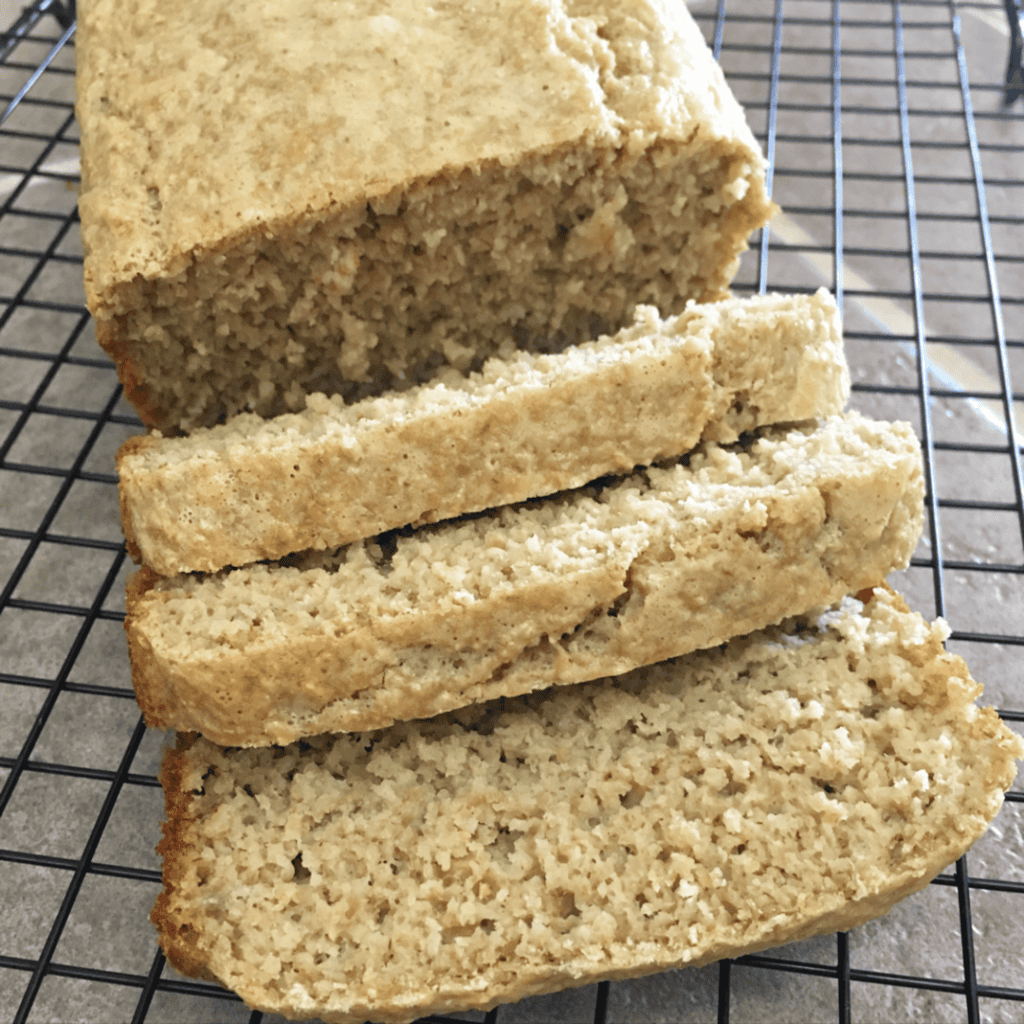 Adding a cheap healthy food like a rice dish for a side is common and very practical to stay on a cheap healthy foods budget, but remember rice can also be the main dish too! Fried rice is always a good option when you're on a budget, but for something different try my Texas Hash recipe. This recipe came from one of my grandma's cookbooks from a church potluck.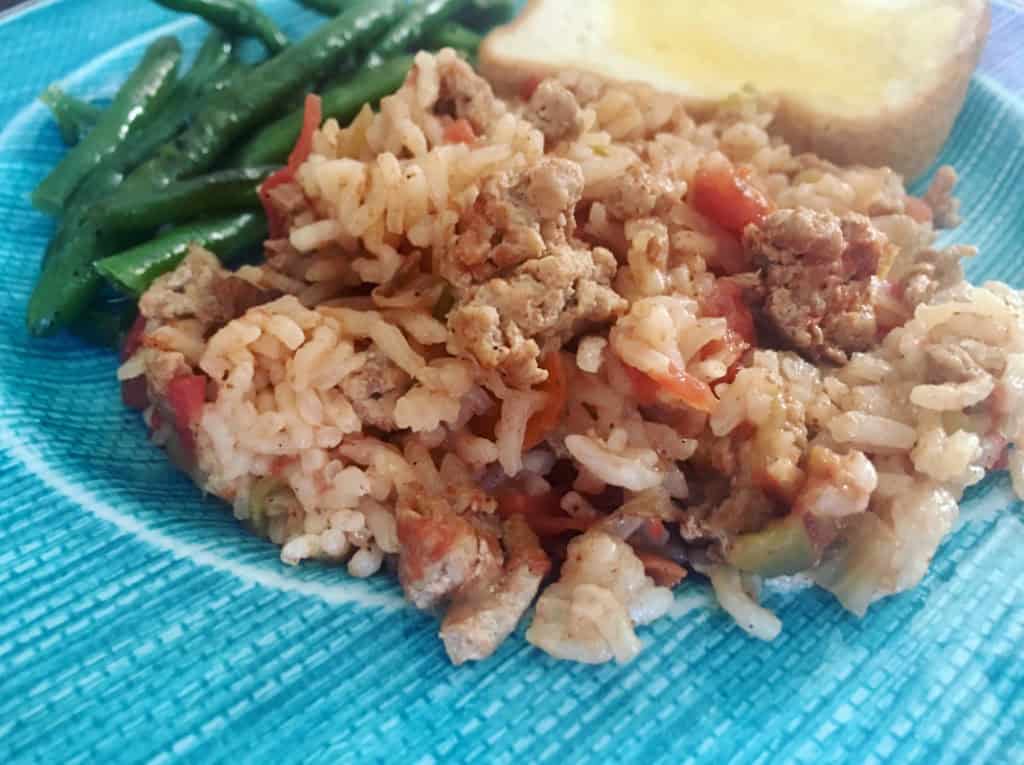 Warm rice for breakfast is an excellent way to use up leftover rice, from dinner the night before, and it's the perfect cheap healthy food. Remember to add cinnamon and a little pure maple syrup. It' SO GOOD!!!!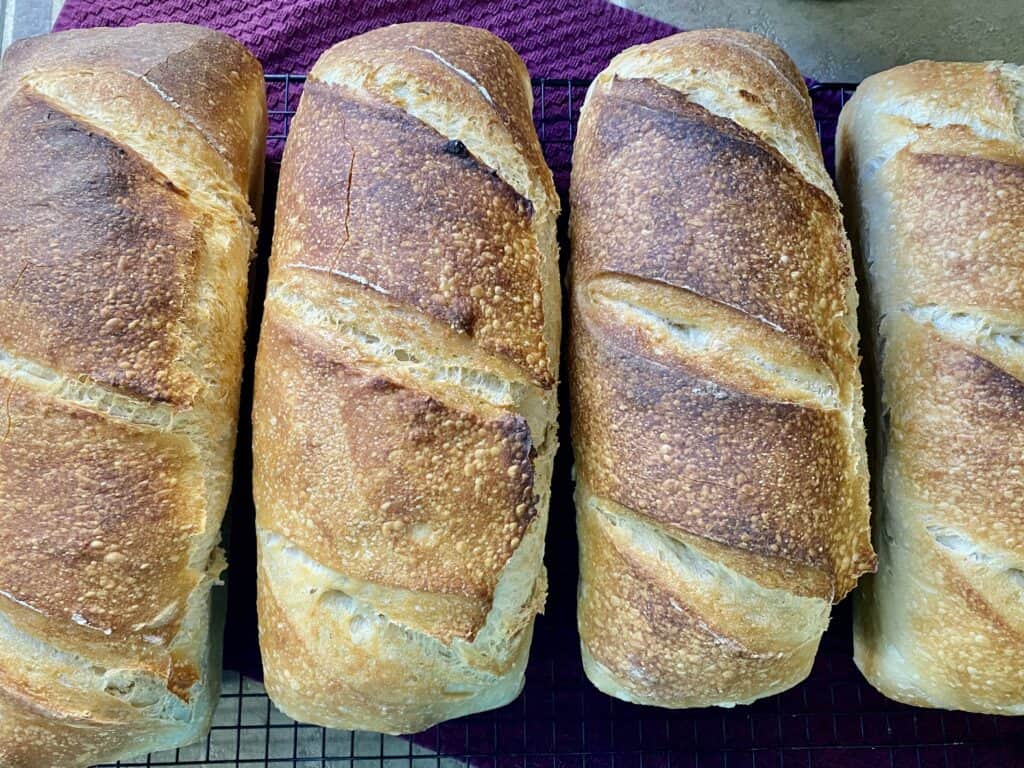 Sourdough bread has become a staple in our home. We eat sourdough bread everyday now. Oats still rule in our house, however, because their health benefits are just too good to pass by and it's cheap and healthy. Eat oats everyday if you can. We make it a priority.
Rice and Beans Recipes
I also have a few Instant Pot rice recipes, and this is a family favorite. These are also great to roll up in a burrito with enchilada sauce on top!
Quinoa can sometimes be pricey, however it has a lot of health benefits to it, including lots of protein! It does have an earthy flavor, but is quite delicious served either savory or sweet. To make quinoa a cheap healthy food on a budget, shop either in the bulk section of your grocery stores or purchase from a warehouse store like Costco.
Bulgur can often be used in place of rice, but I am not very familiar with this grain. Friends, the options are endless when it comes to cheap healthy foods like grains! Lets move on 🙂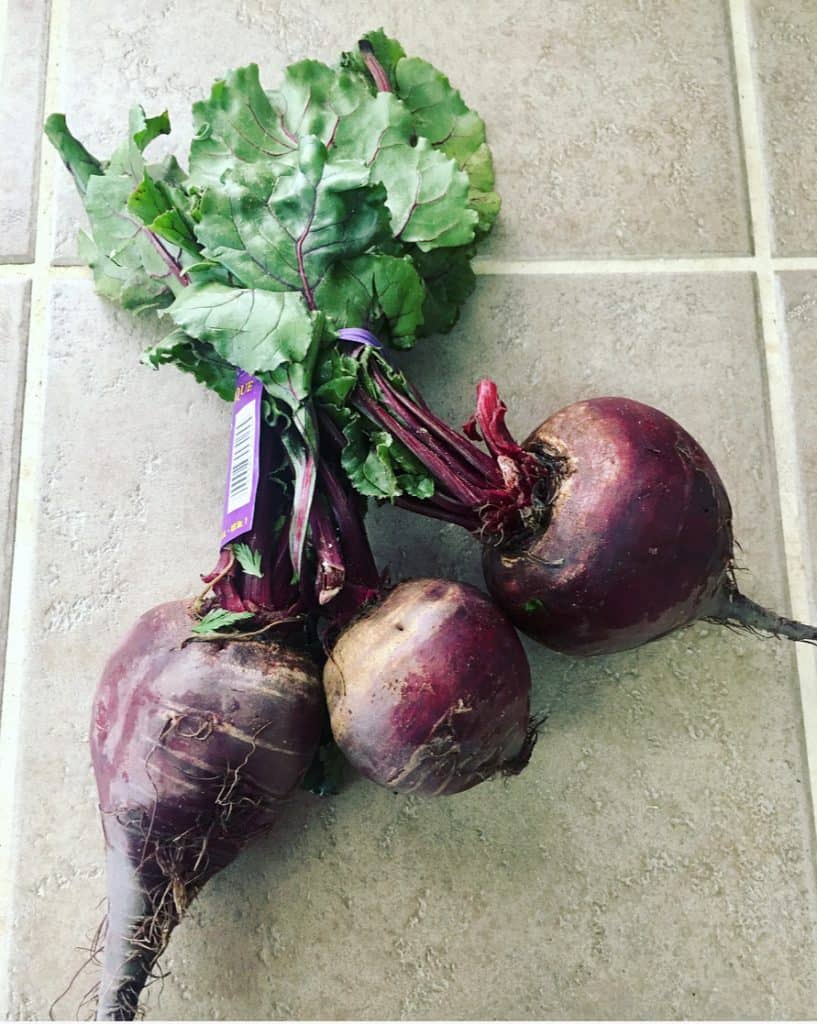 Vegetables
Vegetables are cheap healthy foods, especially if you buy what's in season. There are some main staples though that you can keep on a rotation to really help your budget, and provide healthy nutrients for your family all year round.
Leafy Greens
Potatoes
Beets
Carrots
Celery
Onions and Garlic
Squash
Frozen Vegetables – including peas, green beans, corn, broccoli, cauliflower, okra, and mixed medleys.
Leafy greens are so cheap to buy and provide huge nutritional benefits! I am talking kale, spinach, swiss chard, collard greens, mustard greens, lettuce, and herbs.
If you find a huge sale on kale, chard or collards make sure to buy it! Cook with onion and bacon for a delicious side or main dish! Leafy greens can also be added to smoothies for a big punch of healthy!
Spinach is another HUGE favorite that I always keep on hand in the freezer. Creamed spinach is a tasty side dish, and very cheap to make.
Potatoes are another winner for being cheap. They are probably the most versatile vegetable we have, and come in lots of varieties. My personal favorite is the Hannah white sweet potato. These are becoming more and more popular, and I find them at Winco and Sprouts.
At Costco, I like to buy the BIG 10 pound bag of organic carrots for just $4.99. It generally takes us a good 1-2 weeks to go through that whole bag. I like to cut the carrots into sticks, and put in my kiddos lunches for a quick side. Roasted carrots are another favorite.
Carrots are packed full of antioxidants, vitamins, and minerals and are considered cheap healthy foods. Oh, and don't forget the fiber! If you're having tummy troubles (bathroom troubles) eat some raw carrots before every meal to get that fiber in your system.
We all know that celery is healthy, and yet we all typically let it go bad in the fridge. So, I started keeping mine in the freezer and I LOVE it! I always have it on hand for quick stir-fries and soups.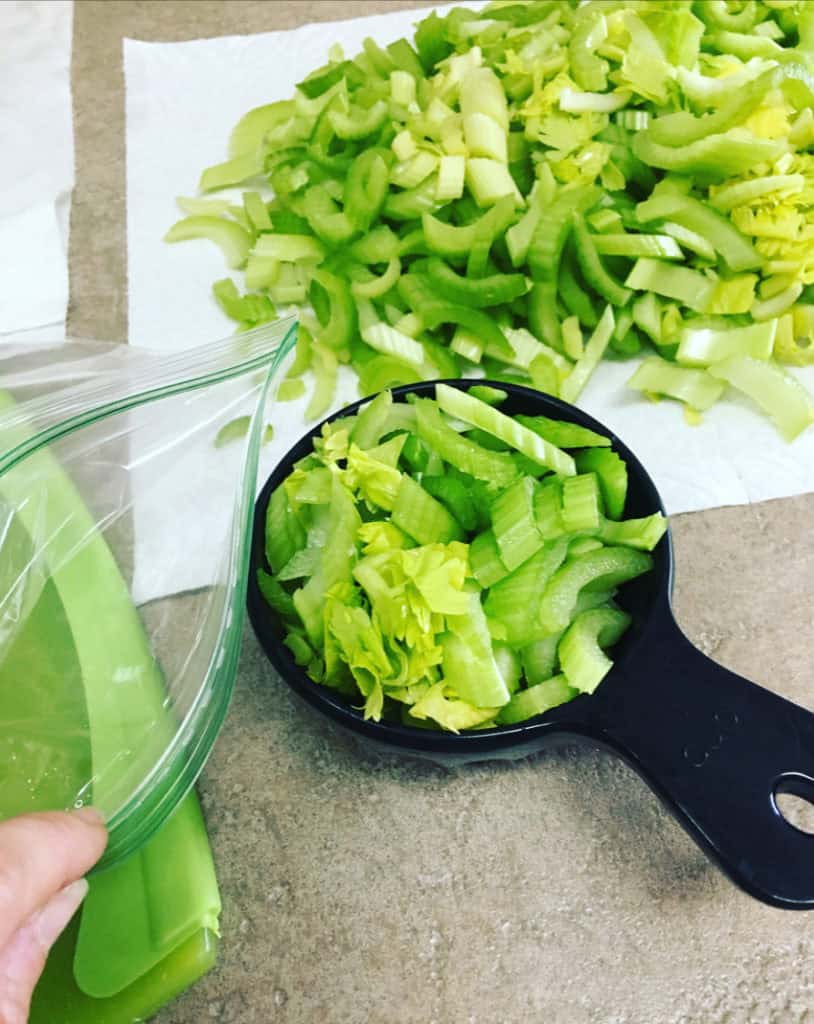 Lets talk frozen vegetables. They are SO CHEAP, already washed, and cut up for you! Win win for this busy mom! I keep a ton of frozen veggies around. I add them to our smoothies (yep frozen cauliflower is our norm), and I also like to throw them in the oven for a quick roasted vegetable. Broccoli is our favorite and my rule of thumb is always cook them at 400 degrees for about 30 minutes. Easy peasy!
What Are Cheap Proteins?
Cheap protein options are a must! Bone-in meats or ground up meats are going to be the cheapest options, and here are my favorites.
whole chicken
Bone-in chicken thighs or drumsticks (with skin on)
ground meats (pork, beef, turkey, lamb)
eggs
almond milk and regular milk
nuts
canned fish
beans (if you can tolerate legumes)
yogurt/cottage cheese
chickpeas (if you can tolerate legumes)
I know there are a lot of vegetables and grains that contain protein as well, but we are just going to focus on these for now.
Whole chickens are going to give you the best value of meat and bones. You can cook the whole chicken in the oven, slow cooker, or instant pot, but once you eat the meat, or take it all off the bones, you can save the bones to make your own bone broth/chicken broth, now that's a cheap healthy food.
Here is a video I made showing how how easy it is to make bone-broth.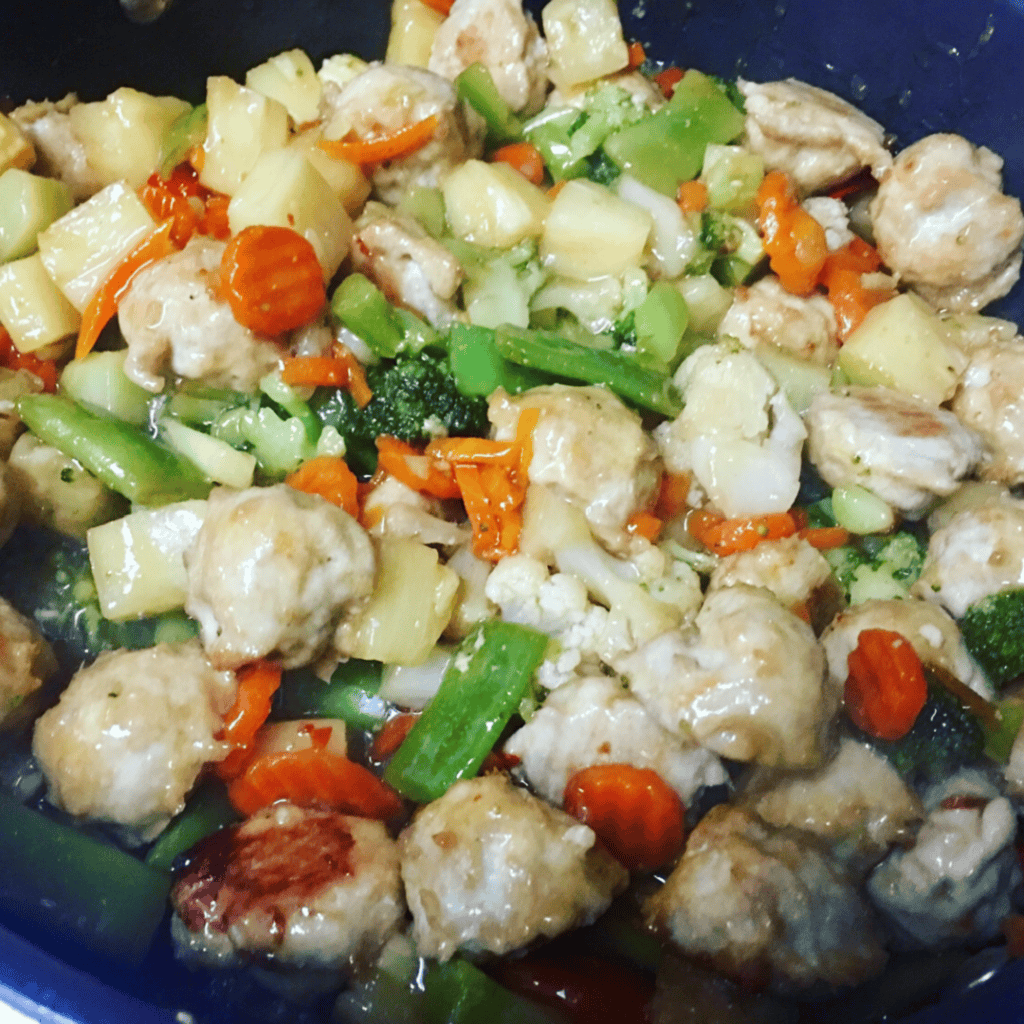 Using ground meats is perfect for feeding larger crowds, and even better for leftovers. I love making meatballs, they are super easy to make with just a cookie scoop. I really enjoy how you can add any flavors to give them such different uses. Here I love this Asian flavored meatball bowl. It's so good!
Eggs are OBVIOUSLY a cheap protein, duh… but let me just give you some delicious recipes using eggs, because lets face it, we could all use a new recipe now and then 🙂
Jammy eggs are seriously a game changer! I absolutely love the runny yolk on top of my salad. You must give these a try.
Before I forget, try cooking eggs in your instant pot for an easy hard boiled egg. Just put the eggs on a trivet, add 1 cup of water, and cook on manual high pressure for 3 minutes. PERFECT hard boiled eggs every single time!
This casserole right here is a serious winner for Dr. Seuss' birthday! Instead of frozen hashbrowns I use shredded zucchini, ham, and then you blend spinach with the eggs in a blender to give them a rockin' green color! Winner winner!
Lets move on to beans. Your stomach either loves them or it hates them. So if you can tolerate beans, then you can enjoy a huge amount of legumes friend. Just head to your local WinCo or other bulk section and check out all the beans offered, it's CRAZY!
This recipe is a dead ringer for creamy pinto beans. There is NO SOAKING required and they come out creamy every single time!!!! This is the perfect food to eat when you're on a budget.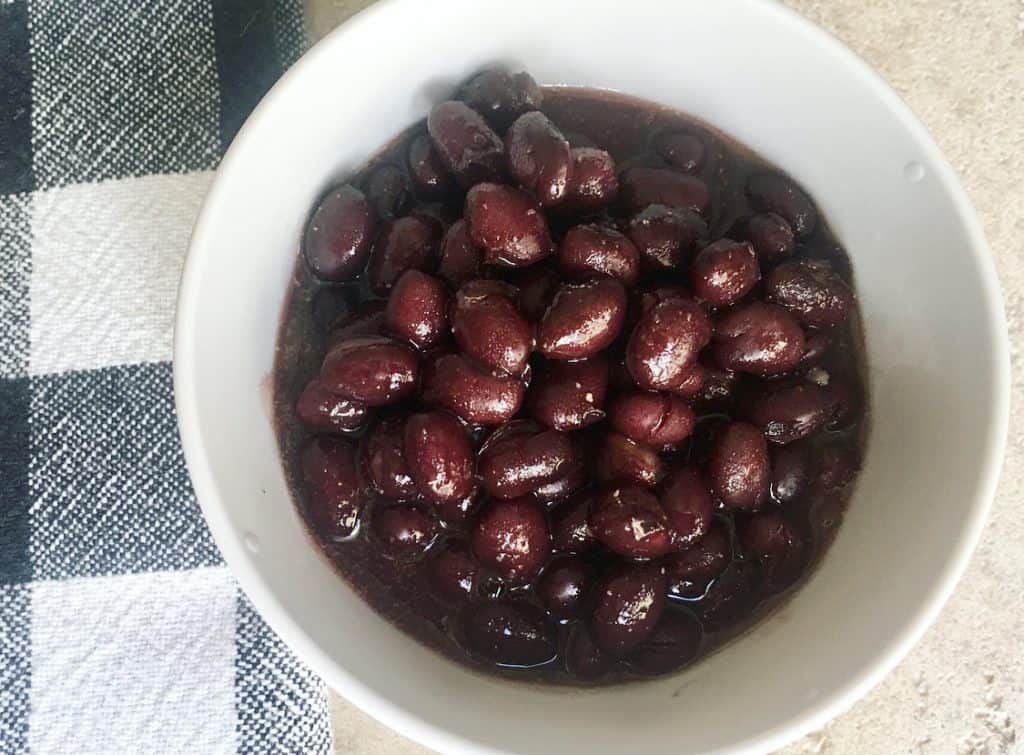 How To Lower Your Grocery Bill with These Foods
So I've hopefully given you some ideas on ingredients, but how an we apply this to your meal plan. FIRST, look and see what you already own when you're on a budget! Shop your pantry, refrigerator and freezer first. How can you start building a meal plan off that first, then build around that menu with these cheap options.
If buying organic is important to you, then stick with the clean 15 and the dirty dozen list first. That's exactly what I do. I typicaly always buy organic berries and apples, but I never buy organic bananas, avocados, watermelon, or sweet potatoes.
So check out those lists online and see what you think! Also, look at grocery ads. Buy meat and produce that's on sale. Look for produce that's in season, and if you're not sure, google seasonal produce in your region.
Meal Planning is key! Get your kids involved. Let them circle what they would like to buy that week. Give them a list of meat, fruit, vegetable, and snack. See what they choose, and maybe they'll be more excited to see veggies if they picked them out.
Fewer ingredients equals cheaper meals. Stay away from recipes that require copious amounts of ingredients. Stick with the basics and keep it simple. I like to typically serve a protein and 2 vegetables, with maybe a slice of toast. It's simple, and I don't have to think too hard.
Always have a leftovers day. If you're family does not like leftovers, then have leftover ingredients. Leftover grilled chicken and easily be turned into a skillet meal, or even chicken salad. Unused pinto beans and be turned into baked beans. Leftover breakfast casserole can become stuffed breakfast burritos for breakfast. The possibilities are endless!
For help in getting started with creating a budget, make sure you check out my post on How To Set Up A Cash System Budget. It will really help you!
If you'd like help getting your finances in order, definitely check out The Total Money Makeover by Dave Ramsey!
Pin For Later!
Please Note: The links in this post are affiliate links, and I will receive a small compensation when you use my links to make a purchase. I would appreciate your support, as this website helps support my family.