Main Dishes
Grain-Free Parmesan Crusted Chicken and Roasted Grapes

Grain-Free Parmesan Crusted Chicken and Roasted Grapes
About 4 years ago, for the first time, I made roasted chicken and grapes. I was amazed at how easy it was to make, and how amazing these 2 ingredients tasted together!!! Seriously, amazing!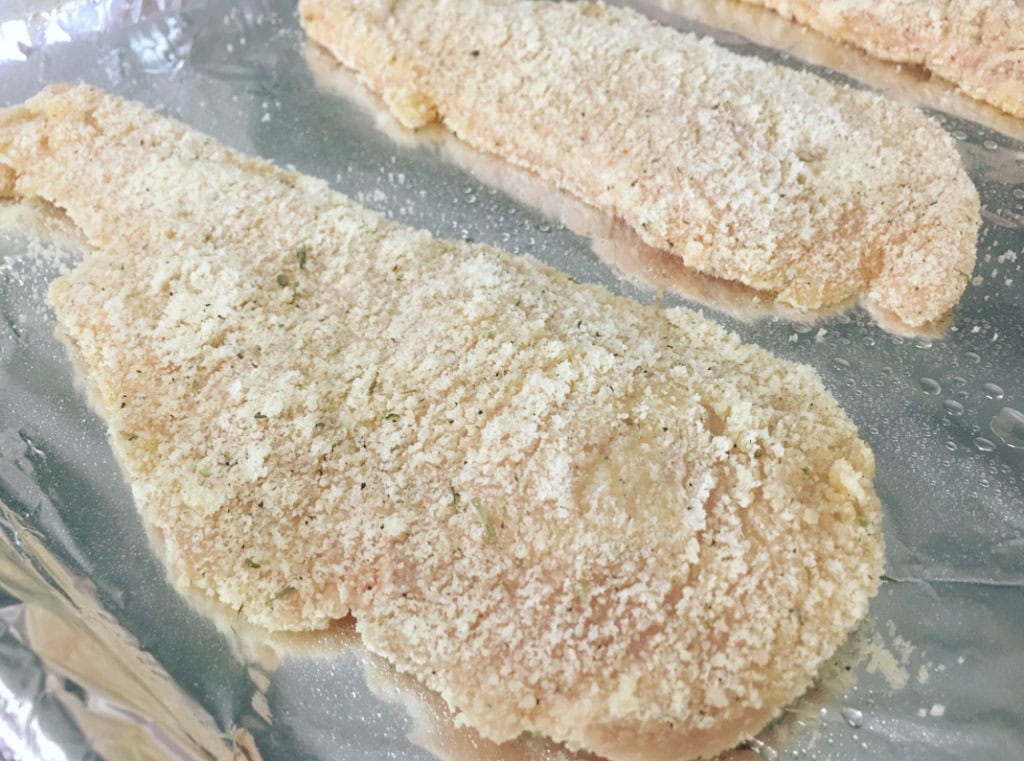 You might think the grapes would be too sweet, but they are not. It's just the perfect complement and super tasty. Well, I wanted to amp-up the flavor to this tasty dish, so I decided to coat the chicken in a Parmesan cheese mixture and WOW!!!!! Finally, I got it right!
When my husband and I get away on vacations, a lot of times for dinner we like to just buy some of our favorite cheeses, salamis, grapes, and apples. It's such a simple spread, and yet so satisfying! I knew Parmesan cheese and grapes would go well together, and thus this dish was born.
I hope you enjoy it as much as my family has. It's easy to make, makes great leftovers, and is such a flavorful dish. This dish would be great with some garlic pasta or a simple salad. Enjoy!
Parmesan Crusted Chicken & Roasted Grapes
Ingredients
Main Ingredients
4

chicken breasts

cut in half length-wise

6

cups

seedless grapes

any color grape will do

1

Tbsp.

butter

melted
Crust Ingredients
1

cup

almond flour

(breadcrumbs would work too)

1/2

cup

Parmesan cheese

grated

1

tsp.

dry Italian seasoning

1

tsp.

salt

1/2

tsp.

pepper

2

eggs
Instructions
Preheat your oven to 450 degrees. This temperature gives the best crust to the chicken.

Take a basic cookie sheet, line it with aluminum foil or parchment paper. Spray with some olive oil cooking spray.

In separate dishes, beat 2 eggs together in one dish, and mix the crust ingredients together in another dish.

Cut chicken breasts in half, length-wise, then coat in the egg wash, then the Parmesan mixture. Lay on the cookie sheet, and repeat with remaining chicken breasts.

Once chicken is all coated and on the cookie sheet, mix together grapes and butter in a separate mixing bowl and place grapes around the chicken breasts. Do not put any grapes on top of the crust.

Bake in the oven for 20-25 minutes. Chicken should come out golden brown and grapes should look golden and roasted.

Side note: If you'd like a sauce, you can reduce 1/2 cup balsamic vinegar on the stove to make a glaze. It's not necessary, but definitely a tasty option!
Notes
If you liked this recipe, you might also like: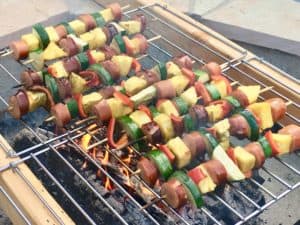 Smoked Sausage and Pineapple Kabobs - click link here
Whole30 Healthy Sloppy Joes Recipe - click link here
How To Make Delicious Sopes - click link here
Please Note: The links in this post are affiliate links, and I will receive a small compensation when you use my links to make a purchase. I would appreciate your support, as this website helps support my family.