Main Dishes
Instant Pot Vegan Black Bean Soup
Most vegan black bean soup recipes use canned beans, and though I have no problem with using canned beans (I eat them regularly), for this I wanted to use dry beans because I wanted to make a lot and also because it's cheaper!
I buy my black beans in bulk, and pay between $.65-$.80/lb typically. This recipe uses 2 pounds of dry beans. That's cheaper for sure than using canned beans! This is a CHEAP soup! I love having a few CHEAP soup recipes on my meal rotation, because it helps keep my grocery budget down.
Soaking Beans
For this soup, I like soaking the beans over night. This is not a requirement when using the instant pot, but it definitely makes the beans creamier! Also, if you choose to not soak your beans you will need to add more water to the recipe.
Because I am now vegan, I do not add cheese on top. Instead we top ours with these delicious cornbread muffins. Adding cubed avocado and cilantro to a bowl of vegan black bean soup is delicious too!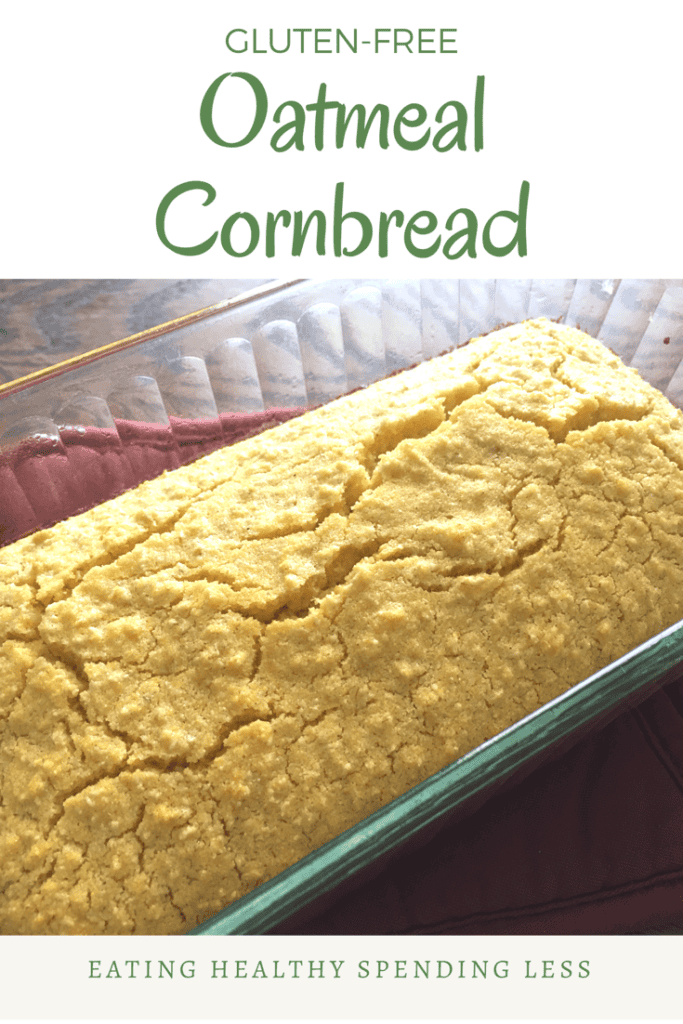 GLUTEN-FREE OATMEAL CORNBREAD – click here for recipe
Cornbread is one of my favorite treats, and these will not disappoint! I love the flavor of using cornmeal, and the oats keep the cost down and give a great texture to this bread.
If You Don't Own An Instant Pot
It's ok! You can definitely make this recipe on the stove. Add all the ingredients lists to a stock pot, bring to a boil, and boil on medium heat for 1 hour, or until the beans are soft. Enjoy!
If You Like This Recipe, You Might Also Like:
Instant Pot Vegan Black Bean Soup
Ingredients
4

cups

dry black beans

2 pounds

1/2

onion, chopped

3

garlic cloves, chopped

1

(4oz can)

fire roasted diced green chilies

or 1/2 cup fresh or frozen diced bell peppers

1

Tbsp.

cumin

1

Tbsp.

garlic powder

1

Tbsp.

oregano

1

Tbsp.

chili powder

1/2

Tbsp.

paprika
Instructions
Sort the black beans, pulling out any broken pieces or rocks. Rinse in a colander with water, then soak in a bowl filled with water over night. Soaking your beans is not a requirement when using your instant pot, but I do it because it removes phytic acid, which makes beans difficult to digest. Also, pre-soaking beans makes the beans creamy and delicious!

Once the beans have soaked, put them back in the colander and remove the liquid, and rinse them again in water. Pour beans in the instant pot. Then, fill the instant pot with water to the 8 cup line. If you add more water, it will make the soup too thin and watery.

Add the rest of the ingredients to the pot. Cook on MANUAL high pressure for 35 minutes. Then, either naturally release, or quick release after 10 minutes.

Now, salt the soup. You do not want to salt the soup prior to cooking or the beans could become tough.

***If you think the soup is watery, you can either add a can of refried black beans, or you can take an immulsion blender and blend some of the beans. OR leave as is and enjoy! This soup is very flavorable and CHEAP to make!
Please Note: The links in this post are affiliate links, and I will receive a small compensation when you use my links to make a purchase. I would appreciate your support, as this website helps support my family.