Muffins
Little Bites Oatmeal Pancake Mini Muffins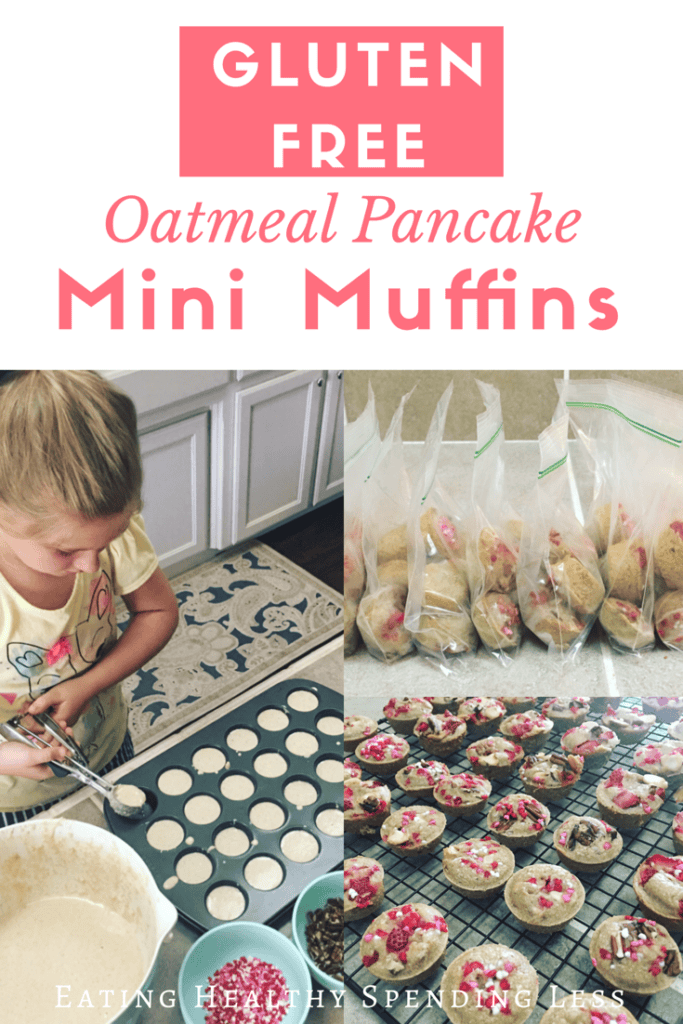 Little Bites Oatmeal Pancake Mini Muffins
Making homemade pancake mini muffins is so much cheaper than buying the store bought Little Bites or Hostess Mini Muffins! I seriously made 50 mini muffins with this recipe, but I only was able to pack 9 bags for the freezer because the kids had to taste test them of course!
This is my oatmeal pancake recipe, and it works perfectly to make mini muffins! I use to make these and send them with my daughter to school with a little container of pure maple syrup. She told me she prefers no syrup, so that works out great!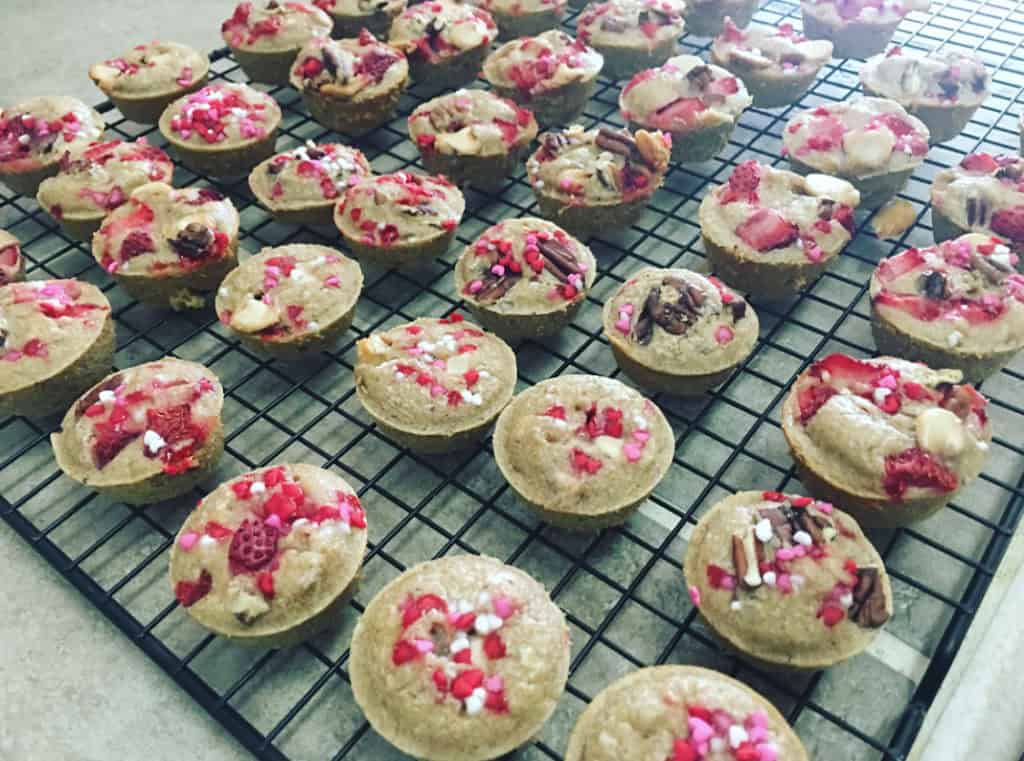 Because of how easy this recipe is, I highly recommend getting your kids in the kitchen to make them! My oldest had so much fun making these today, and adding all the various toppings. It was such a treat to watch her be the master chef!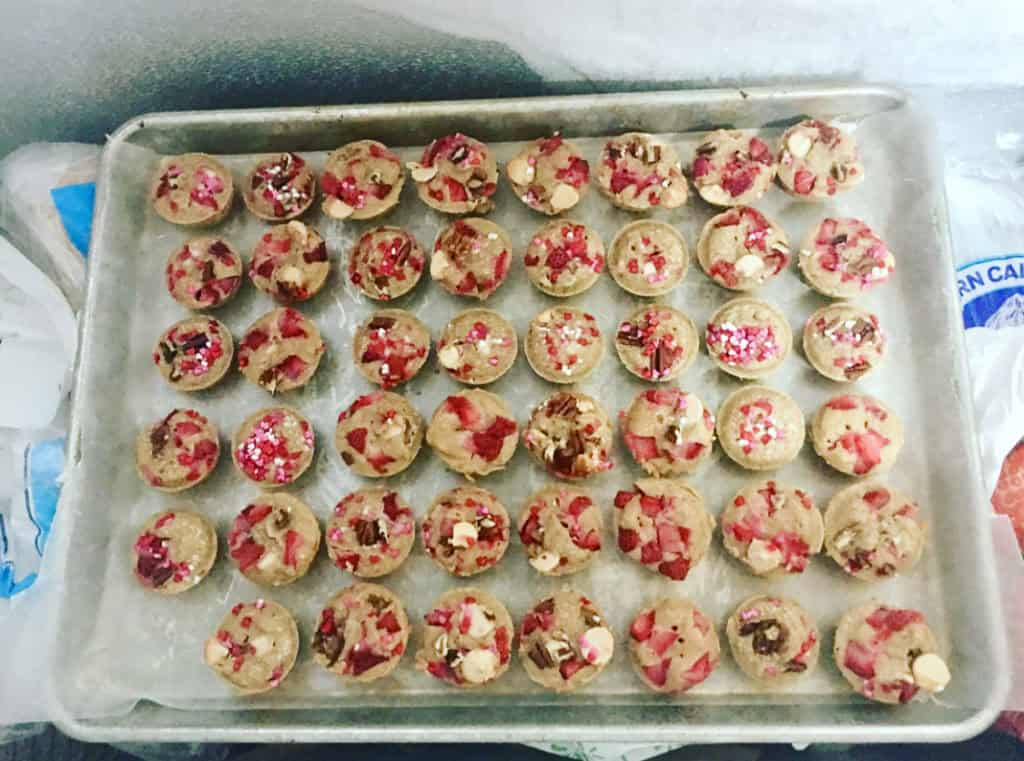 After the muffins come out of the oven, let them cool completely, then flash freeze them for a few hours before placing them in bags. This insures that the muffins will not stick together.
I placed 5 in each bag, and stored them in the freezer. They are a quick breakfast, snack, or lunch. There are no preservatives and they only cost me around $2.00 to make the whole batch. If you're worried about using this many bags, just reuse them! You can easily store the empty bags in the freezer for the next batch you make. I just love that they are grab and go, and easy peasy!
There is no temptation to buy store bought, when you take the time to meal prep and make them yourself.
Other Articles/Recipes You Might Enjoy:
Little Bites Oatmeal Pancake Muffins
Ingredients
4

cups

oats

blended into flour

2

cups

milk

any kind

1

egg

3

Tbsp.

oil

any kind

1

Tbsp.

vanilla extract

1

tsp.

apple cider vinegar

1

tsp.

baking soda

1/2

tsp.

salt

2

Tbsp.

sweetener

(optional) coconut sugar, Truvia, etc. or 1 banana

add ins:

chocolate chips, diced berries, nuts, sprinkles, raisins
Instructions
Preheat oven to 350 degrees. Grease a mini muffin pan, set aside.

In a blender, grind oats to a flour consistency. Pour into a mixing bowl and add the rest of the ingredients, mix well. ***You could just blend everything up in a blender too. Whatever your preference is.

Let the pancake mixture sit for 5 minutes and rest. This allows the oats to absorb some of the liquid.

Using a melon scoop, or a tablespoon, pour batter into the pan 3/4 of the way full. Add toppings.

Bake for 10 minutes. Let cool for 5 minutes, then transfer to a cooling rack.

If you are going to freeze them: layer them on a lined baking sheet and flash freeze them for at least 2 hours. Then you can bag them up, and freeze them for up to 3 months.
Notes
If you liked this recipe, you might also like:
How To Make Fluffy Scrambled Eggs - click link here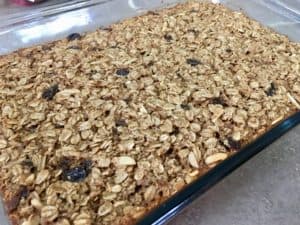 Best Baked Oatmeal - click link here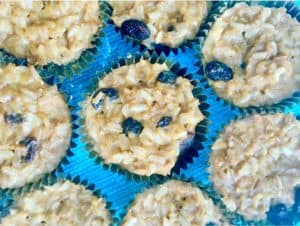 Brown Rice Pudding Muffins - click link here
Please Note: The links in this post are affiliate links, and I will receive a small compensation when you use my links to make a purchase. I would appreciate your support, as this website helps support my family.