Menu Planning
How To Meal Plan Fast
I know many of you must think that setting up a meal plan for the week, or even for a month is one of the hardest and most difficult chores to do. So frustrating in fact that you choose not to do it, only to find that your week of dinners doesn't go very smoothly.
You see, when we don't meal plan, we don't quite know what groceries to buy. We tend to grocery shop daily, depending on what we are in the mood for, or we choose to eat out come dinner time.
This method of not meal planning sets you up to fail with your finances. There is no way to stay within an appropriate grocery budget if you don't plan out your dinners. This article is going to teach you how to create a menu fast. You will not dread meal planning anymore.
1. Write Your Meal Plan Down In A Designated Spot
First and foremost, make the process fun. Buy a wall calendar from Dollar Tree, print the FREE printable I have, use your planner (My Favorite Planner), or create a space on the side of your refrigerator. This magnetic dry erase planner was just $1.00 at Dollar Tree. Have a place that is functional where your family can look to see what's for dinner that week.
2. Use My Meal Planning Method
In my FREE Ebook, which you will receive if you sign-up to be on my mailing list, I discuss the easy way to meal plan. It's setting up your week by theme. You don't have to choose my method, but allow it to be a guide to create your own.
Monday- Meatless Monday or pasta night
Tuesday- Taco Tuesday or anything Mexican food
Wednesday- Leftovers or Breakfast + Dinner = Brinner
Thursday- NEW recipe from a cookbook or Pinterest
Friday- Pizza or smorgasbord (aka: nibble plates)
Saturday- Soup or salad with scones or muffins
Sunday- Oatmeal
I find when I am stumped about what to meal plan, I immediately revert back to my guide and it helps me so much! You could definitely add more LEFTOVERS nights and cook way less, but I like variety each week, and so does my husband. He is not a huge lover of leftovers, so sticking to it one night a week, or possibly two nights works best for us.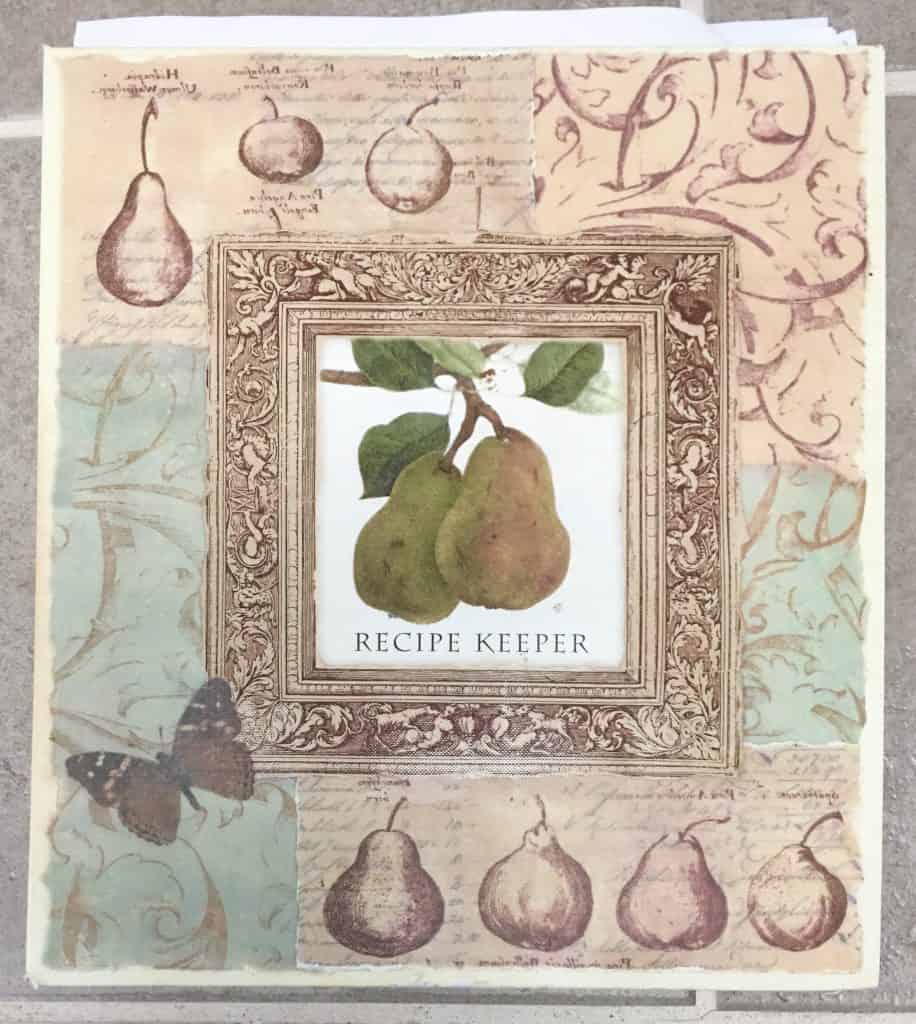 3. Keep A Binder Of Your Favorite Dinners
When in doubt, look back at what you've had in the past. You could create a binder with all your favorite meals, or you could put a star next to your favorite meals in your planner. I've even seen where women write their families favorite meals on index cards and keep those in a filing system based on category.
Having a Pinterest board of your favorite tried and tested recipes is a great idea too! Set up a method for meal planning and you will have a much easier time sitting down to get this task done.
4. Have A Designated Day To Meal Plan
Choose a day every week that you plan to sit down and write out your meal plan and grocery list. If I know I'm going to have a busy week, I'll sit with my phone, and add grocery items to Walmarts grocery app. Once I'm done, I order my groceries and it's done!
Other times, I enjoy getting out and grocery shopping at Trader Joe's, Sprouts, or even Aldi's. The point is, you stop dreading the process because it just got 10X's easier! Meal planning no longer becomes a drag, but a positive experience.
Meal Planning Keeps You In Budget
When we set up a meal plan for the week, and grocery shop according to that, we save money! Focus on getting all your grocery shopping done in one day. You are much more likely to stay in budget if you stay out of the grocery stores.
Meal Planning is the best method for dinner success. If you plan on eating out occasionally, plan that into your meal plan. Everything gets written down, and you are prepped and ready for the week. I know that when I meal plan I feel much more confident come dinner time, and I feel purposeful.
Those nights when I haven't meal planned and nothing is prepared for dinner, I really struggle. I feel more flustered and I feel like I let my family down. Dinner time is my families favorite time of day. We all sit down at the table together and bond over our meal. We pray together, laugh at my husband's silly jokes, share riddles or ask each other questions (favorite ice cream flavor, where should we travel to next…) and reconnect after a busy day. Meal planning gives me the freedom to relax, be prepared, and enjoy time with my family.
Other Articles You May Enjoy:
Pin For Later!
Please Note: The links in this post are affiliate links, and I will receive a small compensation when you use my links to make a purchase. I would appreciate your support, as this website helps support my family.