Fall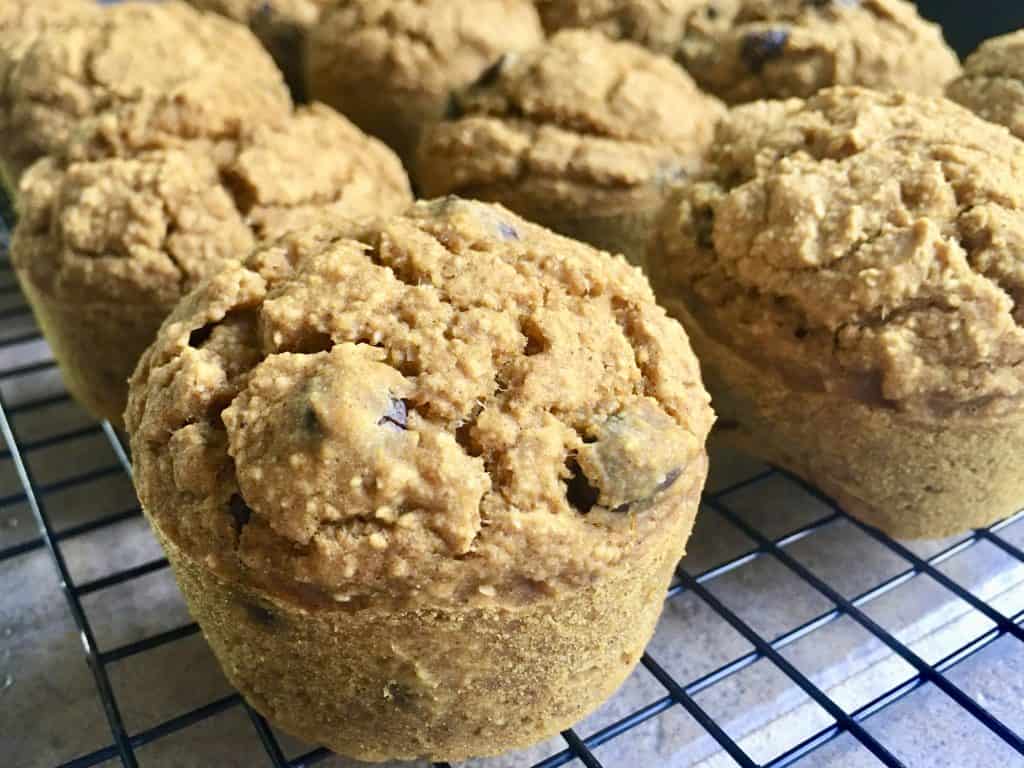 Pumpkin Oatmeal Muffins
Pumpkin oatmeal muffins truly make the fall season come to life! It's like fall begins when I can smell these delightful muffins baking in the oven. Don't be fooled, these are just as delicious as any pumpkin muffins recipe.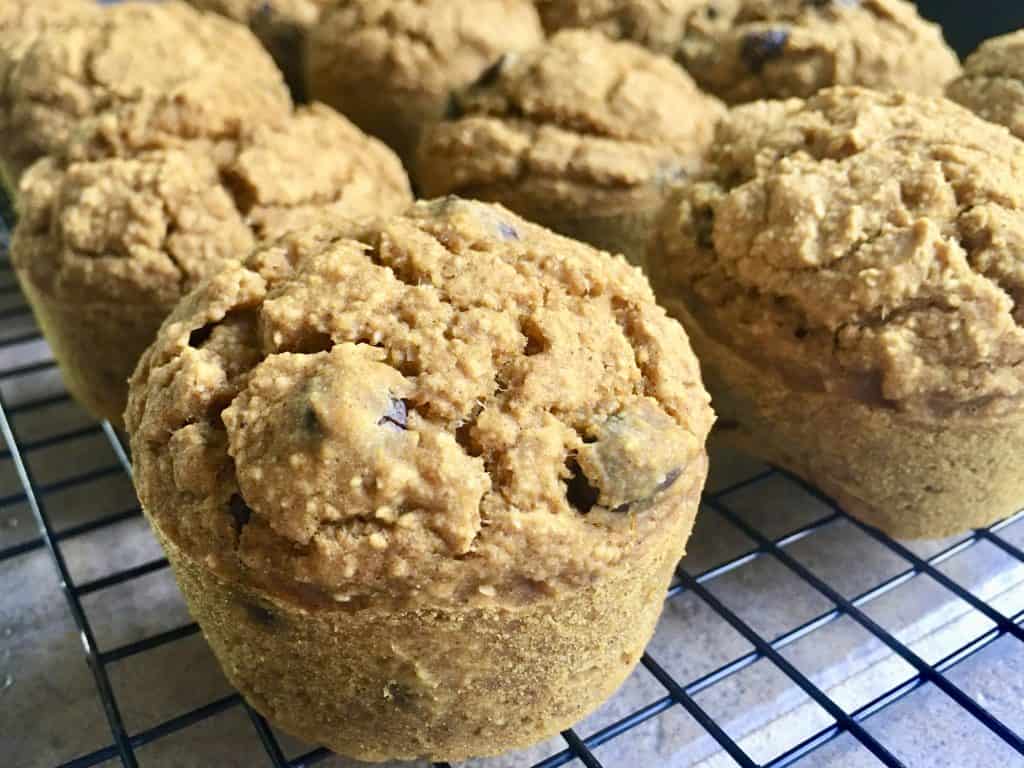 Oat flour is an AMAZING flour to bake with. I know oats can be super dense, but don't be intimidated. Oat flour is our main flour that we bake with and it's perfect for these pumpkin oatmeal muffins. It's such a staple because a few of us have gluten sensitivities. Oats do not contain gluten! Many people think they do because you can buy certified gluten-free oats.
Why We Buy Organic Oats, Not Gluten-Free Oats
Did you know that oat patches grow near wheat patches, and when the wind stirs up, cross contamination of wheat particles found on oats (or groats) may occur? This is where the cross contamination comes from that affects many people being able to eat oats. Oats do not have gluten in them, only wheat berries do. For this reason, if you have celiacs disease, purchase certified gluten-free oats, which grow far away from wheat patches and will not contain any particles of wheat on them.
Because we simply have gluten sensitivities, but not celiacs, we are able to tolerate regular oats. I do believe in the importance of organic oats. Organic oats are not sprayed with pesticides containing glyphosates. These glyphosates, over time, cause trauma to the gut. Since we eat our weight in oats each month, 25 pounds to be exact, we stay away from glyphosates as much as possible.
Where We Buy Organic Oats
Check out my video and blog post explaining what we bulk buy each month. Organic oats is one of the items we purchase.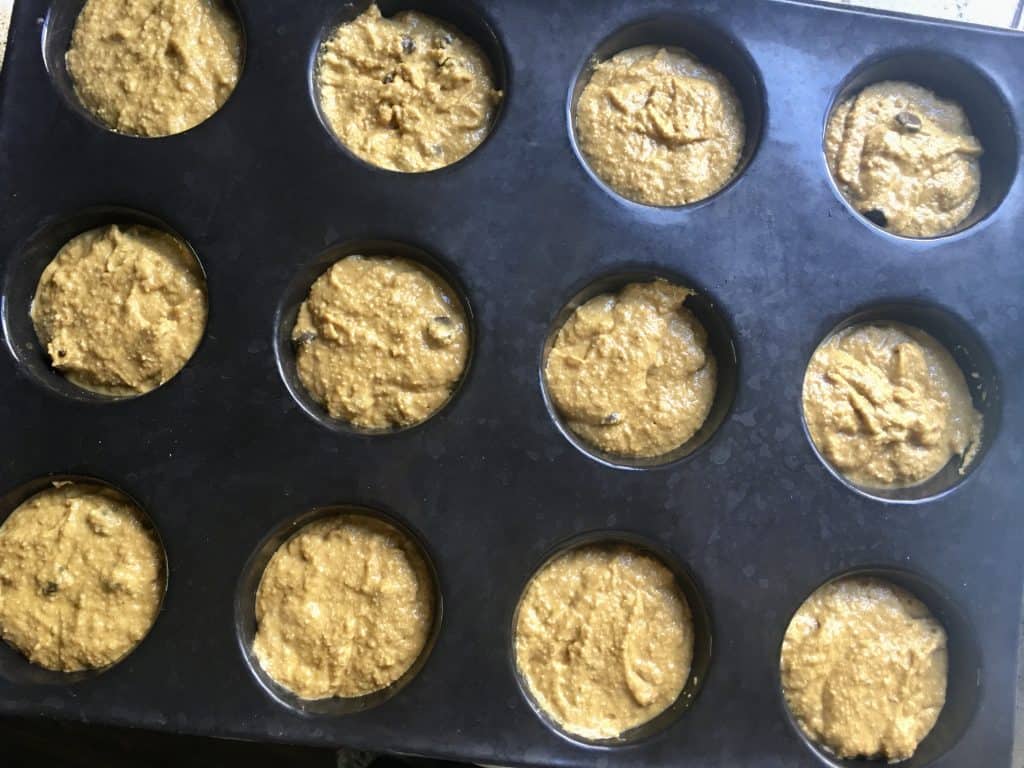 Other Muffin Recipes You Might Like:
Pumpkin Oatmeal Muffins
Ingredients
4

heaping cups

oats

ground into flour

3

Tbsp.

flaxseed meal

2

tsp.

baking powder

1

tsp.

baking soda

1/2

Tbsp.

cinnamon

1/2

Tbsp.

pumpkin pie spice

dash of salt

1

can

pumpkin puree

3/4

cup

pure maple syrup

1

cup

water

1/2

cup

chocolate chips
Instructions
Preheat oven to 350 degrees.

Put oats in a high speed blender, then blend for 30 seconds. You want the oats to become a very fine flour.

Combine all dry ingredients into a large mixing bowl. Add wet ingredients to dry ingredients. Whisk to combine.

Add chocolate chips and stir in. Pour batter into a standard size muffin pan and bake for 20 minutes or until firm to the touch.
Pin For Later!
Please Note: The links in this post are affiliate links, and I will receive a small compensation when you use my links to make a purchase. I would appreciate your support, as this website helps support my family.