Organization & Cleaning
Recollections Planner – Why I Use It To Stay Organized
There are so many planners on the market and I'm going to show you why the Recollections Planner is my favorite. To figure out which planner is best for you, you need to decide what is the purpose of your planner. Do you want a planner to help you meal plan, or to just keep appointments? I like to make my daily schedule in my planner, like errands I need to do and chores that need to get done, and meal plan for each week.
When I don't make a plan for each day, I flounder. I love having a TO DO LIST in my planner, which keeps me focused and purposeful. The Recollections Planner is easy to use and I absolutely love the format of this planner.
I would say a similar and very popular planner is the Eric Condren planner, which costs upwards of $50.00… The Recollections planner is just as good, and much more affordable!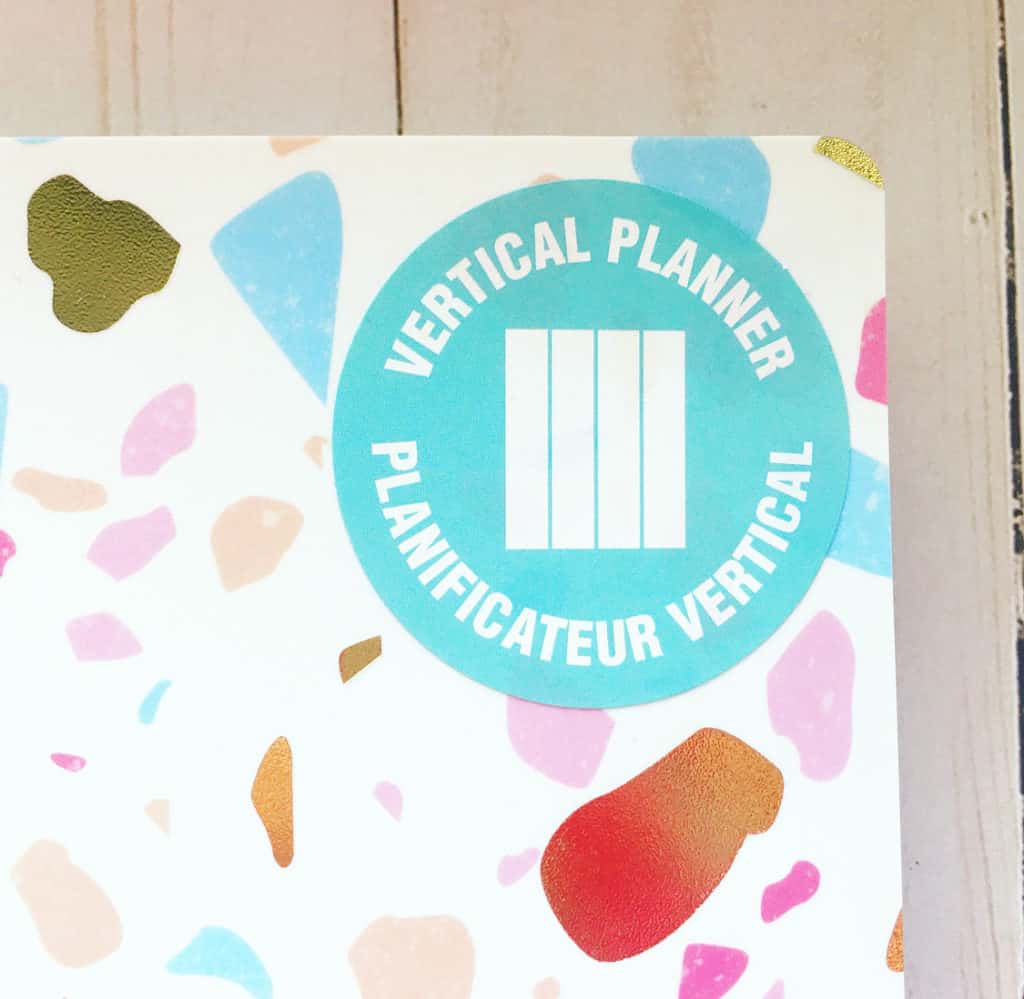 Not All Recollections Planners Are Created Equal
There are many different versions of the Recollections Planner. They have wellness planners, teacher planners, faith based planners, budget planners, recipe collection planners, horizontal planners, vertical planners, etc. There are SO MANY different varieties. All planners are the same price by size (small, medium, and large) that I have noticed from Michael's Craft Store. So it doesn't matter which variety of planner you pick, but the size will determine the price.
The best prices are found during Black Friday and the month of December. I typically can get the medium size planner between $9.99-$14.99 on sale at 50% off the retail price. This year I wanted to get my planner early, so I paid $19.99 for the large size.
I am a firm believer in the VERTICAL PLANNERS because they make meal planning and to-do list making easy! In years past I have purchased the medium size planner, but this year I purchased the large size. I am very happy to have more room for list making 🙂
Planner At First Glance
When you open your planner you will be greeted in the front portion by planner stickers and a folder. The pastel colors that you see are because of the style I chose, which is called Multicolor Terrazzo.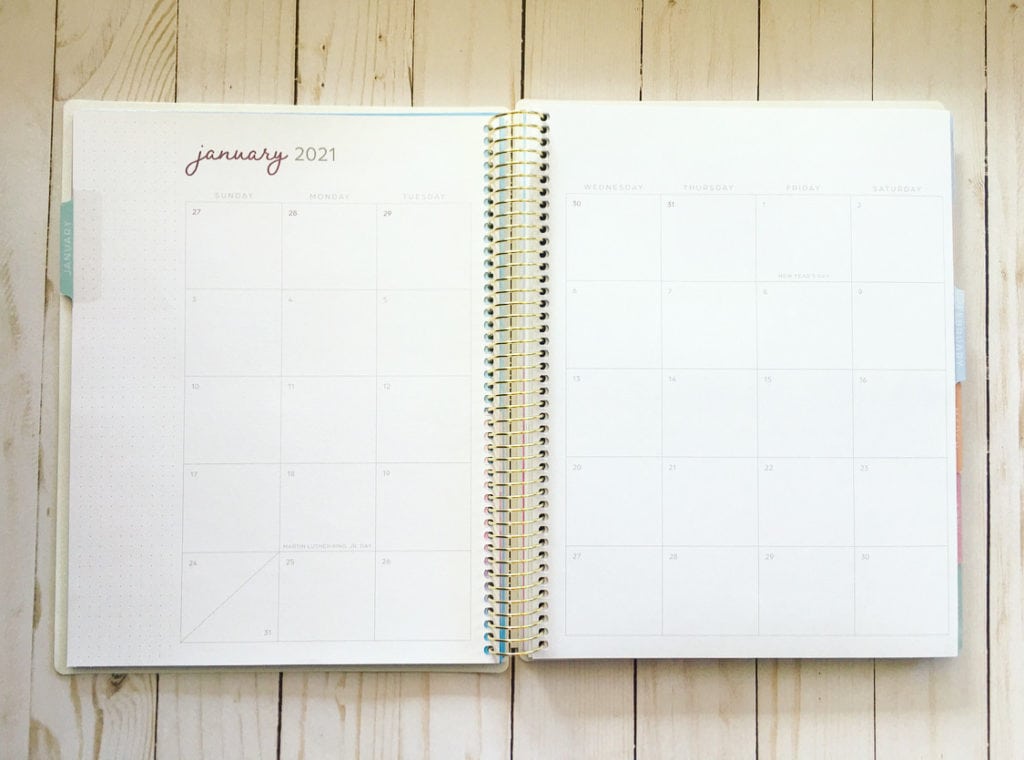 Each Month Has A Calendar View
Just like in most planners, each tab stands for a month and each section has a monthly view. Here I write all of our important appointments and events, so I can see the month as a whole. At the end of each day, I put a line through that day to signify it's over. I definitely utilize the monthly view, but the weekly view is far more important to me on a daily basis.
The Magic Sauce Of This Planner
This is why I chose the vertical planner…. I LOVE IT!!!! See how each day is broken up into 3 separate sections? I use these sections to write out my daily schedule and meal plan!
The first section is my MORNING section where I write down my morning list, then my AFTERNOON list, and evening list including dinner. It's wonderful, easy, and helps me get each days tasks job done!
I don't typically meal plan breakfast and lunch, as these meals tend to be similar each day, but I do mentally use these sections to separate my TO DO LIST throughout the day. I always meal plan dinners in the bottom section, always. During the summers, when the kids are home more, I definitely meal plan at least lunches in my planner as well. Meal planning will keep you from eating out and is 100% necessary.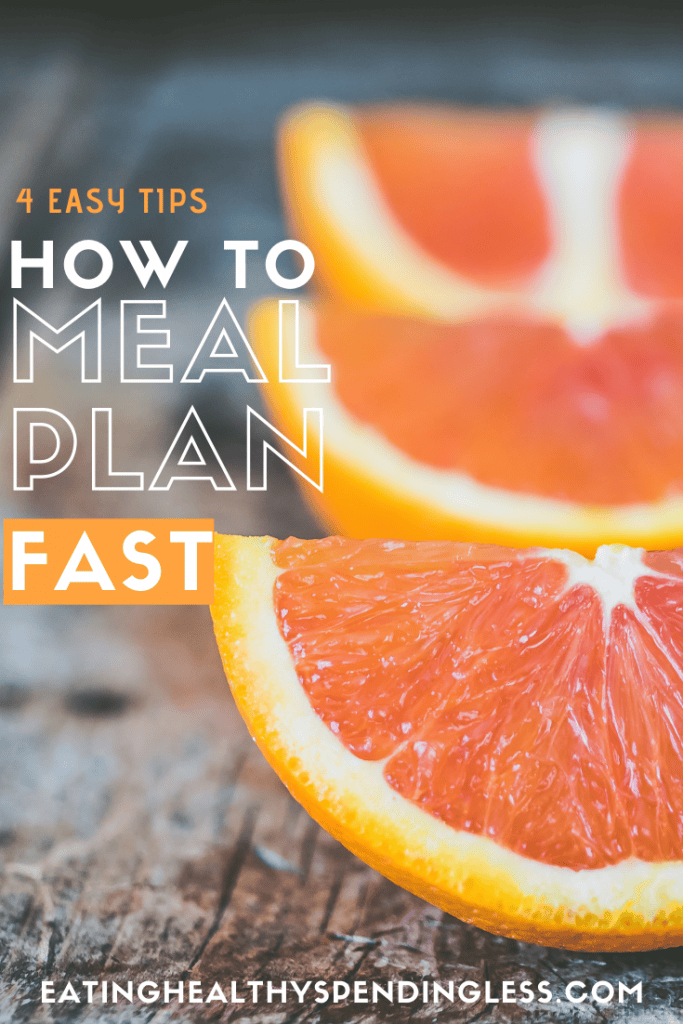 Need help meal planning? CLICK HERE
Recollections Planner Is The Way To Go
Through this article I hope you can see why I love this planner so much! I am not looking for a planner to help me with mindfulness, fitness, or goal setting. I just need a beautiful planner that gives me the tools to keep myself living a purposeful life.
When I don't make a daily list for myself, I can myself scrolling on my phone and wasting the day away not being productive. I love staying busy, and this planner helps me make that happen.
Purchase Online To Save More
If you'd like to purchase your planner online, you can earn cash back if you use RAKUTEN. RAKUTEN gives you cash back for your purchases. Just head over to their website CLICK HERE and search for Michael's Craft Store, click the link, and receive even more savings! First time signing up with RAKUTEN? You'll also receive $20 just for signing up!!!!
RAKUTEN sends quarterly checks to your home for any savings you've accrued over that time. Make all of your online purchases through them and you'll love those quarterly checks!
Other Articles You Might Enjoy:
Please Note: The links in this post are affiliate links, and I will receive a small compensation when you use my links to make a purchase. I would appreciate your support, as this website helps support my family.