Breakfast
Apple Muffin Recipe with Oats
Check out this oatmeal apple muffin recipe that's gluten-free and nut-free. Perfect for quick apple recipes on the go and nutritious for all ages. Allergy friendly recipes should still be cheap to make.
Oats Make The Perfect Flour
I was looking for a recipe that didn't require any nut flour, so I made this recipe using my plain oatmeal bread recipe. They turned out so moist and tasty! Oats are a great alternative to using wheat flour. I am gluten sensitive, not celiac, and I really enjoy quick fix muffin recipes that are inexpensive to make. Oats are the perfect gluten-free option for this apple muffin recipe.
I purchase organic rolled oats in bulk through Azure Standard. I purchase a 50 pound bag at a time to get the best price, which typically lasts us 2 months.
Perfectly Soft Apples
The easy part to this apple muffin recipe is cooking the chopped apple in the microwave and quickly adding it to the batter, but you could also cook them on the stove top. Leave the skin on as well, as this gives you all the wonderful nutrients from the apple.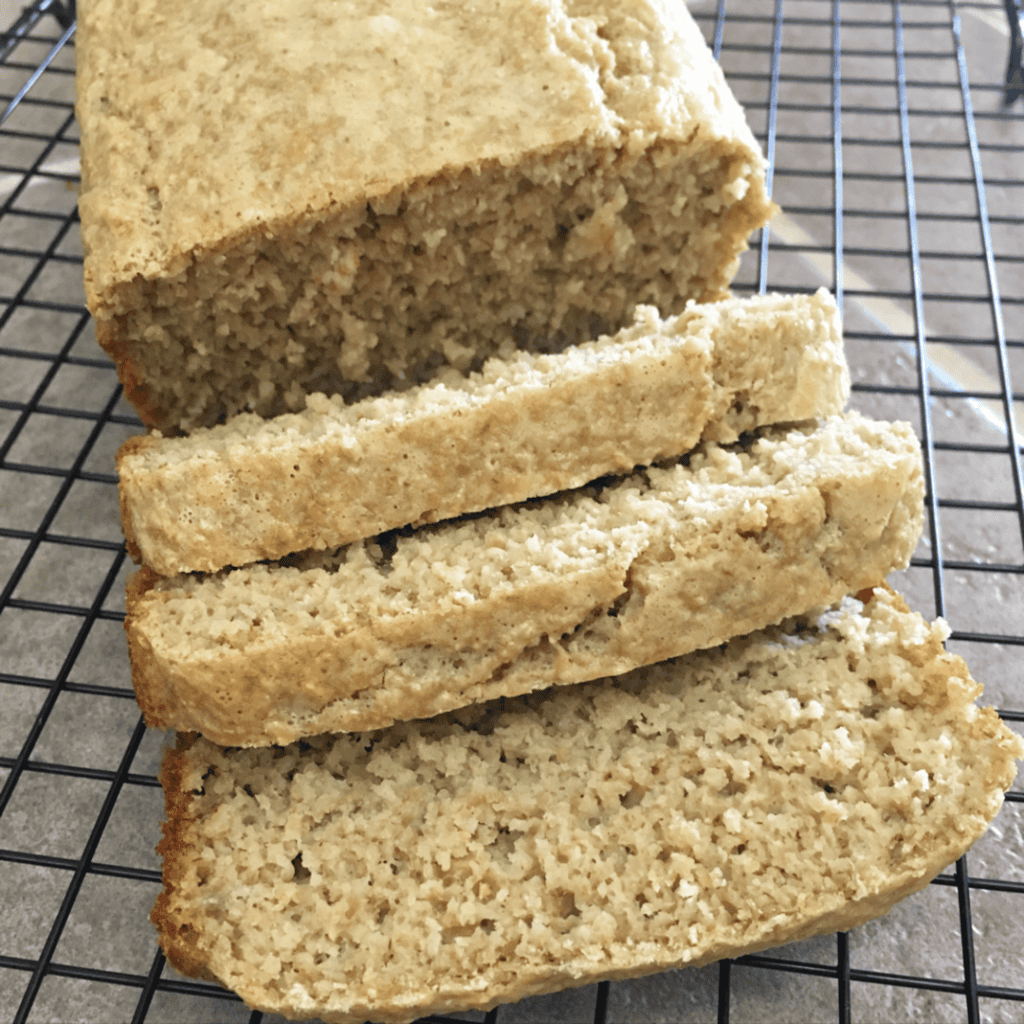 Quick & Easy Plain Oatmeal Bread Recipe
Give this recipe a try, and I'm positive you will not be disappointed. The only way these muffins would be dry is if you bake them too long. Once the tops are firm, remove them from the oven and you won't have a problem.
Below is the muffin pan I used. I bought it at Target and I love it! The cups are a soft silicone with a flower shape, but the top of the pan is hard, so it doesn't fold over. LOVE IT!!!!
Oatmeal Apple Pie Muffins
Ingredients
3

cups

oats

blended into flour

3

Tbsp.

flaxseed meal

2

tsp.

baking powder

1

tsp.

baking soda

1 1/4

cup

water

apple juice or milk work too

1/2

cup

applesauce

1/2

cup

pure maple syrup

1

Tbsp.

cinnamon

1/2

tsp.

salt

1

apple, finely diced

I used a gala apple

2

Tbsp.

water
Instructions
Preheat oven to 325 degrees (I know... not 350, they will dry out). Since you are hopefully using a silicone baking pan, there is no need to grease the pan, however, if you are using a metal pan, then insert baking cups (I like the foil ones).

Grind the oats in a blender, then transfer to a bowl and set aside.

Before making the batter, chop up your apple and place in a bowl with the 2 Tbsp. water and microwave for 2 minutes. If you are not a microwave fan, you can also cook them on the stove.

Now add the rest of your ingredients to the bowl of ground oats. Once the apples are done in the microwave, drain them and add to the batter.

Mix the apples into the batter well, then use a 1/4 cup measuring cup and pour the batter into each muffin cup.

Bake for 15-18 minutes, or until the tops of the muffins are slightly firm.
Notes
If you liked this recipe, you might also like: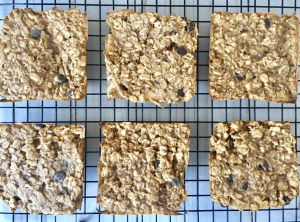 4-Ingredient Breakfast Bars
Cheap Healthy Foods List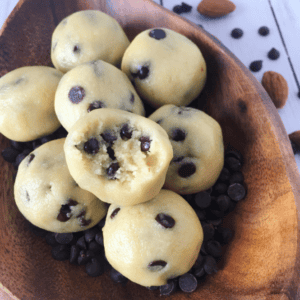 Grain-Free Sugar-Free Cookie Dough Bites
Spooky Jell-O Using Fruit Juice and Fruit
Please Note: The links in this post are affiliate links, and I will receive a small compensation when you use my links to make a purchase. I would appreciate your support, as this website helps support my family.