Breakfast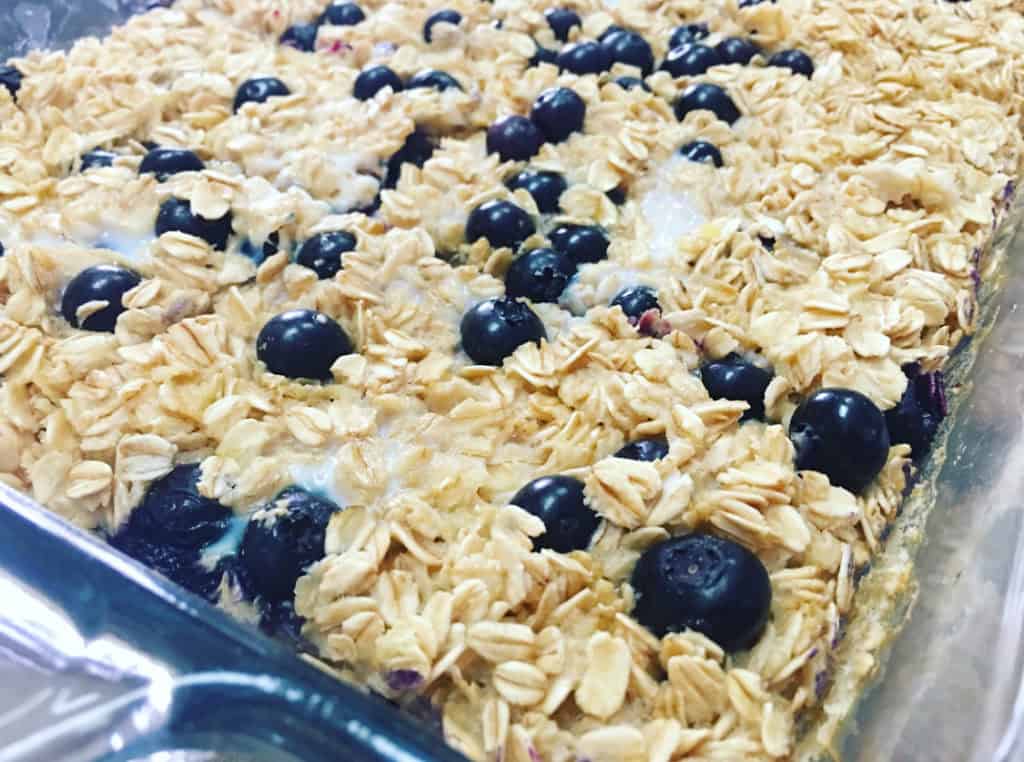 3-Ingredient Oatmeal Bake
3-Ingredient Oatmeal Bake
Breakfast has never been so easy! There are so many variations to oatmeal bake, most of which are complicated and have lots of ingredients, but on busy weeks I need something that is quick, easy, and cheap. I cannot believe how incredible easy this recipe is to put together. Just remember, there is no sugar in this recipe. No sweetener at all! If that bothers you, then add your favorite sweetener of choice in. We just like drizzle honey on top.
First, all you need to do is lay out the oats in your baking dish. Mix the eggs and milk together, then pour over the oats. Wow, how fast! Bake it up and breakfast is ready for the week! Get all the details below and enjoy!
Once the oatmeal bake is done, I added a drizzle of honey on top. It was seriously like eating dessert for breakfast! My kids requested milk on top of theirs too. I cannot believe I have been making this more complicated that what it needed to be!
Add-In Suggestions:
1 cup mashed or diced banana
1 cup of berries (any kind)
1/2 cup chocolate chips
3-Ingredient Oatmeal Bake
Ingredients
6

cups

regular oats

3

cups

milk

any kind

4

eggs

1

cup

fruit

(optional)
Instructions
Preheat oven to 350 degrees.

In a 9X13 baking dish, spread the 6 cups of raw oats out evenly. If you are going to be adding fruit to the bake, add them now and mix into the oats.

Mix the eggs and milk together in a separate bowl, then pour mixture over the top of the oats.

Allow oat mixture to sit for 5 minutes as the oats start to absorb the liquid.

Bake for 20-25 minutes, or until the liquid has been totally absorbed.

Take the oatmeal bake out of the oven, then immediately take a knife and run it along the edges. Because there is no oil or grease, it will be easier for the oats to stick to the dish. However, if you run a spatula or knife allow the edges while it's hot, then they won't stick.

Now, allow the bake to cool for 10 minutes, then serve. If you are not eating right away, cut into pieces and store in a container in the fridge. The bake will last 4-5 days in the fridge.
Notes
If you liked this recipe, you might also like: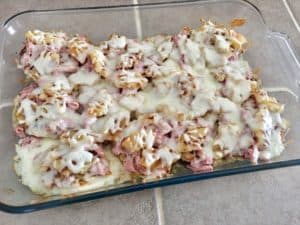 Hawaiian Chicken Bake - click link here
Gluten-Free Oatmeal Pancakes - click link here
Low-Carb Enchilada Bake - click link here
The Easy Way To Freeze Spinach - click link here
Healthy No Bake Cookies - click link here
Please Note: The links in this post are affiliate links, and I will receive a small compensation when you use my links to make a purchase. I would appreciate your support, as this website helps support my family.