Breakfast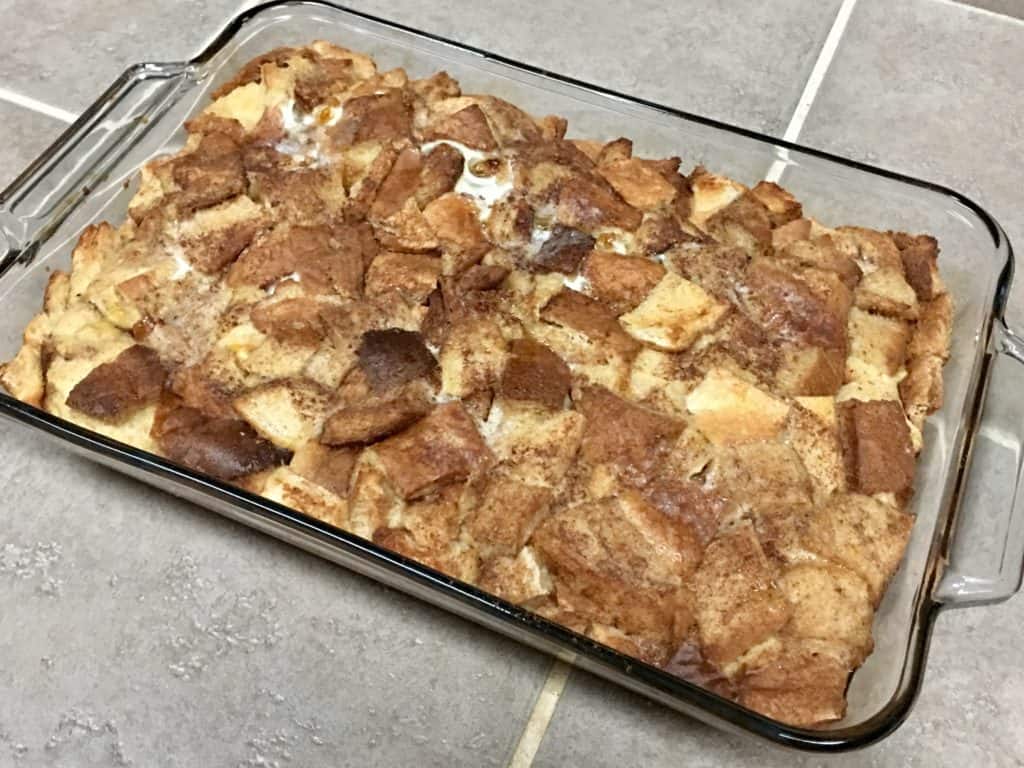 Cheap French Toast Casserole
Cheap French Toast Casserole
This inexpensive casserole is made with the end pieces from several different loafs of bread. That's right, this meal came together with parts of the loaf of bread that typically get thrown away!!! This my friends is a PERFECT example of ZERO FOOD WASTE!!! Do no throw food away food that can be used for another meal.
 Once you have a good amount of bread ends (or if you can't wait you can use a regular loaf of bread), take them all out of your freezer and let them thaw out. Once they are thawed, cube them and put them in a greased baking dish. I would say you need about 6 cups of cubed bread, that is an estimate.
When all the bread is in your baking dish, just sprinkle the top with cinnamon and then make your wet mixture. This dish is beautiful and my kids absolutely love it!
It's only 5 ingredients, which is the best part! Seriously friends, 5 ingredients!!!! So cheap and so good! Enjoy!
Cheap French Toast Casserole
Ingredients
5-6

cups

cubed bread to fill the baking dish

I use leftover crusts from several loafs of bread

2

cups

milk

any kind

5

eggs

1/2

cup

liquid sweetener

or any kind will work

sprinkling of cinnamon

4

Tbsp.

butter
Instructions
Preheat oven to 350 degrees.

Using a greased 9X13 baking dish, spread out cubed bread to fill the dish at least 3/4 of the way full.

Sprinkle cinnamon on top of bread.

In a mixing bowl, whisk the eggs, milk, and sweetener together. Pour over the top of the bread.

Put dollops of butter over the top of the bread.

Using a spatula or your hands, push the bread down into the liquid to get each piece coated in the liquid.

Bake for 35-40 minutes, or until golden brown.

Serve with whipped cream, maple syrup, or fresh fruit.

***Note: This is also good if you smear peanut butter and jelly in between the pieces of bread before you cut it, or add chocolate chips! Enjoy.
Please Note: The links in this post are affiliate links, and I will receive a small compensation when you use my links to make a purchase. I would appreciate your support, as this website helps support my family.