Dressings and Sauces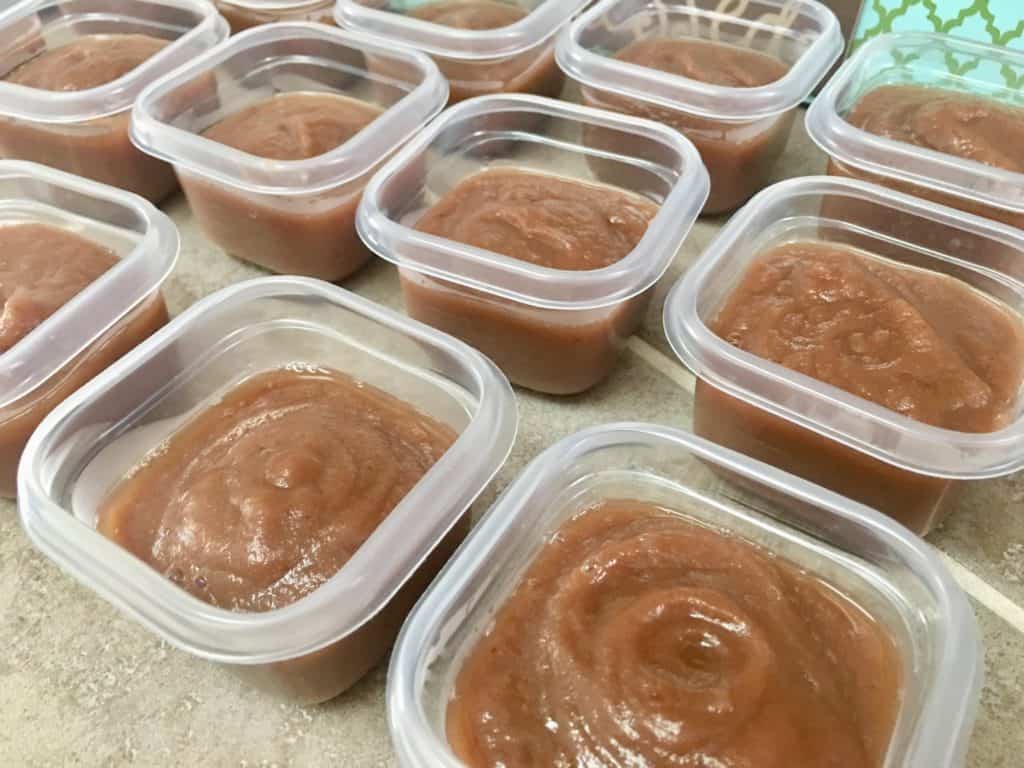 Instant Pot Veggie Applesauce
Instant Pot Veggie Applesauce
School is just around the corner and I know a lot of us are thinking about what to pack in our kid's school lunches. When thinking about what to pack, I want it to be simple, healthy, and fun. That's what I think every time I create a recipe for my kids. Simple normally means cheap, healthy gets me excited, and fun means my kids will love it!
I could easily just buy applesauce cups or pouches, but why do that when I can just easily make some in my instant pot in 12 minutes?!? Instant Pot applesauce is AMAZINGLY delicious. You cannot get the depth of flavor from instant pot applesauce from any other way of cooking; seriously!
So I created 2 recipes of this veggie applesauce and my kids really enjoy it. I will say, the second recipe my oldest asked what was in it because it tasted different… I just told her to eat it and not worry about it (in my loving yet firm MOM voice) <3 No problem… they all have eaten these applesauces over the past few weeks with lunch and love them! Mom win!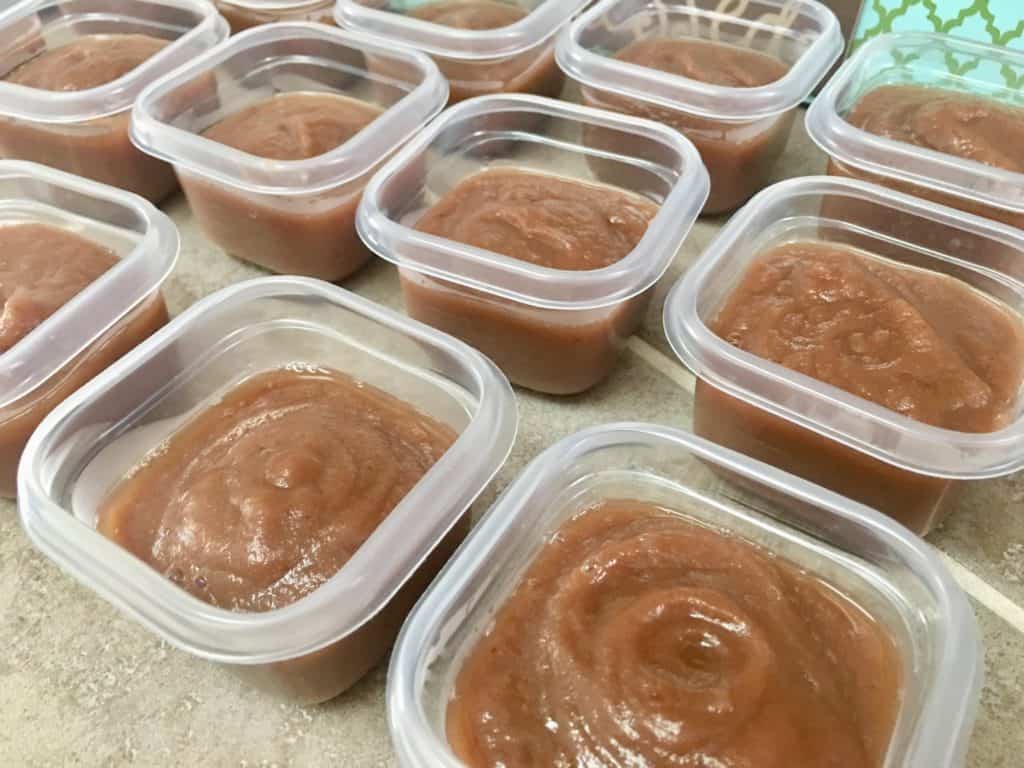 Instant Pot Veggie Applesauce
Ingredients
Veggie Applesauce
10

apples

5

carrots

3-4

golden beets

1

cup

apple juice

1

cup

coconut sugar

honey works too

2

Tbsp.

cinnamon
Strawberry Banana Veggie Applesauce
10

apples

12

ounce bag

frozen cauliflower

3

bananas

4

cups

strawberries

frozen or fresh

1

cup

apple juice

1

cup

coconut sugar
Instructions
Before we begin putting everything in the Instant Pot, lets talk about prepping the apples and veggies. First, leave the skin on the apples. This gives you a much more nutrient dense applesauce.

Peel the golden beets. The peel, if left on, will give a very bitter taste to the applesauce.

Chop the apples, carrots, and beets into large pieces. You do not need to worry about the size of them, they will cook perfectly!

Now, put only the fruits, veggies, and juice into the Instant Pot, set it on MANUAL for 12 minutes.

You MUST natural release, NOT quick release. If you quick release, applesauce will go everywhere and it will be dangerously hot.

Once you take the lid off, using a slotted spoon, take all the fruit and veggies out of the Instant Pot and place in a blender. You will have more liquid than you need. Do not discard the liquid, save it for smoothies!

Blend together until you have a smooth, thick applesauce. Now add your sweetener and spices to the applesauce and blend again.

For school lunches, store in 4oz freezer friendly containers, and freeze. On the day of school, pack a frozen applesauce in their lunchbox, and it will be thawed by lunch time! Enjoy!
Notes
If you liked this recipe, you might also like:
Healthy Homemade Granola Bars - click link here
School Lunch Ideas - click link here
Healthy No Bake Cookies - click link here
Please Note: The links in this post are affiliate links, and I will receive a small compensation when you use my links to make a purchase. I would appreciate your support, as this website helps support my family.