Main Dishes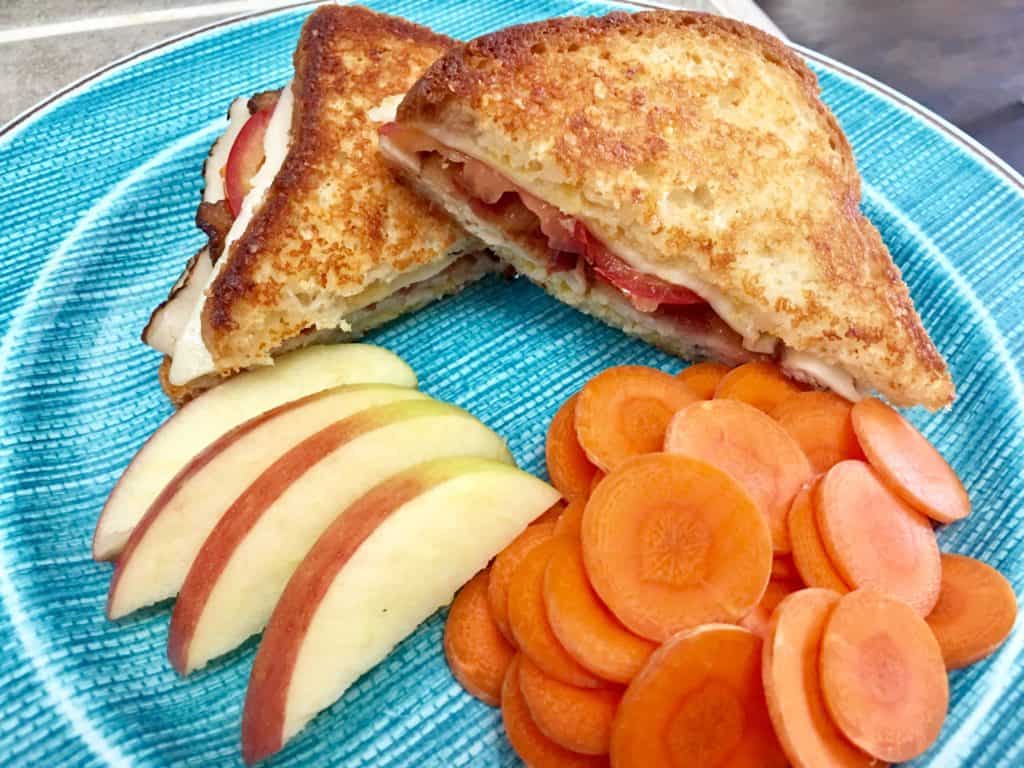 Super Bird Sandwiches Using Three Bakers Gluten-Free Bread
Super Bird Sandwiches Using Gluten-Free Three Bakers Bread
I grew up eating the ever so famous Super Bird sandwich! My mom used to work at a restaurant, and these sandwiches were their main staple. It's a delicious grilled sandwich, super easy to prepare, but the secret is what you put on the grilled bread!
Now typically this sandwich is made with sourdough bread, but being gluten-free I can't eat this sandwich in its traditional form, so I sought out the perfect gluten-free bread to make this sandwich, and I found it!
Scanning the aisles of Sprouts, I found Three Baker's Gluten-Free Bread in the freezer section. Unlike other gluten-free breads, this bread has great texture and flavor. This bread does not need to be toasted in order to taste great. We have had this bread many times cold, and enjoyed it very much. However, it's also very delicious toasted and grilled. I have picked this bread as the perfect bread for this super amazing sandwich.
What makes this sandwich so special is the secret spread! Many people claim to make a great super bird sandwich, but without this spread, you aren't enjoying it to its full potential. I guess telling you the recipe doesn't make this a secret spread anymore, but that's okay, because the more people that know about this deliciousness the better!
Check out the recipe below to learn how to make the "secret spread" and grab yourself a loaf of Three Baker's Gluten-Free Bread to make the king of all sandwiches! The Super Bird will become your favorite lunch.
The Super Bird Sandwich
A delicious grilled sandwich using the "secret spread" to make your grilled bread taste amazing!
Ingredients
Sandwich Ingredients per Sandwich
2

slices

gluten-free bread

3

slices

turkey lunch meat

2

slices

bacon

cooked

2-3

tomato slices

1

slice

Swiss cheese
Secret Spread for 4 Sandwiches
1/4

cup

unsalted butter

softened, not melted

3

Tbsp.

Parmesan cheese

grated

1

tsp.

garlic powder
Instructions
First, make the butter spread and set aside.

Make the sandwich in this order: cheese, tomatoes, bacon, and turkey. (I also like to add a little yellow mustard on both sides of the bread.)

Spread that delicious cheesy-butter spread on the outer layers of the bread and grill on both sides. Enjoy!
Notes
If you liked this recipe, you might also like:
How To Make Jammy Eggs - click link here
Instant Pot Salmon and Brown Rice - click link here
Healthy No Bake Cookies - click link here
***This is a sponsored post written by me on behalf of Three Bakers Gluten Free Bread Company. All opinions are entirely my own and written because of how much I love this bread company.
Please Note: The links in this post are affiliate links, and I will receive a small compensation when you use my links to make a purchase. I would appreciate your support, as this website helps support my family.