Recipes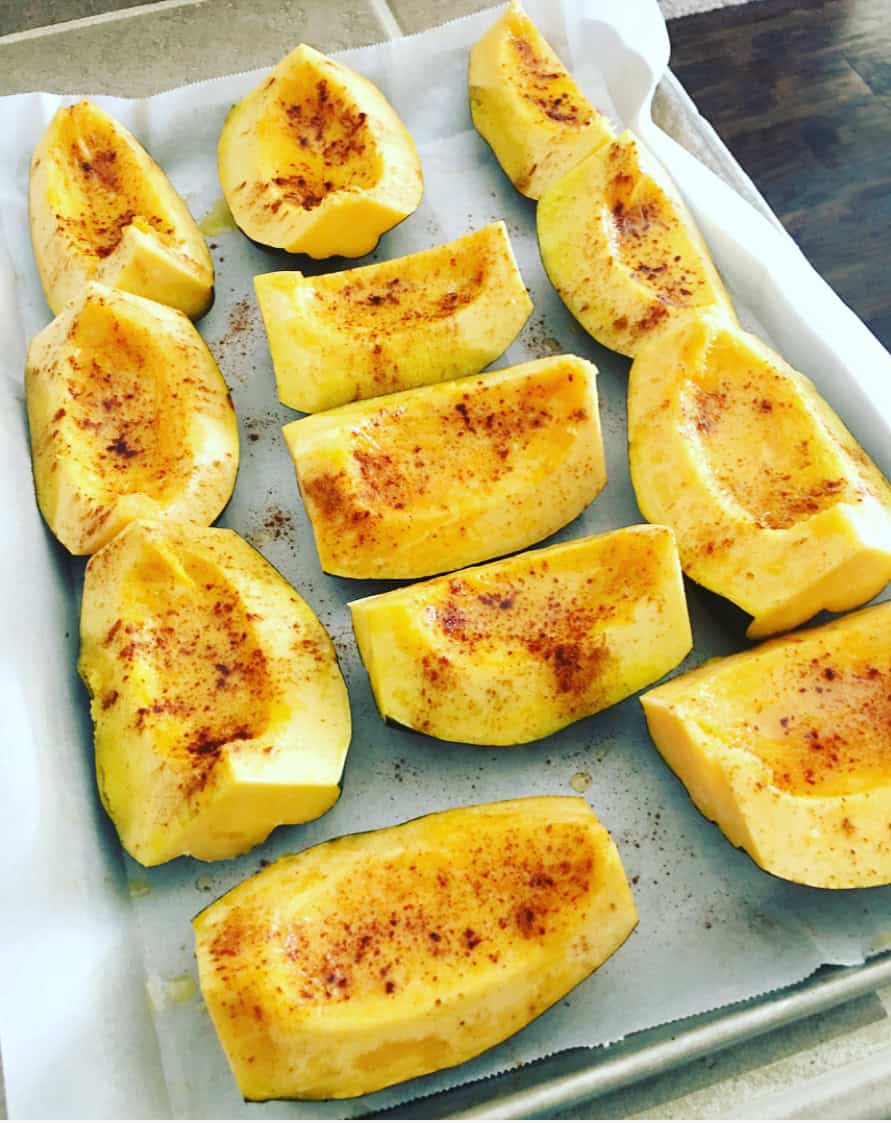 Roasted Acorn Squash

Roasted Acorn Squash
It's fall and squash is everywhere in the grocery stores. It's time to enjoy this seasonal vegetable and get those POWS of nutrients into our systems. Yes, any time you eat produce in it's appropriate season, you get a whole lot more nutrients.
Acorn Squash Nutrients:
Vitamin C
Vitamin B-6
Vitamin A
Iron
Calcium
Fiber
Potassium
Manganese
Full of Antioxidants
Low in Calories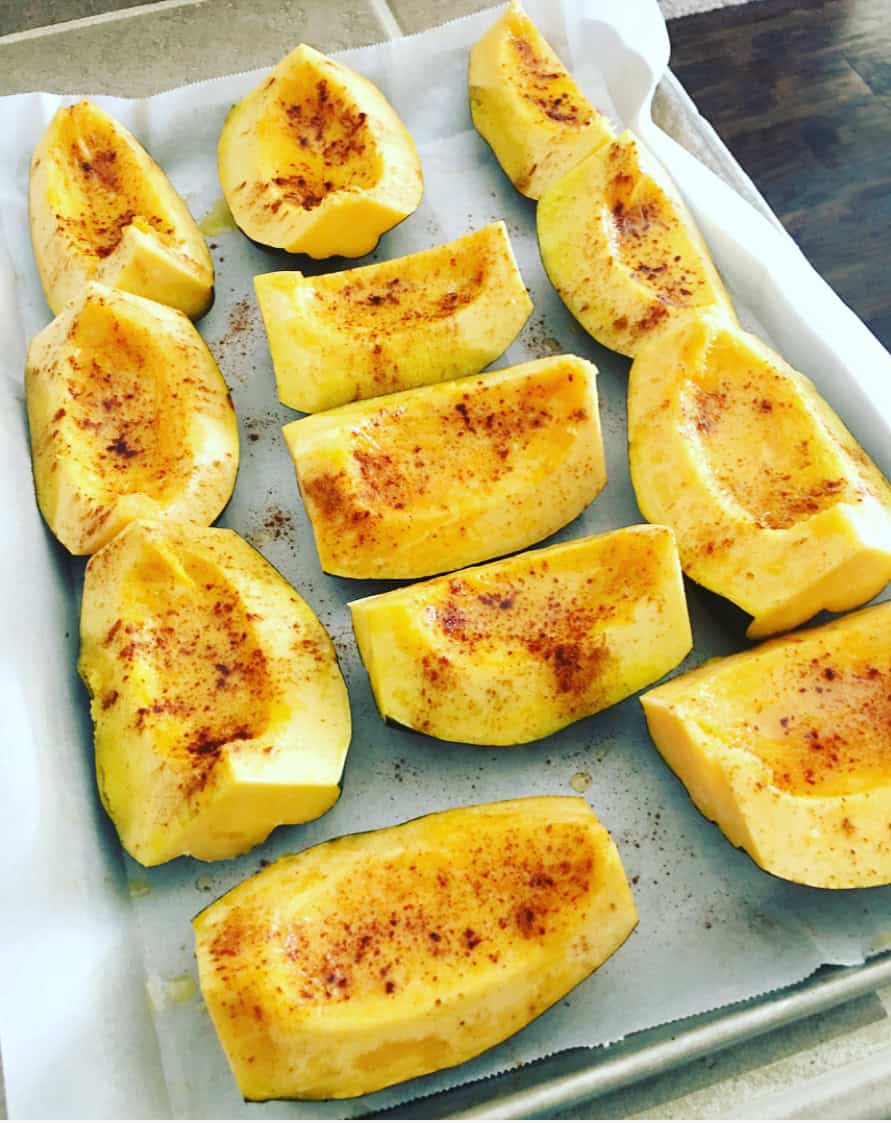 SEE!!!! If you don't think you need this veggie in your diet, you are way wrong. Sorry for taking this so seriously, but I mean it for your health. Squash is so good for you, so next time you go to the store, pick-up a few of this delicious acorn squash. Now, here's how I prepare it.
Roasted Acorn Squash
Ingredients
3

acorn squash

medium to large size

3

Tbsp.

butter, melted

oil will work too

cinnamon

honey

dash of salt
Instructions
Preheat oven to 400 degrees. Line a cookie sheet with parchment paper.

Take your whole acorn squash, cut a slit into one side, until it pierces to the seeds, then microwave the whole acorn squash for 2 minutes. This softens the squash, so you can cut it. (this step is totally optional)

Next, carefully cut the ends off on each side. Cut down the middle and scoop out of the seeds from both halves. With each half, cut them in half again, just like you would do an apple.

Lay the acorn squash on your baking sheet, then brush each piece with melted butter.

Sprinkle each piece with a little salt and cinnamon.

Bake in the oven for 45-60 minutes. You want the squash to not just be cooked through, but totally tender and golden brown on top.

Remove from the oven when done, then drizzle a little honey on top. Enjoy!
Notes
If you liked this recipe, you might also like:
Instant Pot Pork Gravy and Mashed Potatoes
3-Ingredient Baked Oatmeal
Low-Carb Hawaiian Chicken Bake
GF Carrot Raisin Oatmeal Cookies
Please Note: The links in this post are affiliate links, and I will receive a small compensation when you use my links to make a purchase. I would appreciate your support, as this website helps support my family.