Recipes
Sourdough Crackers Using Nut Butter
I love making these simple sourdough crackers for a quick afternoon snack. This is the perfect kid friendly snack that is also gut healthy.
The Original Sourdough Crackers Recipe
My friend Grace shared with me her favorite sourdough crackers recipe, and it simple came from King Arthur's website. I was overly excited to try this recipe because King Arthur is the only brand of flour that we buy.
Gluten Sensitivities and Sourdough
My husband and I both have gluten sensitivities. We have both been gluten free for 6+ years, but when we started introducing sourdough into our diet, things changed. We were able to tolerate gluten because during the fermentation process of sourdough the gluten gets broken down.
Image our excitement when we could finally eat wheat again! No more expensive and tasteless breads anymore! We could finally have delicious wheat again! As we started experimenting with sourdough recipes, our world of eating wheat exploded for the better. Now we could enjoy sourdough crackers, donuts, pastries, and more. We made them healthier using plant-based ingredients and staying away from dairy and eggs.
Plant-Based Sourdough Crackers
King Arthur has a wonderful sourdough crackers recipe on their website, but they are not plant based. After much thought, I realized I could probably still make the same recipe, but instead of butter I could use nut butters. Peanut butter, walnut butter, and pecan butter is my favorite.
You don't need to change any of the measurements, just substitute the butter for any nut or seed butters. Also, if the dough is too dry, don't be afraid to add 1-2 Tbsp. water. I do this often and my cracker dough always comes out beautifully!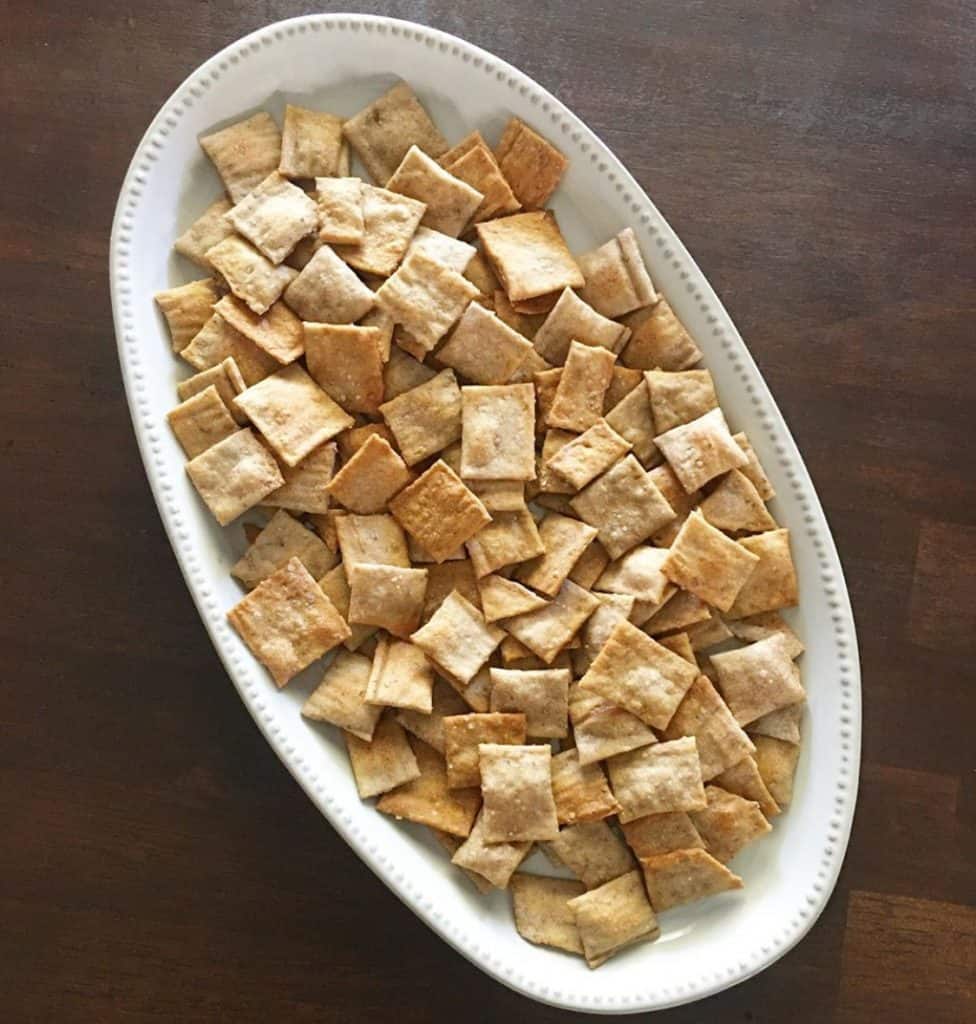 How To Make Plant Based Sourdough Crackers
First you need a sourdough starter. It's very easy to make and only requires all purpose flour and water.
Once your starter is ready, you need to use discard to make crackers. An active starter will give you puffy and very large crackers.
In a large mixing bowl add, sourdough discard, nut butter instead of butter, flour, salt and spices. If dough is too stiff, add a few tablespoons of water.
Form into a dough ball by kneading it together.
Ferment dough overnight to reap all the benefits of sourdough if you have gluten sensitivities.
The next day, roll out dough very thinly and cut into squares using a pizza slicer.
Bake crackers in a 350 degree oven for 20 minutes.
Print the recipe for later! King Arthur's Sourdough Cracker Recipe
Pin For Later!
Please Note: The links in this post are affiliate links, and I will receive a small compensation when you use my links to make a purchase. I would appreciate your support, as this website helps support my family.