Muffins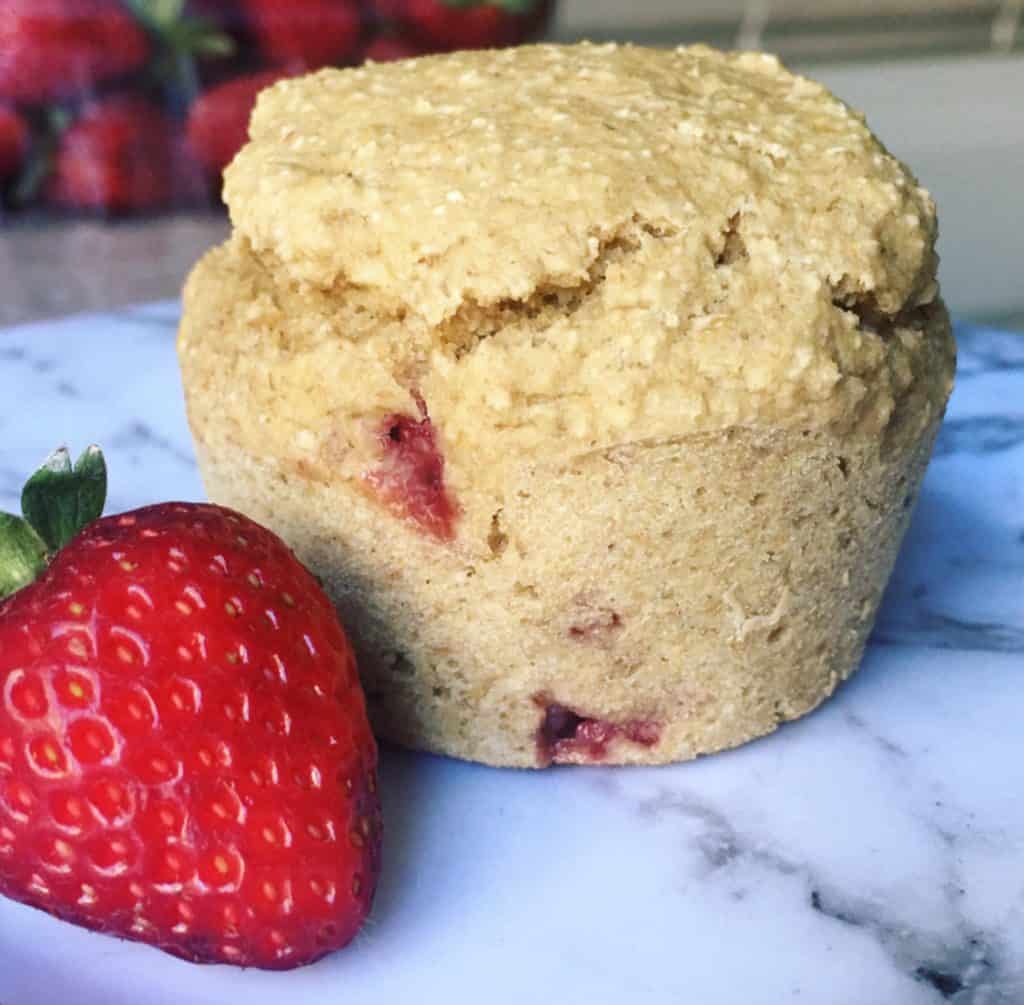 Strawberry Oatmeal Muffins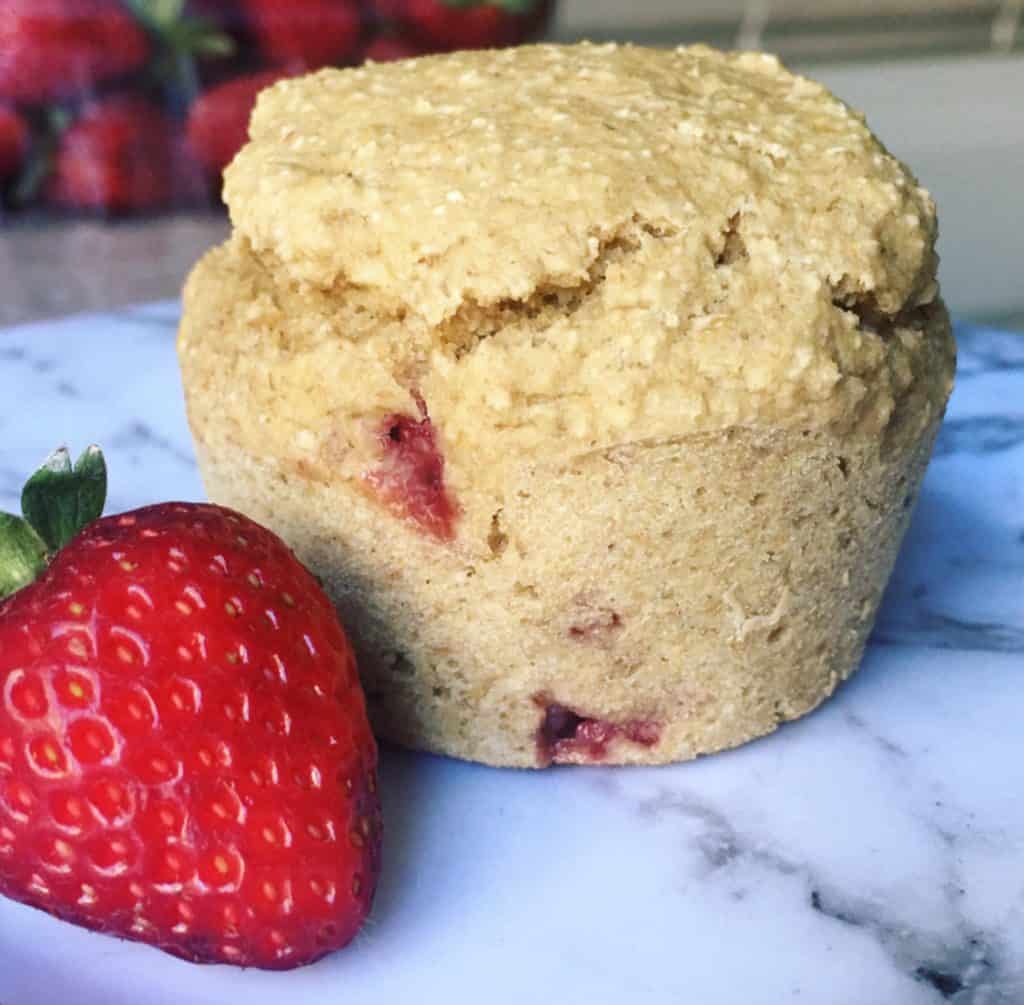 Strawberry oatmeal muffins are a delicious treat that we all really enjoy! Oat flour is our go-to baking flour. It's easy to make just by grinding oats in a high speed blender.
If you don't get the oats grind fine enough, the batter will be more chunky and dense. These muffins are smooth, soft, and the texture is perfection. The strawberries add a summer flavor that I just love, and if you choose to add mini chocolate chips it makes them even better!
Where I Buy My Oats
I purchase my oats in bulk. We eat about a 25-pound bag of oats every month! Oats are a huge part of our diet, since they are naturally gluten free and much more tolerable on our tummies.
I purchase this 25-pound bag of organic oats at Winco for $26.78. It's the best price I have seen per pound, and perfect for our family. Once we get home, I oped the bag and pour the oats into freezer safe gallon size bags. We reuse the same bags every month. I store my oats in our deep freezer.
One of these days I might invest in some 5-gallon food grade buckets and store them in our pantry, but for now they do quiet well being frozen.
Silicone Baking Molds Are Amazing!
Since going plant-based, I no longer cook with oil. I also never spray baking pans with oil before pouring in my batter. It is a life saver to use silicone baking molds. I never have issues with my muffins sticking to the pans, and it's made clean up so much easier. Consider purchasing these baking pans, or similar ones to make your life ever better!
If You Like This Recipe, You Might Also Like:
Strawberry Oatmeal Muffins
Ingredients
4

cups

oats

ground into flour

3

Tbsp

flaxseed meal

2

tsp

baking powder

1

tsp

baking soda

1/4

cup

applesauce

1/4

cup

pure maple syrup

1 1/2

cup

apple juice

1

tsp

vanilla

1

cup

fresh strawberries

chopped

1/4

cup

mini chocolate chips

(optional)
Instructions
Preheat your oven to 350 degrees.

In a large mixing bowl, add dry ingredients and mix them together with a whisk or spatula.

Add wet ingredients to dry ingredients, and whisk until batter is smooth.

Add strawberries (and chocolate chips if using) and stir them in.

Pour 1/4 cup batter into each muffin cup. Bake for 20 minutes, or until firm to the touch.
Please Note: The links in this post are affiliate links, and I will receive a small compensation when you use my links to make a purchase. I would appreciate your support, as this website helps support my family.