Frugal Ideas
8-Tips To Prepare For Distance Learning
Attitude Is Everything
We can all get caught up in fear and frustration over the unknowns of this school year, or we can accept this season for what it is and try to find the glimmers of joy it can bring. Whether you're working full-time or a stay-at-home-mom, there is joy to be found.
So lets get excited and get our kids pumped up for what's ahead! Attitude is everything. The Bible is clear, "Be anxious for nothing, but in everything by prayer and supplication with thanksgiving let your requests be made known to God. 7 And the peace of God, which surpasses all understanding, will guard your hearts and your minds in Christ Jesus." Philippians 4:6-7
How To Prepare
There are several steps you can take to prepare your home for distance learning (aka: schooling from home, not home-school). This is not expensive or complicated, but a way to get ready, and get the kids excited for this new adventure.
1. Buy Headphones
We have 4 kiddos ranging from ages 6-10. These headphones are perfect for all ages. They adjust nicely on their heads and are comfortable to wear. I want all 4 kids sitting at the dining room table, so each day we are all together and I can help when needed, but I knew the noise would be an issue for concentration. My hope is that these will help.
I bought ours on Amazon. Here's the link (RIGHT HERE) or below, if you'd like to check them out!
2. Buy An Electric Pencil Sharpener
There is nothing worse than needing a pencil, but not having one ready for learning. We have bought the little hand held pencil sharpeners, but with kids it normally ends in frustration.
I know most work will be done online, however, I'm sure certain lessons will require pencil and paper, especially when checking your work for math.
Having an electric pencil sharpener is a must during distance learning! Here's our favorite, link below:
3. Organize Your Backyard Toys For Recess
Because our kids will be having "recess" everyday, just like at school, we need to get ready for that aspect of distance learning. I plan on sending my kids out to the backyard each day for recess, and I want to be prepared for that.
Most days my kids just love playing tag, but I wanted to get our backyard toys organized, and add a few new ones to get them excited about backyard recess!
Here's what I purchased from Dollar Tree:
4. Make New Snacks
We all know us stay-at-home-mom's are in this for the food! Just kidding… but for me, I LOVE cooking! So I am so excited to make my littles some fun treats to enjoy. Here are some of our favorites:
Frozen Peanut Butter Balls – click here for recipe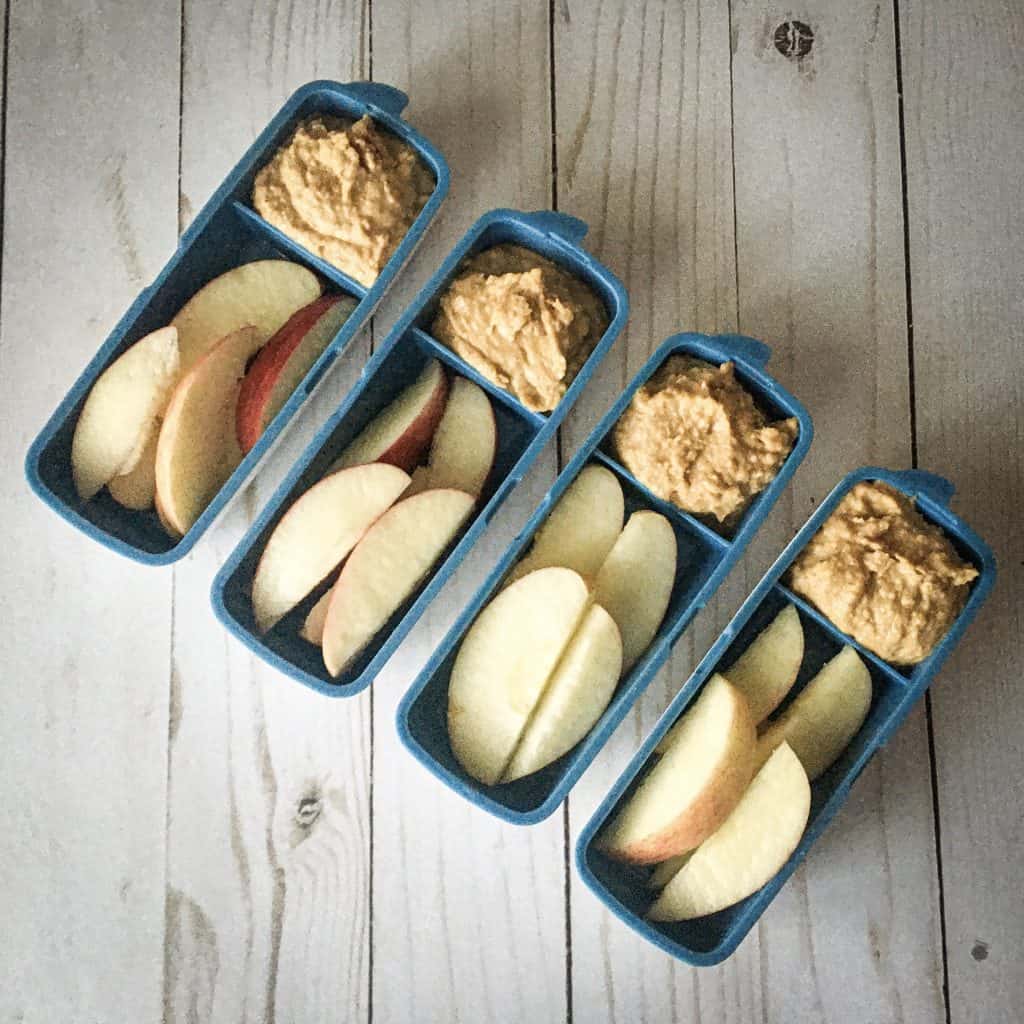 Peanut Butter Hummus with apple slices – click here for recipe
Carrot Raisin Oatmeal Cookies – click here for recipe
Energy Bites – click here for recipe
Snack Bars – click here for recipe
5. Meal Plan Lunches
Just like at the school cafeterias, you receive a menu each month as to what your child will be eating. I'm not saying to write a months menu plan, but at least meal plan for the week. It doesn't have to be different meals each day either. We LOVE sticking with our "nibble plates." I can change them up daily, but the concept remains the same.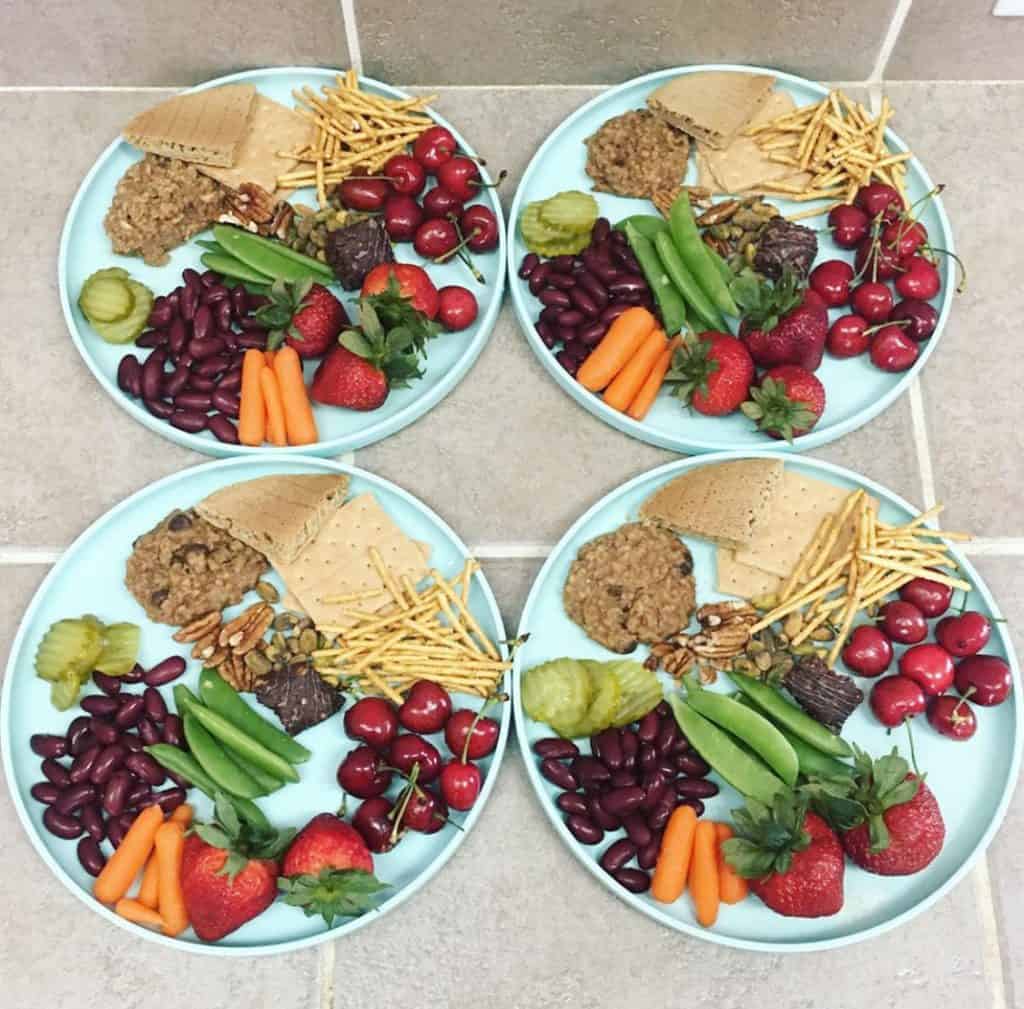 You could also buy some convenience foods like frozen corn dogs or a frozen pizza. But my favorite ideas is making up a few fun treats like my 2-ingredient taquitos!
Simply heat a corn tortilla on a griddle or in the microwave, add a few tablespoons of canned refried beans, roll them up and stick them on a cookie sheet. Bake in a 350 degree oven for 15-20 minutes. The outside shell should be hard, just like taquitos. These are a family favorite!
6. Organize A Station For Any Loose Papers
Dollar Tree and Target are perfect for this! I bought little baskets for each child and my daughter put together a binder for each of our kiddos with a pencil pouch, 2 folders, and binder paper in the back for taking notes. She had so much fun organizing these (it was her idea), and they turned out beautiful!
7. Create A New Distance Learning Routine
We have loved our summer schedule, but it's time to get ready for a new one. School starts soon, so lets be prepared. Make sure your kids are up at a certain time, maybe even buy them an alarm clock. Just like a typical school day, have them get completely ready for the day.
Here's Our Routine:
Get dressed
Make bed
Clean bedroom
Brush teeth
Brush and style hair, ready to go!
This motivates your kids for a successful day!
8. Take Advantage of Your Library
Just like at school, your child would typically get to go look at books in their library each week. So, lets bring the library to them, virtually! Here's my idea, either let your kids look on your city's library website for books they can check-out through curbside pick-up, or enjoy the library virtually.
Download the Amazon Kindle app on a devise, and look for FREE downloads either on Amazon or your local library website. Our library offers "electronic formats" where a book can electronically be loaned to you for 2-4 weeks. You can enjoy the book using different formats. This is a great way to bring the library to your home.
Support Your Kid's Teachers
Lastly, do your best to support your teachers and school. This is a learning experience for all. So have their back, help where you can, be a positive person, engage in the learning process and motivate your kids to do their best! We are all in this together, and a little more positivity in this world is what we need!
If you have anymore ideas on how we can prepare, please leave a comment below! Thanks everyone for stopping by!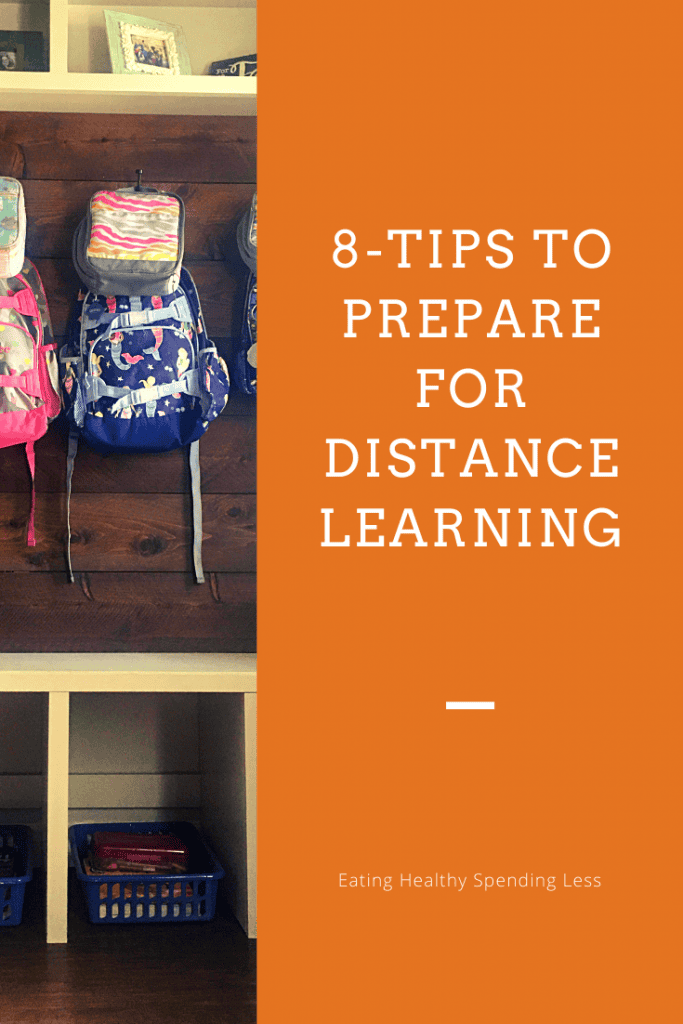 Please Note: The links in this post are affiliate links, and I will receive a small compensation when you use my links to make a purchase. I would appreciate your support, as this website helps support my family.