Dessert
Easy Broiled Banana Dessert
Having some cheap and delicious banana dessert recipes helps me when I want a sweet treat. I've got a WOW treat you're going to love. All you need is a few ingredients to make this possible, but don't get down if you don't have pure maple syrup. I've got some alternatives you can use.
Bananas are naturally sweet, or course, but when you put them under the broiler they get even sweeter! If you want to just try water, that's fine too!
Don't Have Pure Maple Syrup?
Try these alternatives, they work!
Just use a little water
Fake maple syrup
Honey
Agave nectar
Simple Syrup (dissolve equal parts water and sugar)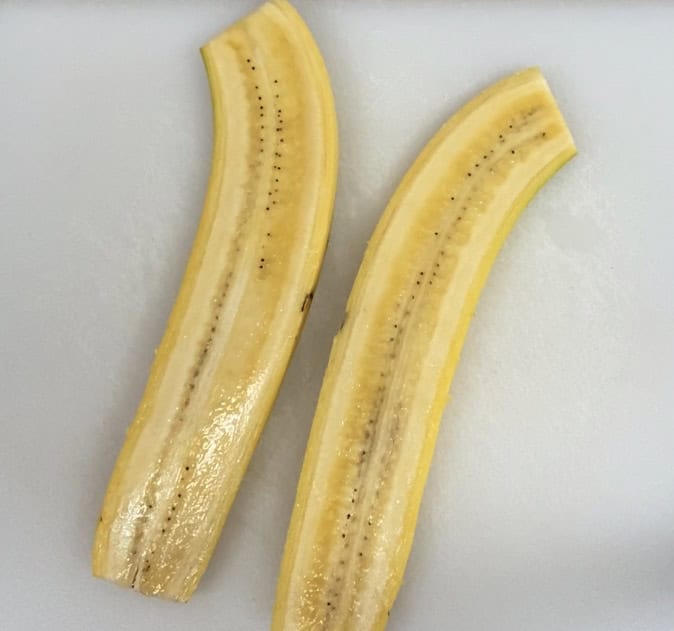 Step 1: Prep Banana
Wash the banana first to get any dirt off of it. Then, cut the ends up and slice it down the middle like a hot dog bun. Place the bananas on a parchment paper lined cookie sheet.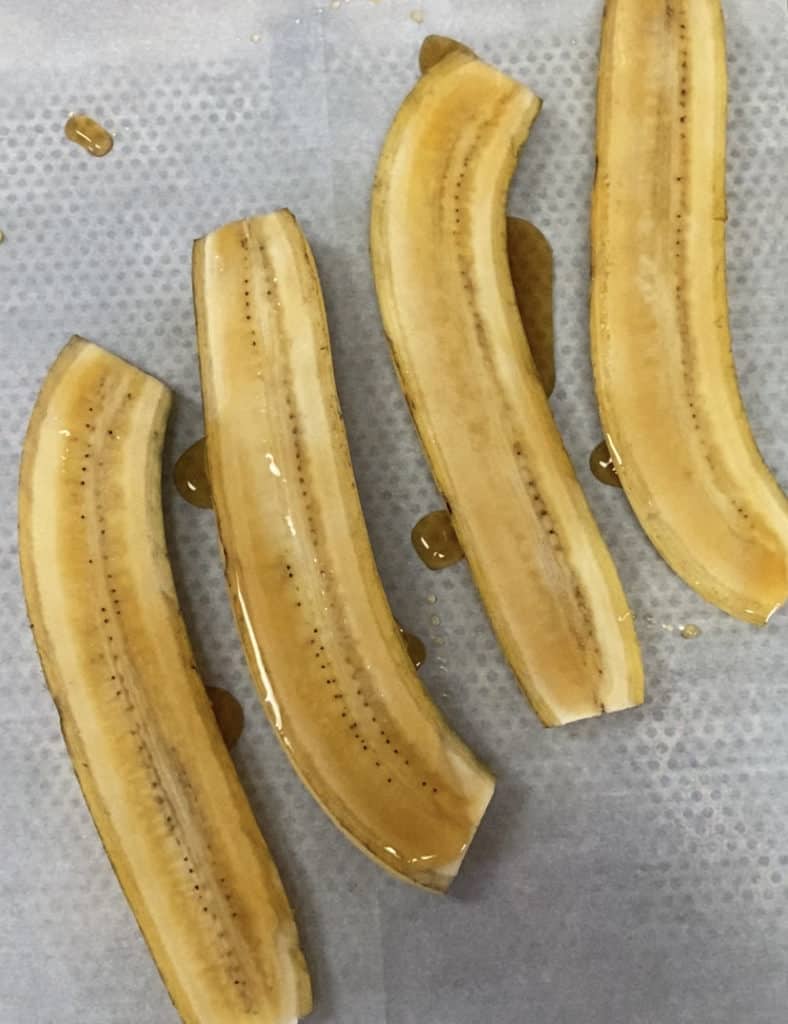 Step 2: Drizzle With Maple Syrup
Carefully drizzle each banana slice with a little maple syrup. Use your finger, or a pastry brush to spread the syrup over all of the banana.
Step 3: Flavor Them Up!
We like to top ours with cinnamon or cocoa powder. A little goes a long ways, so keep it to just a sprinkle. Spread the powder around with your finger if you need to.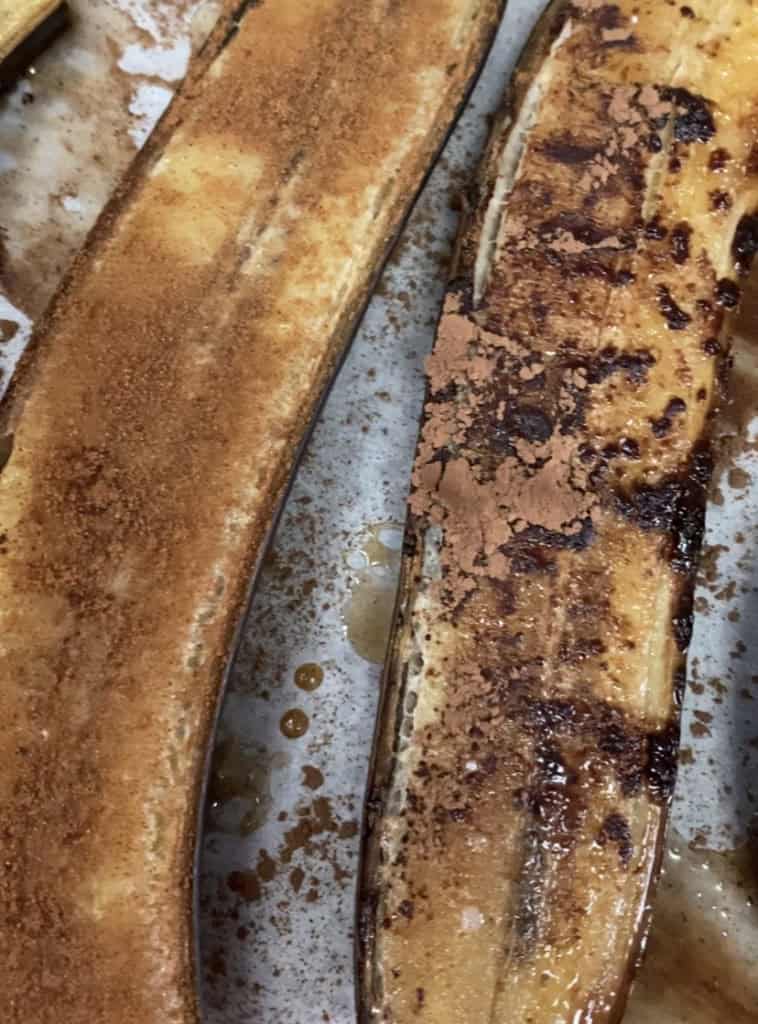 Step 4: Time To Broil
Place your bananas under the broiler (LOW BROIL) for about 6 minutes. Keep your eye on them, so they don't burn.
Top with berries, chocolate chips, chopped nuts, a little chocolate sauce and enjoy! These would also be delicious accompanied with waffles or pancakes, yogurt, and even ice cream. There's so many options when it comes to making banana desserts!
If You Like This Recipe, You Might Also Like:
Easy Broiled Bananas
Ingredients
1

banana

1

tsp.

pure maple syrup

sprinkle of cocoa powder or cinnamon
Instructions
Preheat oven on LOW broil.

Place a piece of parchment paper on a cookie sheet.

Wash the banana, then cut the ends off and slice the banana down the middle like a hot dog bun.

Place the 2 banana halves on the parchment paper.

Drizzle the pure maple syrup on the banana halves, use your finger or a pastry brush to spread the syrup all over the banana tops.

Sprinkle the bananas with either cocoa powder or cinnamon. Spread the powder all over if you need to. You don't want large clumps or they will smoke in the oven.

Broil in the oven for about 6 minutes, or until they are golden on top.

Enjoy! Top with berries, chocolate chips, chopped nuts, yogurt, ice cream… The possibilities are endless!
Please Note: The links in this post are affiliate links, and I will receive a small compensation when you use my links to make a purchase. I would appreciate your support, as this website helps support my family.