Breakfast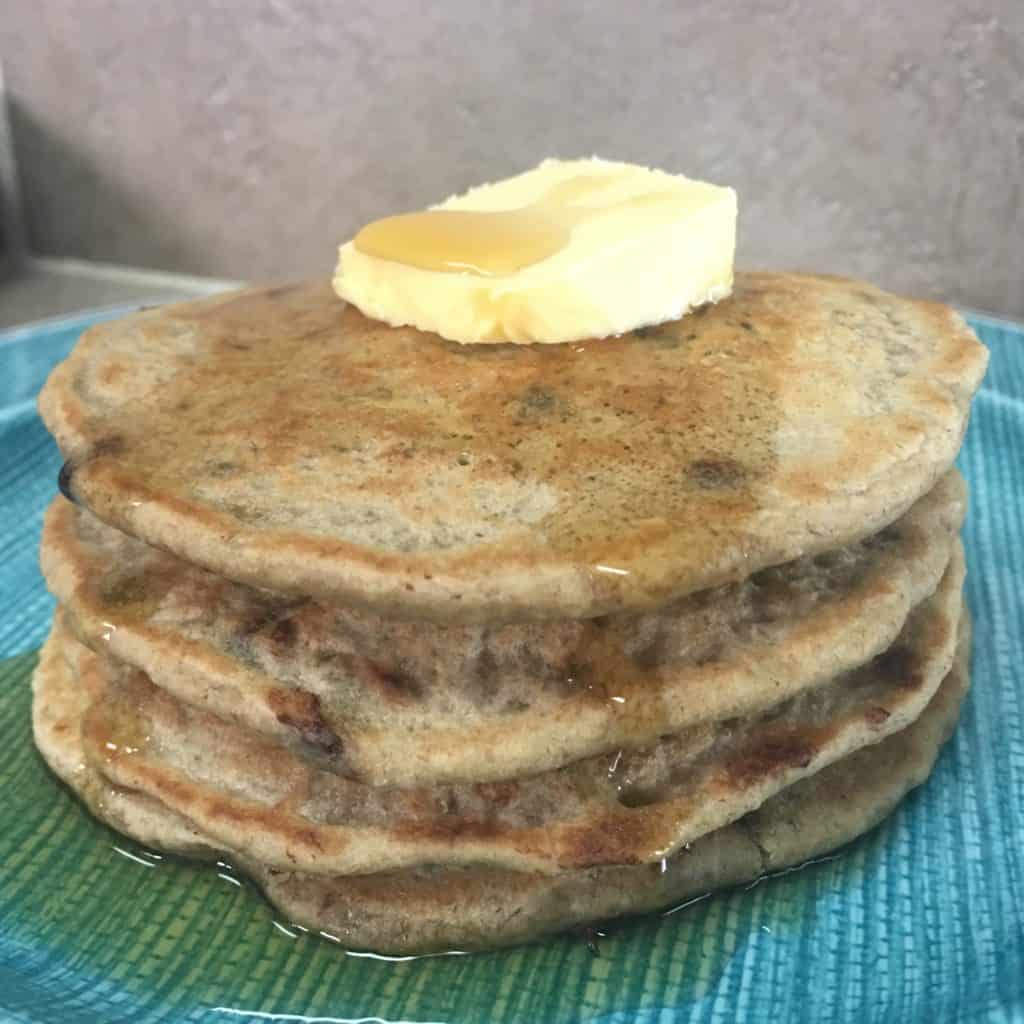 Gluten-Free Oatmeal Pancakes
Gluten-Free Oatmeal Pancakes
4 years ago when I went gluten-free, I had trouble finding a recipe that I could enjoy without bananas. I wasn't eating bananas at the time, so I just told myself I couldn't eat pancakes… Well, weeks went by and I decided I could create my own cheap and easy pancake recipe with no bananas, and I did.
These pancakes are dense, filling, and super yummy. I am proud of these pancakes. As the batter sits, it will thicken, so add more milk if you need to towards the end of making pancakes. Enjoy!
Gluten-Free Oatmeal Pancakes
Ingredients
4

cups

oats

blended into oat flour

2 2/3

cup

milk

any kind

1

egg

3

Tbsp.

oil

any kind

1

Tbsp.

vanilla extract

1

tsp.

apple cider vinegar

1

tsp.

baking soda

1/2

tsp.

salt
Instructions
Blend the oats into oat flour.

In a mixing bowl, whisk all the ingredients together.

Add in any berries, chocolate chips, or nuts into the batter.

Make pancakes like normal. Enjoy!
Notes
If you liked this recipe, you might also like:
Low Carb Enchilada Bake - click link here
Carrot Raisin Oatmeal Cookies - click link here
Grain-Free and Sugar-Free Chocolate Chip Donuts - click link here
Please Note: The links in this post are affiliate links, and I will receive a small compensation when you use my links to make a purchase. I would appreciate your support, as this website helps support my family.