Dressings and Sauces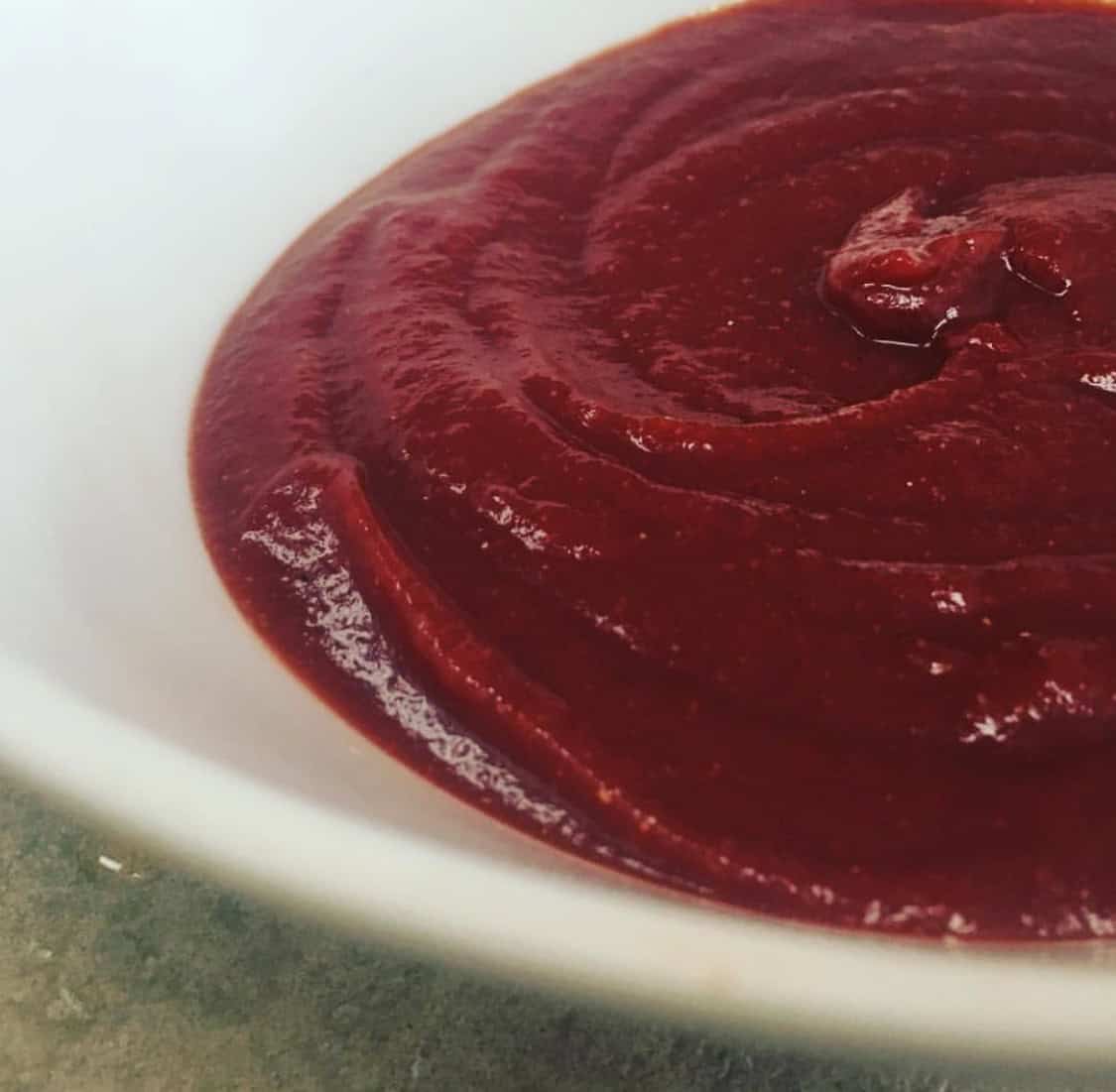 Healthy BBQ Sauce

Healthy BBQ Sauce
BBQ sauce is my favorite condiment. I love it so much that I had to create a recipe that I could enjoy that's refined sugar-free. This healthy bbq sauce is sweetened with honey and pure maple syrup, however, it can be sweetened with date paste if you are on the Whole 30 diet.
Whole 30 Approved Version
Date paste is extremely easy to make, since it's just dates and water. I buy dates at Aldi's, Costco, or Trader Joes. I can always find dates at these locations.
***To make date paste for this recipe, I use 1/2 cup of warm water and 1 cup of chopped dates. Let those 2 ingredients sit together for 5 minutes, then blend together in a blender. Use all of the date paste in the recipe below and replace it with the honey and pure maple syrup.
AIP VERSION:
To make this BBQ sauce AIP friendly, here's how I modify the recipe. First, tomato paste is not allowed, so omit that. Follow this below:
1/2 onion, chopped
1/2 apple, peeled and chopped
1/2 cup water
1/2 cup pumpkin puree
In a small saucepan, combined the ingredients and cook for about 10-15 minutes over medium low heat (watch it to make sure it doesn't burn), or until onions and apples are soft and water has evaporated. Then, blend in a blender and add the rest of the ingredients listed below.
Healthy BBQ Sauce
Ingredients
1

small can

tomato paste

1

cup

honey or pure maple syrup

I use half and half

2

Tbsp.

apple cider vinegar

3

Tbsp.

apple juice

3

tsp.

liquid smoke

2

tsp.

garlic powder

salt and pepper to taste
Instructions
Whisk all ingredients together, and store in an air tight container in the refrigerator for 1 week. This can also be frozen for later.
Notes
If you liked this recipe, you might also like:
Cafe Rio's COPYCAT Sweet Pork Barbacoa - click link here
How To Freeze Lemon Slices The Right Way - click link here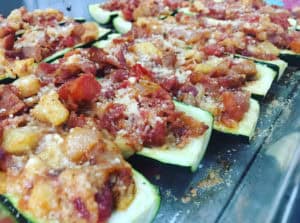 Bacon Zucchini Boats - click link here
Please Note: The links in this post are affiliate links, and I will receive a small compensation when you use my links to make a purchase. I would appreciate your support, as this website helps support my family.