Breakfast
Oatmeal Zucchini Bread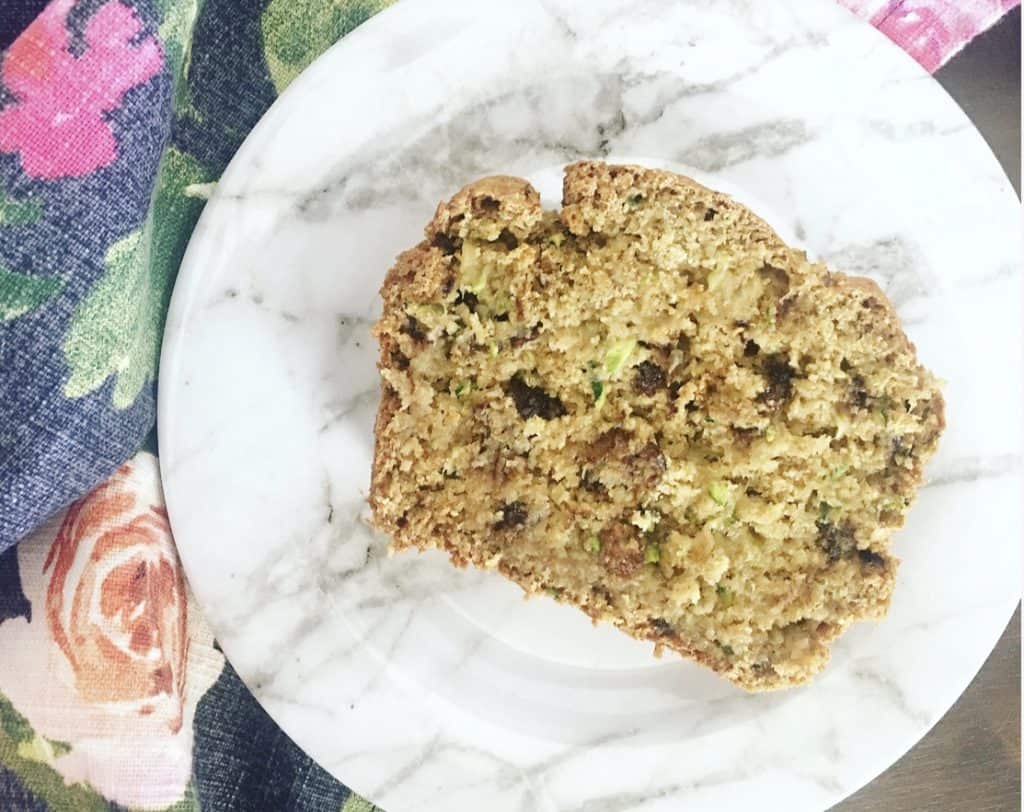 If your garden is heaping with zucchini right now, you have got to make this oatmeal zucchini bread recipe. Oats are my favorite grain to bake with. They sometimes get a bad rap because they are dense, but the health benefits and moistness they provide far surpasses being dense.
Vegan Recipe
This recipe is plant-based, vegan, dairy-free, egg-free, gluten-free, etc. Now of course, if you want to use eggs or dairy milk, you most certainly can. Instead of adding flaxseed meal, just add 2-3 eggs to the recipe. Flaxseed meal is packed full on nutrients and healthy fats, so I highly suggest adding flaxseed meal in.
Oats are naturally gluten free. However, most often oats are grown near wheat patches, so if you have celiacs, use gluten-free certified oats.
My Favorite Loaf Pans
This recipe makes 2 standard loaves of bread, however, I LOVE using my extra-long loaf pans to make 1 really big loaf! They make the most beautiful loaves of bread. Here I doubled the recipe below to make 2 extra-long loaves.
Other Oat Flour Recipes:
You could easily be make into muffins. I believe this recipe would easily make 24 muffins. Just cut down the baking time to 20-25 minutes.
Oatmeal Zucchini Bread
Ingredients
6

cups

oats ground into flour

4

cups

shredded zucchini

1/4

cups

flaxseed meal

1

Tbsp.

baking powder

1/2

Tbsp.

cinnamon

2

tsp.

baking soda

1/4

tsp.

nutmeg

1

cup

maple syrup

1

cup

oatmilk

1

Tbsp.

vanilla

1/3

cup

mini chocolate chips

(I like the Enjoy Life brand)
Instructions
Preheat oven to 350 degrees. Line 1 extra long loaf pan or 2 regular loaf pans with parchment paper.

Grind oats into flour in a high-speed blender, and dump into a mixing bowl. Add the rest of the dry ingredients.

In a food processor, shred zucchini and dump into the mixing bowl. Add the wet ingredients and mix well to combine.

Add the mini chocolate chips and mix well again. Pour batter into loaf pan or pans, and bake for 50-60 minutes.
Please Note: The links in this post are affiliate links, and I will receive a small compensation when you use my links to make a purchase. I would appreciate your support, as this website helps support my family.