Appetizers/Snacks
Simple Hummus Recipe No Oil
Simple hummus recipes are great to have for easy appetizers, or to accompany your favorite vegetable platter. This simple hummus has no oil, which makes it much healthier and lower in fat.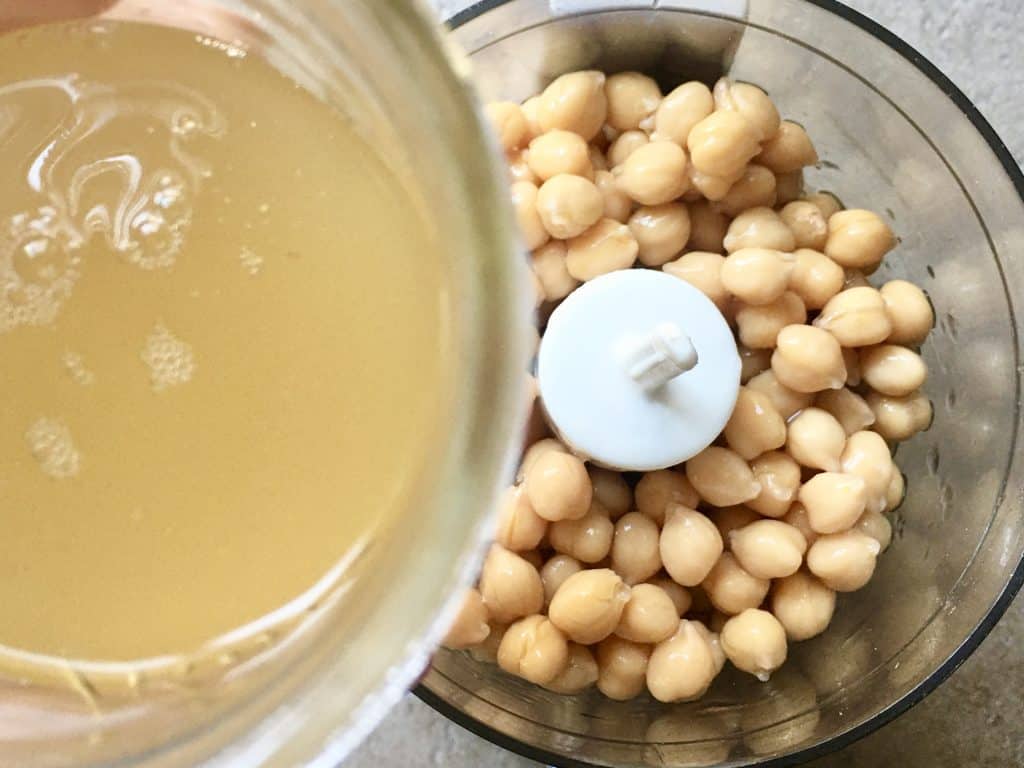 No Oil Hummus
Hummus is known for its creaminess and mild flavor, which allows for many different flavor combinations to be created. Most people think it's VERY healthy, but when we buy it in the stores its laden with preservatives and ingredients we shouldn't eat.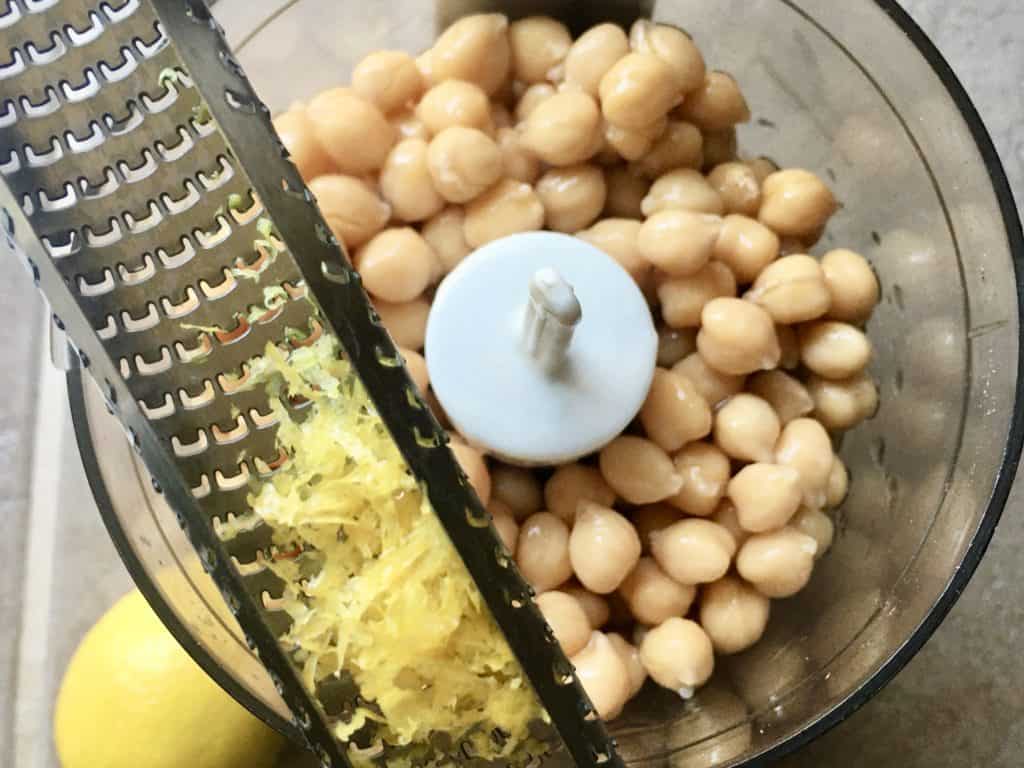 Why Is Using Oil Bad?
Every store bought hummus has oil in it, except for one brand, Engine 2. Engine 2 products are only sold at Whole Foods, so if you don't have this store near by you're out of luck.
Why would you want hummus to be oil free? Oil comes from whole foods like olives, seeds, fruit… but the problem with pressing the oil from these foods is you're missing the fiber. You basically are eating saturated fat, that's bad. Saturated fat goes straight to your arteries and clogs them. However, when eaten in their whole form, like olives, the fiber and fat work together in your system and your body absorbs the nutrients better.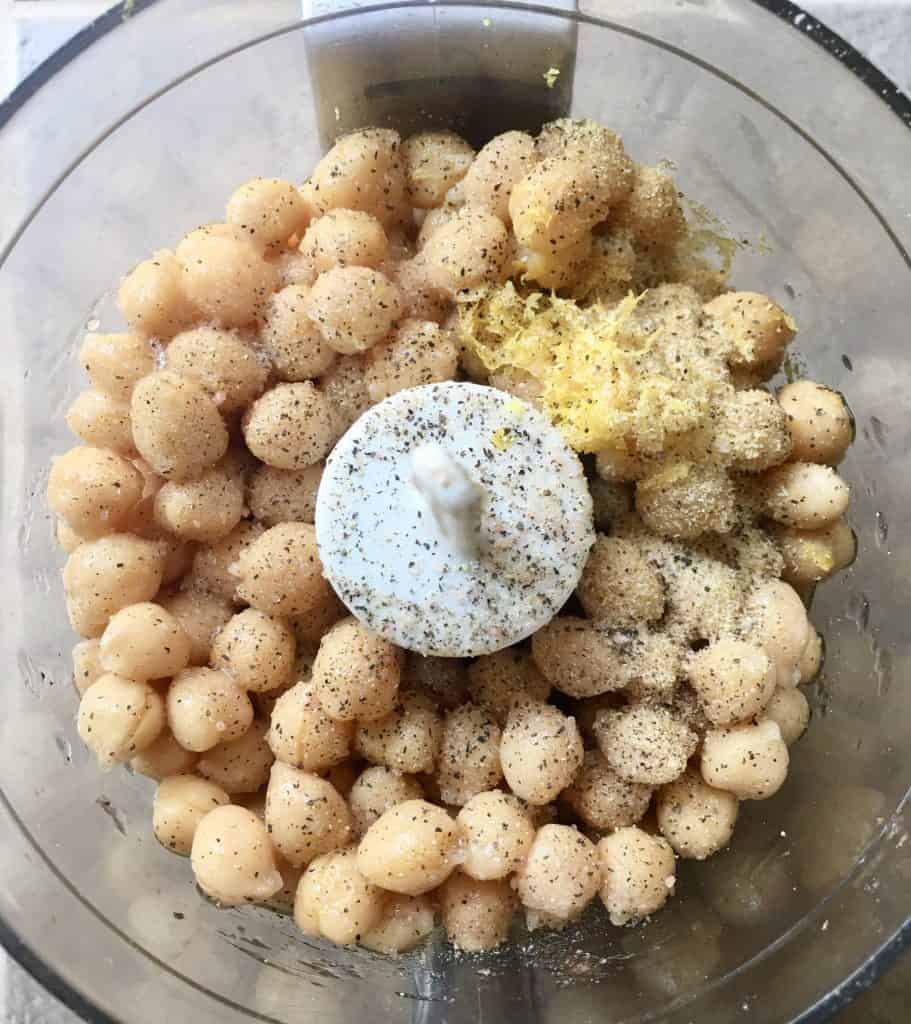 How To Make Simple Hummus Oil Free
Drain 1 can of chickpeas into a mini food processor. Save the liquid.
Add 3 Tbsp. of the liquid from the can to the food processor.
Next you will add some lemon zest and lemon juice to give a freshness to the hummus.
Finish it off with a little garlic powder, salt and pepper.
Blend until the hummus is completely smooth.
Cans of chickpeas beans have this amazing starchy liquid inside. This starchy liquid is a great replacement for oil in hummus. In a recipe, simply use the starchy liquid in place of oil.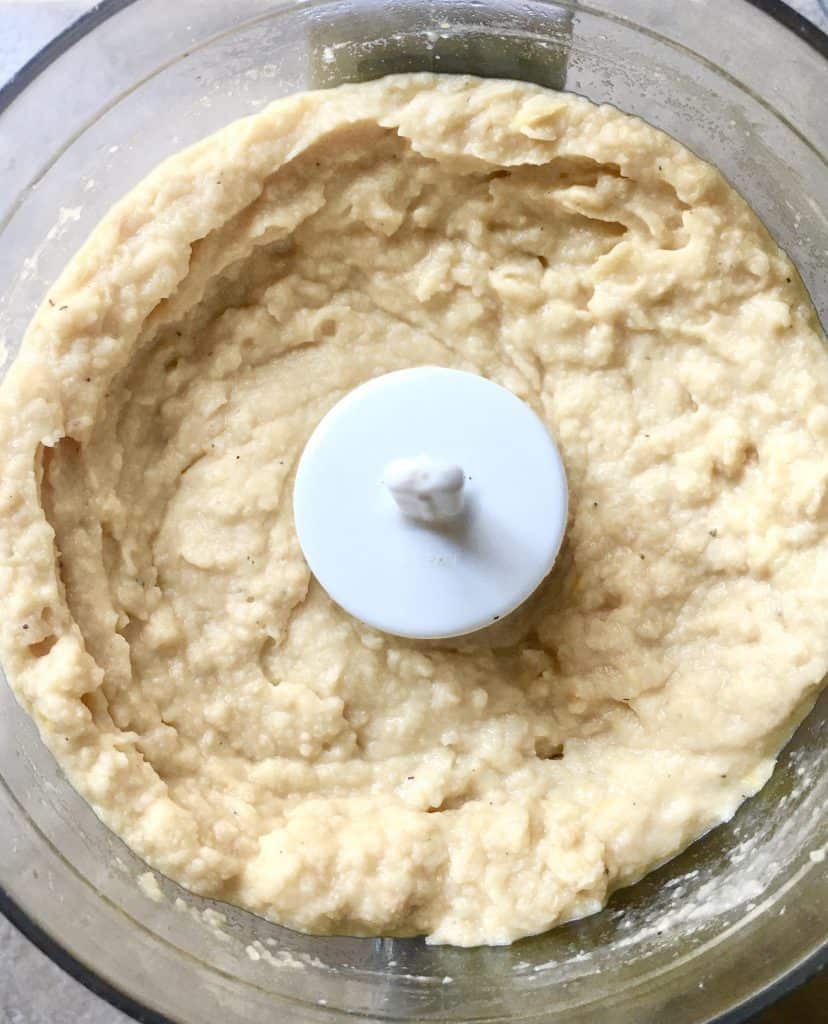 Flavored Hummus
You will find that your hummus is incredibly creamy and tasty! I am a huge fan of lemon zest and garlic powder in my hummus. In the past I have used a raw garlic clove, but my kids think it's too spicy. If you like raw garlic, then replace the garlic powder in this recipe for a clove of garlic.
If you have extra time, roast garlic in the oven, or caramelize onions on the stove. There are endless possibilities to making flavored hummus. I even have a dessert flavored hummus recipe on my website that my kids really enjoy! Click the picture below: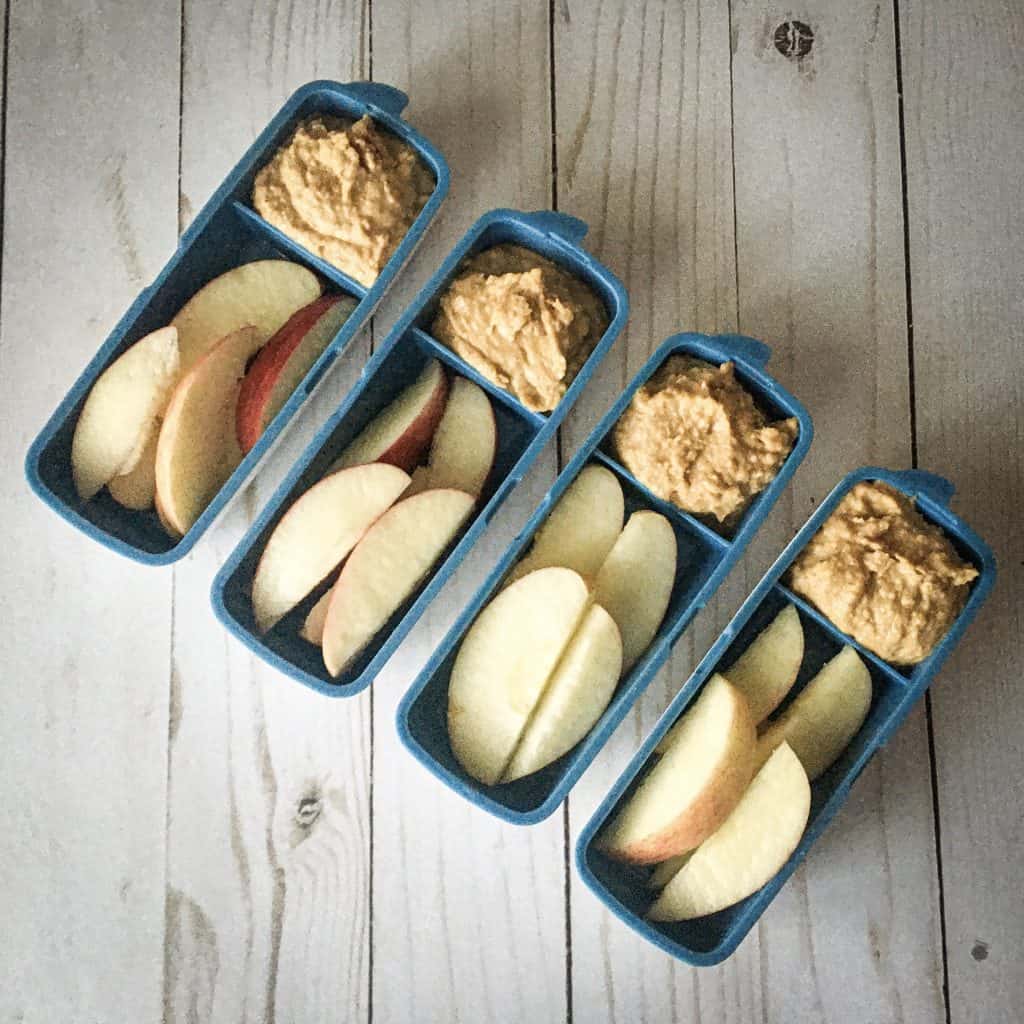 No Oil Hummus
Ingredients
1

can

garbanzo beans

drained (keep liquid)

3

Tbsp.

bean juice

1

Tbsp.

lemon juice

1

tsp.

lemon zest

1/2

tsp.

garlic powder

salt and pepper
Instructions
Put all ingredients into a food processor and blend until smooth.

Store in an air tight container in the refrigerator for 1 week.
Pin For Later!
Please Note: The links in this post are affiliate links, and I will receive a small compensation when you use my links to make a purchase. I would appreciate your support, as this website helps support my family.