Recipes
Smashed Potatoes
Smashed Potatoes
Smashed potatoes are super fancy and so very easy to make. They take an ordinary potato and give it pizzazz!!!
Just because you are trying to eat on a budget, doesn't mean you have to eat boring food. This recipe is super easy to create and I'm sure you're family will love it.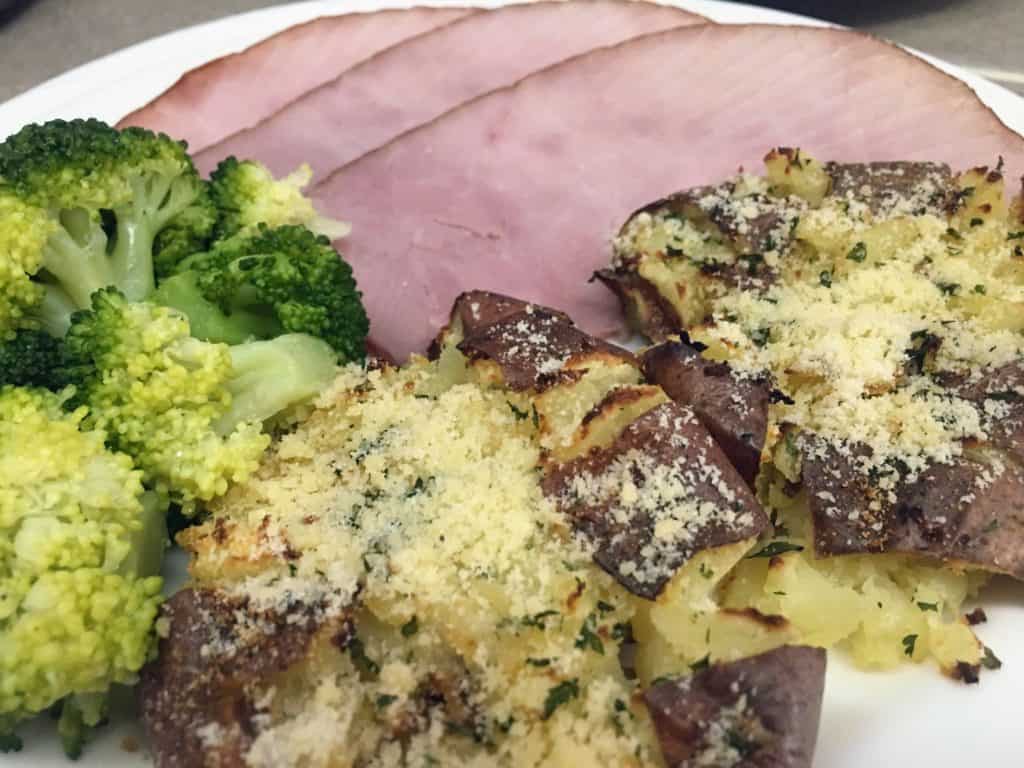 Smashed Potatoes
Ingredients
how ever many potatoes you want

any variety (I used red skin)

olive oil

or whatever kind you like

butter

garlic powder

dried parsley

salt

Parmesan cheese

grated
Instructions
Preheat your oven to 375 degrees

Massage your potatoes in olive oil, and place them on a lined cookie sheet. Do Give your potatoes lots of room, you do not want to cram your potatoes too close to each other.

Bake for 45 minutes, or until tender.

Pull them out of the oven, and let them rest for 5-10 minutes.

This is the tricky part, smashing the potato. If you just take a mallet and smash the potato, you will get a huge mess! You want to gently cut a slit from top to bottom (do not pierce through to the bottom). Then turn the potato and make 3 small slits . That's 1 cut down and 3 cuts across.

Now, take your fork and starting from the inside out, smoosh the potato until you get a smashed potato looking like a UFO.

Add a tsp. of butter to the middle of each potato and sprinkle with desired seasonings.

Place potatoes back in the oven on BROIL and cook for an additional 3-5 minutes, or until tops are golden brown.

Sprinkle with Parmesan cheese and serve!
Please Note: The links in this post are affiliate links, and I will receive a small compensation when you use my links to make a purchase. I would appreciate your support, as this website helps support my family.