Recipes
Easy Side Dish – Marinated Zucchini Spears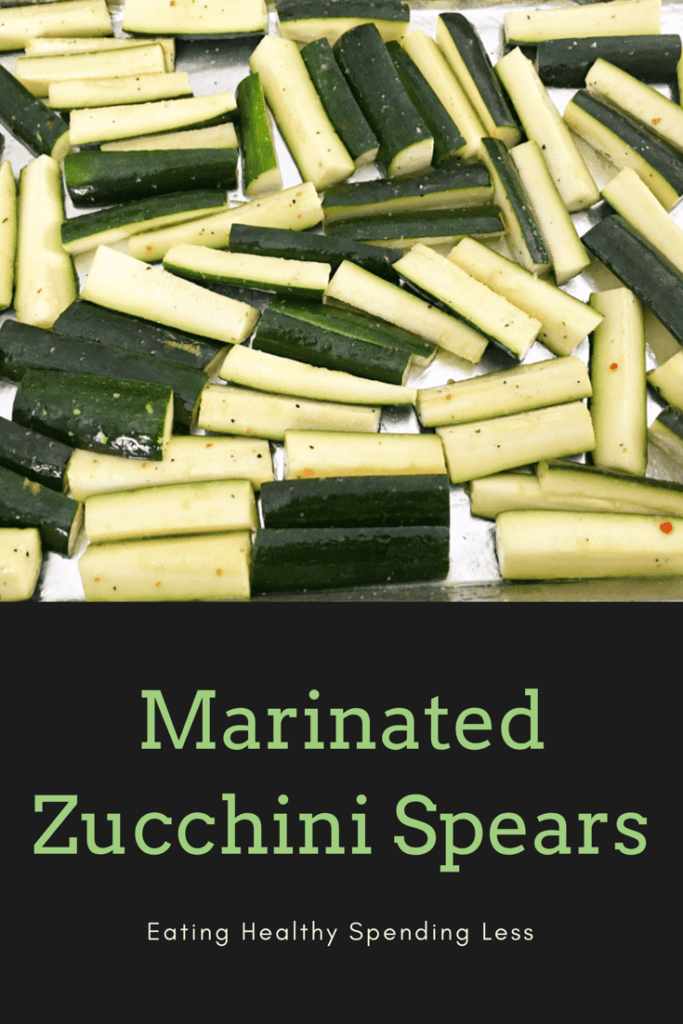 Marinated Zucchini Spears
Zucchini is in season (HOORAY!!!) which means lots of fresh vegetable recipes coming your way! Sometimes the best side dish recipes, are the simplest to make. I would say this recipe is as simple as they come! Zucchini can be enjoyed in so many ways, but my favorite is to think just a tag outside the box to create newish recipes for my kiddos. Just in cutting a vegetable differently can make a recipe totally "cool" for my kiddos to eat.
I had some leftover homemade Italian dressing in my refrigerator, so I decided to marinate my zucchini in it, but then I decided it would be more fun to cut them into spears. My kids literally cobbled these bad boys up with no complaints! I share this recipe with you because it's easy! duh… but also because it's just tweaking a typical recipe to be phenomenal! The flavor is out of this world, and I'm so happy we ate this tonight! My husband even offered to take leftovers for lunch tomorrow!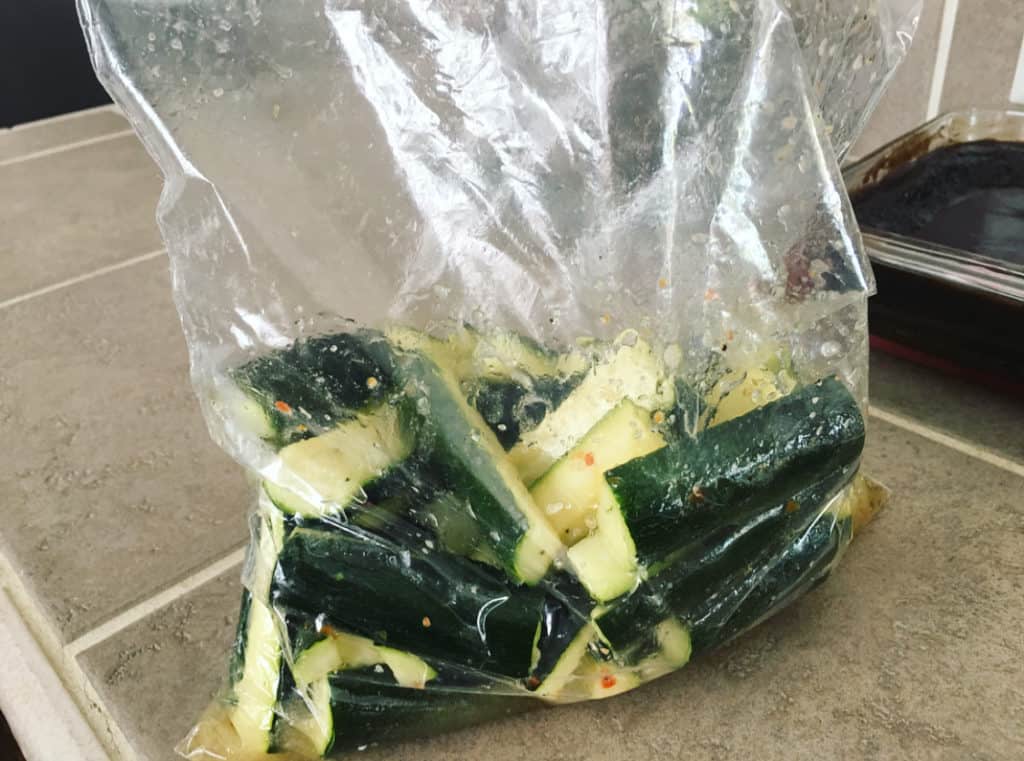 My favorite brand of Italian dressing is Good Seasons. Friends, is is SO GOOD!!!! I can't even…. I don't buy bottled Italian dressing ever because this stuff is just delicious! You can find it pretty much everywhere (except Aldi's…). I posted the link on Amazon if you'd like to check it out. I mean… you NEED to check it out! Yum! You can use any kind of vinegar that you have on hand. I typically have red wine, rice, balsamic, and apple cider vinegars on hand, and I like changing it up a bit that way.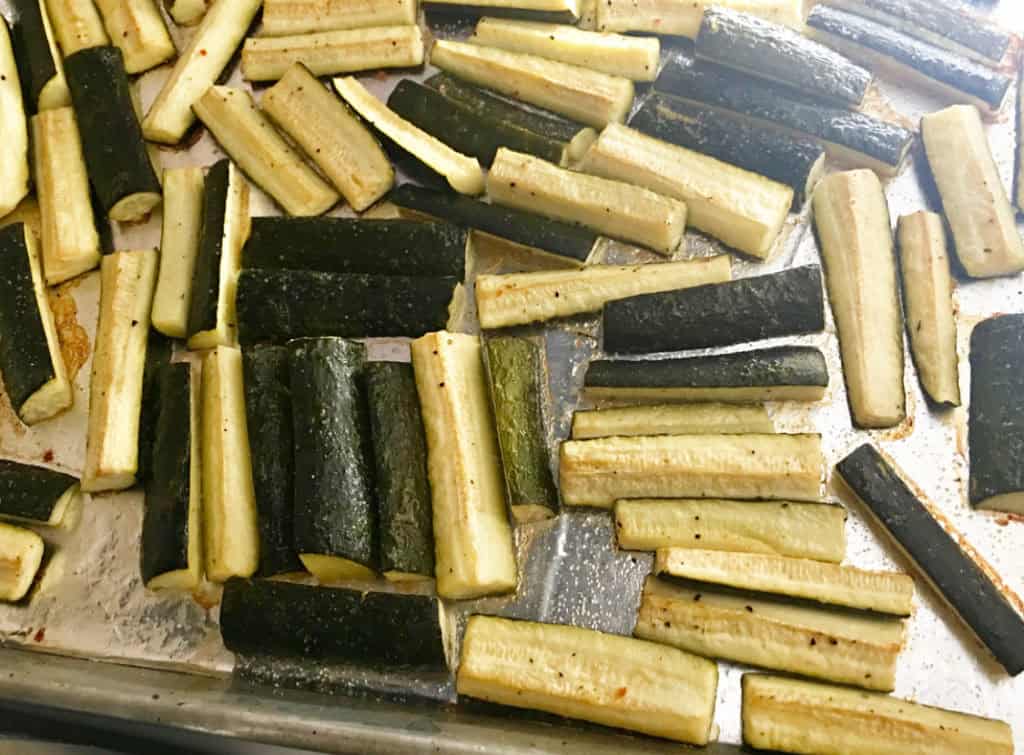 Marinated Zucchini Spears
Quick and easy side dish that's packed with flavor.
Ingredients
8

zucchini

1/2

cup

Italian salad dressing
Instructions
Cut zucchini into spears and put them into a 1-gallon ziplock bag.

Add dressing, seal the bag, and place in the refrigerator for at least 1 hour or overnight.

When ready to bake, lay them in a single layer on a lined cookie sheet.

Bake at 400 degrees for 30-40 minutes, or until tender and slightly browned. These can easily be sauteed or grilled as well! Enjoy!
Notes
If you liked this recipe, you might also like: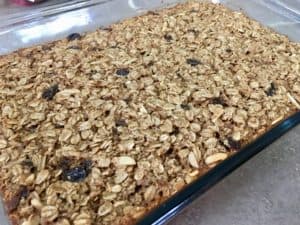 Best Baked Oatmeal - click link here
Homemade Enchilada Sauce - click link here
Skillet Corn Side Dish - click link here
Please Note: The links in this post are affiliate links, and I will receive a small compensation when you use my links to make a purchase. I would appreciate your support, as this website helps support my family.