Appetizers/Snacks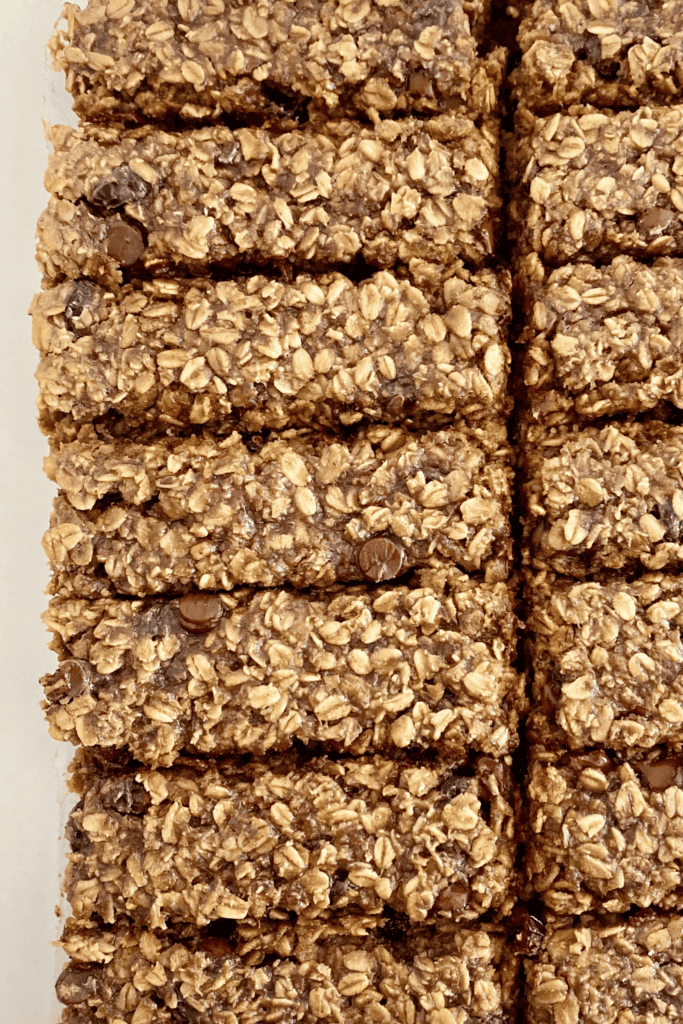 Healthy Homemade Granola Bar Recipe
There is no comparison with a homemade granola bar and a store bought one. This granola bar recipe is scrumptious and they hold together very well.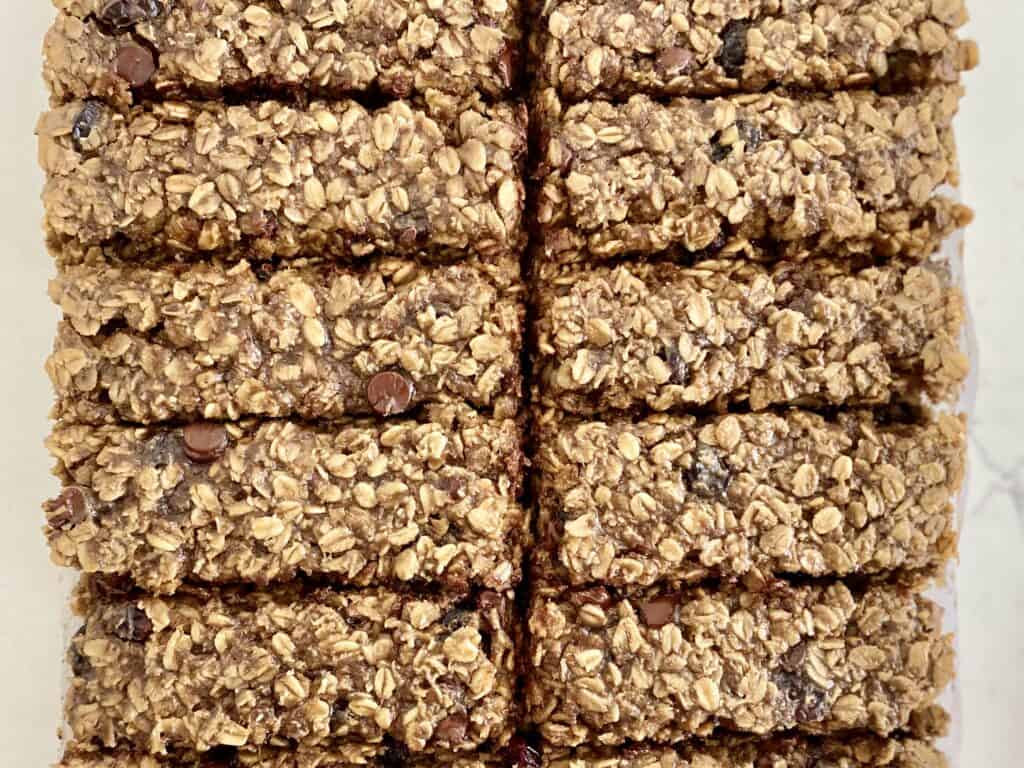 Healthy Homemade Granola Bar Recipe
When making homemade snacks I immediately think granola bars. They are quick to put together and they taste much better than any store bought granola bar on the market.
Homemade means no preservatives or funky additives, and the ingredients are clean.
How To Make Homemade Granola Bars Cheap
You might be thinking that you can just go buy a box of granola bars for $1.00 when they're on sale, so why would homemade granola bars be cheaper.
The nut butter or seed butter to this recipe isn't going to be cheaper, but the size of the granola bars is much bigger, and more filling. We are packing a lot of oats into this recipe, which gives these a ton of fiber and is much more filling.
To make these granola bars cheap, I like to make a simple syrup instead of using pure maple syrup. A simple syrup is very easy to make. Add 1 cup of water to a sauce pan with 1 cup of sugar. I like to use Sucanat from Azure Standard. It's just dried pure cane sugar, with all the health benefits. Bring the mixture to a light simmer, shut off the heat and let it cool. This gives the sugar time to dissolve and slightly thicken. Use the simple syrup once it's cooled and you will have amazing granola bars.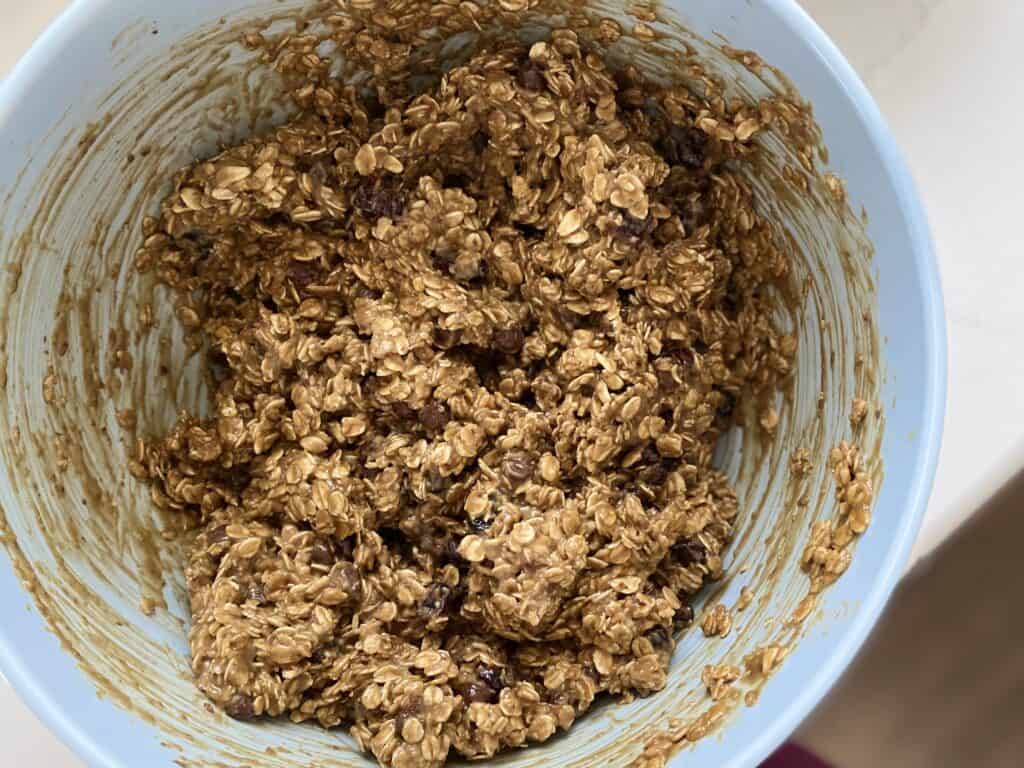 I like to mix the wet ingredients first for this homemade granola bar recipe, then add the dry ingredients. It makes the process of making granola bars so much easier. If you find your dough looks too dry, just add 1-2 tablespoons of water.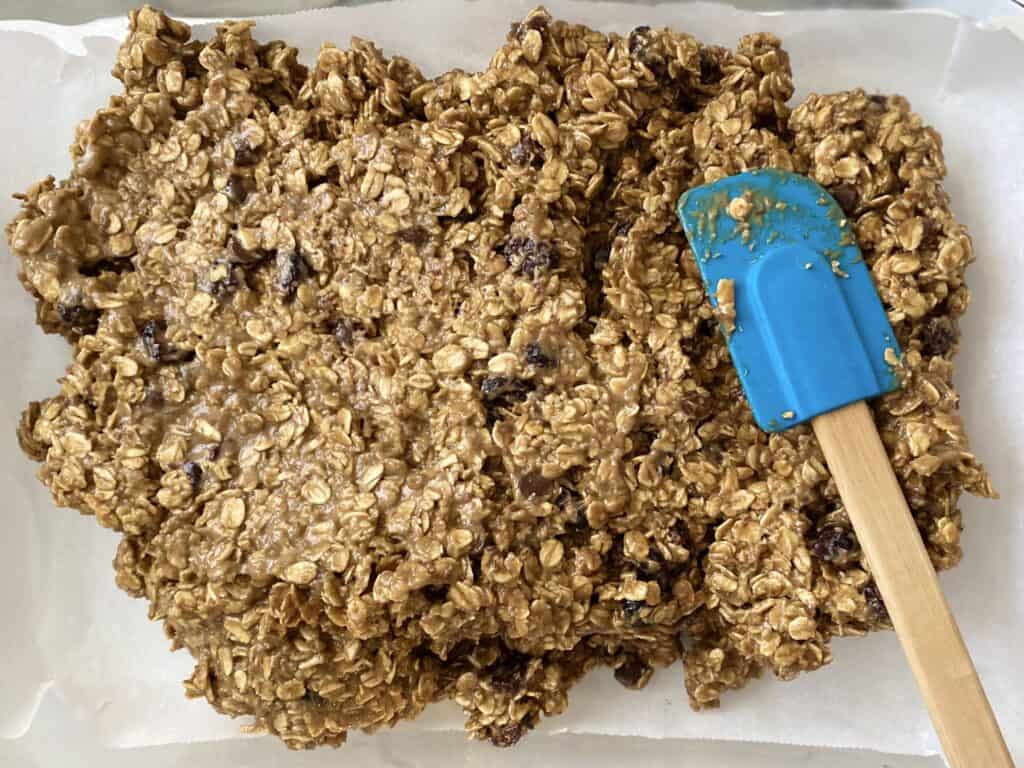 Other Recipes You Might Enjoy: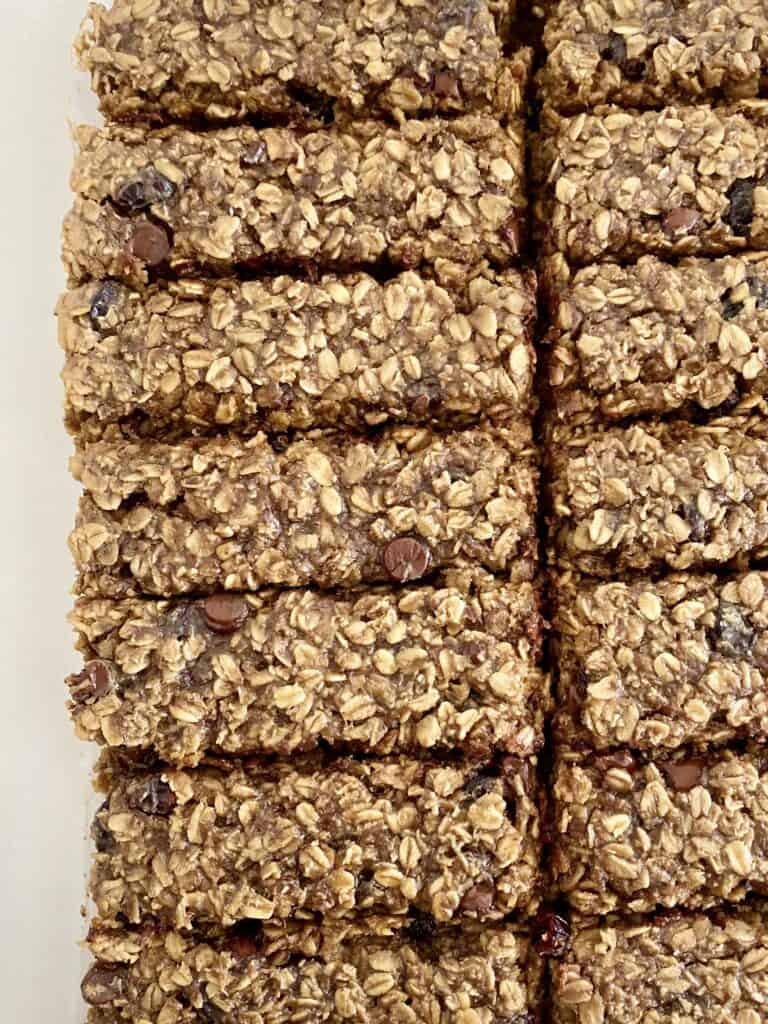 Healthy Homemade Granola Bars
Ingredients
6

cups

rolled oats

2

cups

natural nut or seed butter

any kind

1

cup

pure maple syrup

or other liquid sweetener

1/2

cup

melted butter or coconut oil

applesauce works too!

2

eggs

or 2 Tb flaxseed meal and 1/4 cup warm water

1

tsp.

cinnamon

1

tsp.

vanilla extract

1

cup

chocolate chips

or other add-ins
Instructions
Preheat oven to 350 degrees.

Mix all ingredients together and press into a greased 9X13 baking dish.

Bake for 20 minutes.

Let cool for 1 hour before cutting into bars,

Wrap individually in plastic wrap, and store bars in the fridge for up to 1 week.

*These freeze very well for up to 2 months.
Pin For Later!
Please Note: The links in this post are affiliate links, and I will receive a small compensation when you use my links to make a purchase. I would appreciate your support, as this website helps support my family.