Main Dishes
Easy Meatless Sloppy Joe Recipe | VEGAN
This easy Meatless Sloppy Joe recipe is the best I've ever tasted. Using 3 meaty components the texture is hearty and the flavor tastes just like traditional Sloppy Joe's.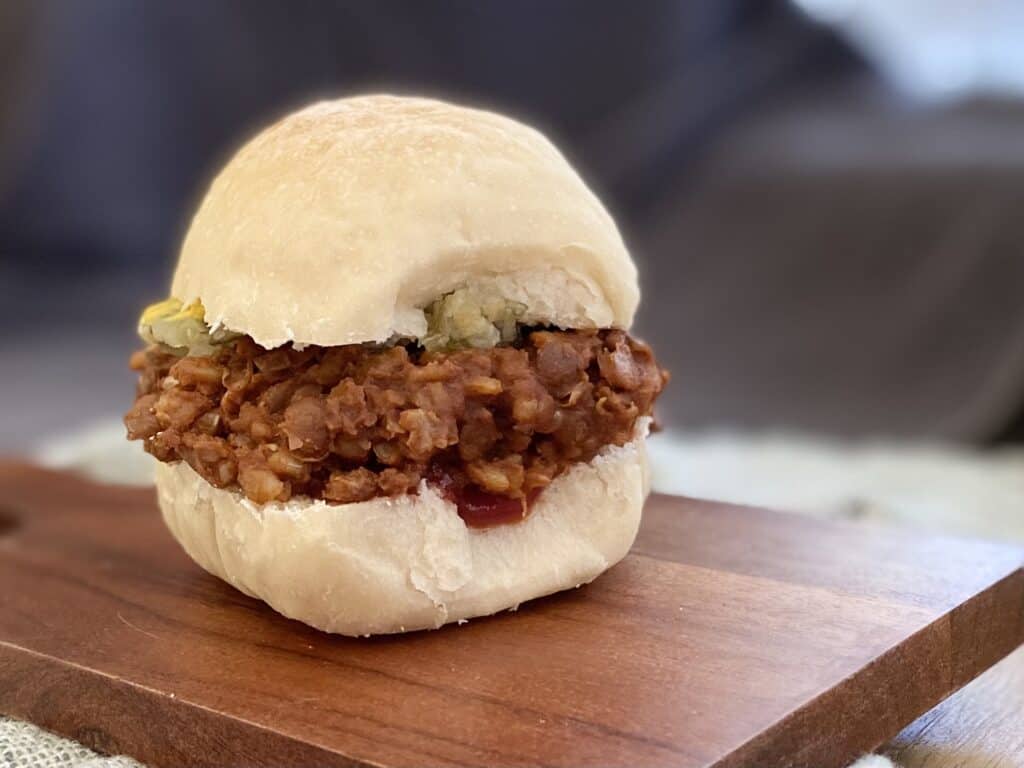 Creating family favorites "plant-based style" is what I'm on a mission to do! Going plant-based has changed my life! I feel incredible! Our grocery budget has improved as well, because it's not expensive to eat vegan. It's actually really easy and cheap to do, once you get the hang of it.
How To Make An Easy Sloppy Joe Recipe Meatless
These sloppy joe's are a winner! My kids request them, the texture is perfect and the flavor is just like your kid favorite sloppy joe sandwich. Speaking of texture, the 3 components that give these such great body is walnuts, lentils, and brown rice. They work beautifully together and I do not recommend any substitutions.
My kids enjoy these most on my easiest sourdough bread made into dinner rolls, but we sometimes eat them on baked potatoes too. Please, do not be discouraged by the amount of ingredients. It's so worth the effort! Give this recipe a try!
Where I Buy Bulk Ingredients
Buying in bulk is how I save money. When I have these bulk ingredients on hand, making quick and delicious meals like this Easy Sloppy Joe recipe is easy to do. I purchase all of my bulk ingredients through Azure Standard. They are a faith based co-op that delivers your order to your city, or near by once per month. My drop location is an easy 10 minutes from my house, and I'm so happy with each of my orders.
Other Recipes You Might Like:
Easy Meatless Sloppy Joe's Recipe
This meatless meal is a family favorite! You will enjoy all the wonderful flavors of a Sloppy Joe, even the texture, without the meat. It's fast and cheap to make!
Ingredients
1/2

onion, chopped

1/2

green bell pepper, chopped

3

garlic cloves, minced

1

small can

tomato paste

1

cup

crushed walnuts

pulse walnuts in food processor

1

cup

brown lentils

1

cup

brown rice

4

cups

water

1/4

cup

ketchup

I use Organicville

2

tbsp

tamari

or low-sodium soy sauce

2

tbsp

pure maple syrup

1

tbsp

vegan Worcestershire sauce

I use Annie's brand

1

tsp

garlic powder

1

tsp

onion powder

salt and pepper
Instructions
Heat a dutch oven over medium heat for 1-2 minutes. Add onion and bell pepper. If they begin to stick, add a tbsp of water to the pan to keep them from sticking. Once the onion and pepper has cooked (about 5 minutes) add the rest of the ingredients to the pot.

Bring to a boil, then cover and simmer for 35 minutes. Let the mixture rest for a good 10-15 minutes before serving. You may think it has too much liquid, but the rice will absorb the liquid the longer it sits.

***Note: I will often times make this in the morning or early afternoon, then let it sit on the stove until dinner time. Then reheat and serve.
Pin For Later!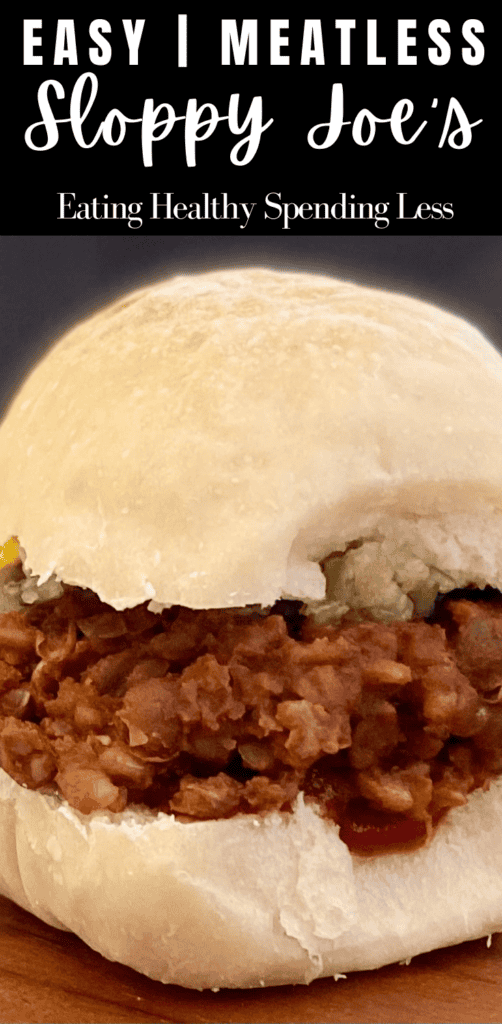 Please Note: The links in this post are affiliate links, and I will receive a small compensation when you use my links to make a purchase. I would appreciate your support, as this website helps support my family.